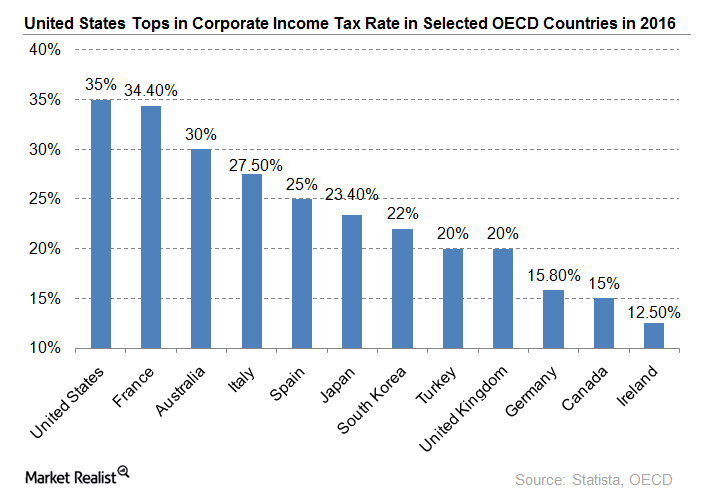 Will Oracle's and Peers' Tryst with Bond Sales Continue in 2017?
By Anne Shields

Jan. 2 2017, Updated 7:35 a.m. ET
Tech sector finds an ally in debt market
Earlier in this series, we discussed PE (private equity) firms' surge in bond deals. Let's look at which technology companies announced billion-dollar-bond sales and how it helped their balance sheets.
In late August 2016, Alphabet (GOOG) announced a bond sale of $2 billion. In mid-2016, Oracle (ORCL) announced its largest-ever investment-grade bond sale of $14 billion. Prior to Oracle, Dell announced its $20 billion bond offering in May 2016, mainly to finance the EMC acquisition.
Apple (AAPL) raised $1.0 billion in Australian bonds (EWA) in June 2016. Apple again raised $7 billion in bonds to fund share buybacks and dividends.
Microsoft also resorted to debt to fund its latest and largest-ever acquisition of LinkedIn (LNKD) in 2016. 2015 saw some of the largest bond issuances led by Microsoft (MSFT), Qualcomm (QCOM), and Oracle (ORCL).

Article continues below advertisement
Debt route to avoid tax on cash held abroad
By early August 2016, technology companies had already raised more than $100 billion, as stated by Bloomberg. Notably, a majority of these tech companies are cash rich. However, as their cash reserves are held abroad, they have to resort to bond issuance to borrow for acquisitions, dividends, and buybacks.
As the chart above shows, among the various countries in the OECD (Organization for Economic Co-operation and Development), the United States levies the highest corporate tax rate, of 35% on repatriated cash.
As a result, tech companies resort to bond issuance as a way to avoid taxes on their overseas cash reserves. If these tech companies use their cash parked overseas, they would have to pay a 35% tax on repatriation of cash from overseas accounts. Therefore, rather than using their cash reserves, they raise bonds domestically. This option is a cheaper way to finance their buyouts, dividends, buybacks and debt repayments.
However, president-elect Donald Trump intends to bring back the technology sector's cash corpus back into the United States "by taxing it at 10% instead of 35%," as he stated in a September speech in New York. If this were to happen, the technology industry's foray into the bond market would be reduced by a large extent. Later in this series, we'll discuss how PE firms' interest in the technology sector has also contributed to large bond issuances.