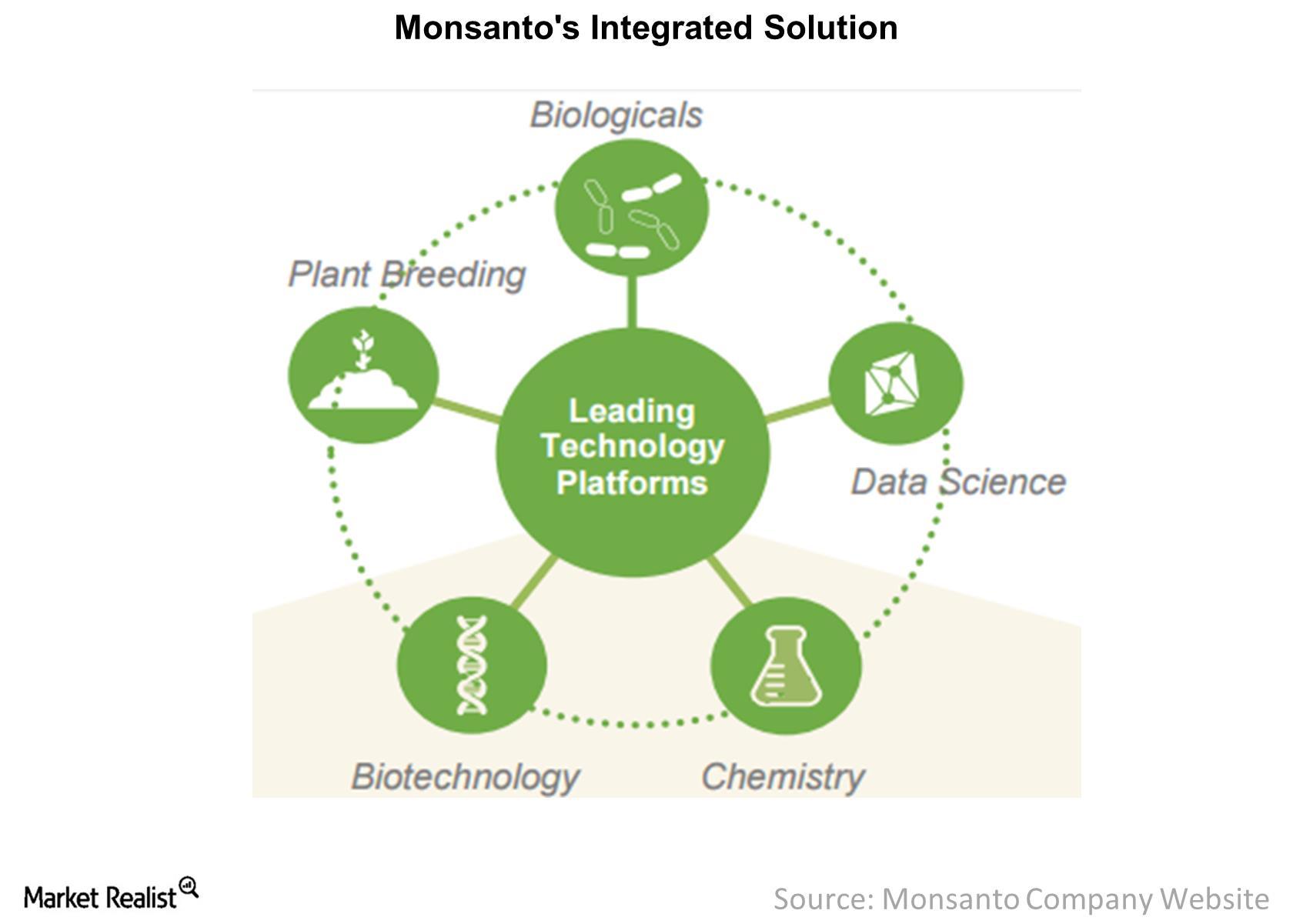 What's Monsanto's Digitally Integrated Solution?
By Adam Jones

Dec. 30 2016, Published 1:28 p.m. ET
Integrated solutions
To feed the ever growing population, there has to be technological evolution taking place faster than population growth. 
Farmers (MOO) and the companies that serve them are becoming more efficient in their operations. Monsanto (MON) is one such company. It leads the industry by providing integrated solutions to its customers.
Article continues below advertisement
How is Monsanto doing this?
Using technology to its advantage, Monsanto has developed a position in the industry that every grower is aware of or a customer of. The company's biotechnology arm has developed traits that help protect plants from insects and weeds. Where herbicides are used, the company provides engineered seeds that can resist these herbicides. The company markets these seeds as Roundup-ready crops.
The company's Climate FieldView platform gives an edge to farmers who have acres of land under plantation. According to the company, Fieldview is aimed at "bringing together seamless field data collection, advanced agronomic modeling and local weather monitoring into simple mobile and web software solutions" in order to "give farmers a deeper understanding of their fields."
Companies such as Syngenta (SYT), Dow Chemical (DOW), and DuPont (DD) are also looking into technological partnerships to serve integrated solutions that will interlock demand for their future products.