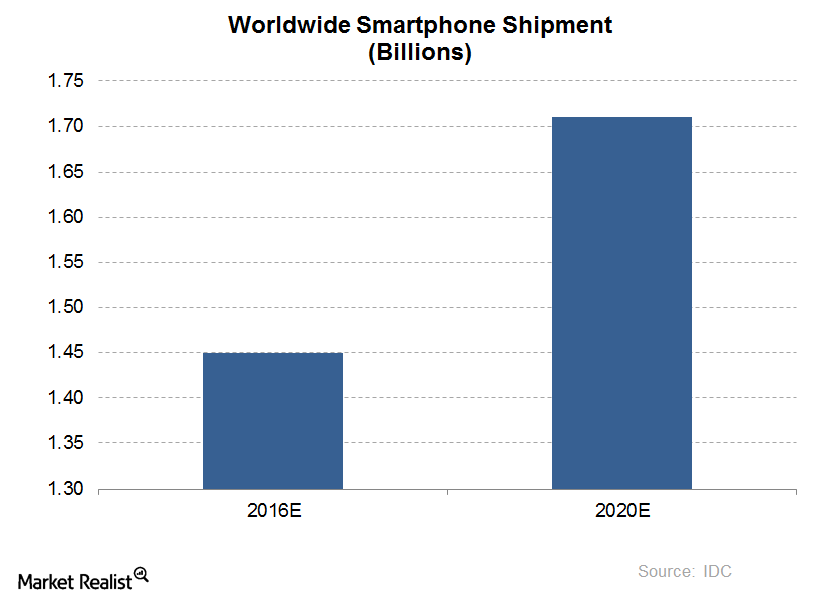 Why Blackberry's Surrender in China Is a Great Move
By Ruchi Gupta

Nov. 20 2020, Updated 1:17 p.m. ET
Brand rights given to TCL Corporation
BlackBerry (BBRY) is pivoting away from the handset business as it tries to cut its exposure to the money-losing operation amid heightened competition in the smartphone market.
Despite being a smartphone pioneer, BlackBerry has fallen far behind its rivals Apple (AAPL) and Samsung (SSNLF), forcing it to redirect its focus to managing mobile devices and making software, including autonomous driving systems, which it considers more profitable.
Article continues below advertisement
Right to produce BlackBerrys
As part of its efforts to wean itself off the handset business, BlackBerry recently entered into an agreement with China's TCL Corporation to produce BlackBerry brand phones for sale around the world except for in a few select markets.
TCL will sell BlackBerry phones everywhere except for India, Indonesia, Nepal, Sri Lanka, and Bangladesh. BlackBerry has already licensed its brand to another manufacturer in Indonesia, one of the few markets where BlackBerrys are still coveted handsets.
India deal in the works
BlackBerry is working on a deal to license its brand in India, one of the fastest growing smartphone markets. According to International Data Corporation, smartphone uptake is rising rapidly in India amid improving consumer incomes and falling handset costs as vendors compete for market share.
If TCL is successful in China, it could add another headache for Apple and Samsung in China's premium handset segment. The leading vendors are already struggling with tough competition for control of China's smartphone market as homegrown rivals Huawei, Oppo, and BBK Electronics have been stealing market share with competitively priced handsets boasting competitive features.
Alibaba (BABA) is also putting pressure on Apple in China's mobile operating system market. Alibaba's YunOS is poised to finish the year on top of Apple's iOS. Alibaba is offering steep discounts to Chinese device manufacturers to build YunOS devices.
Nokia (NOK) is expected to follow BlackBerry's device strategy as it returns to the phone business two years after it sold its devices business to Microsoft (MSFT).