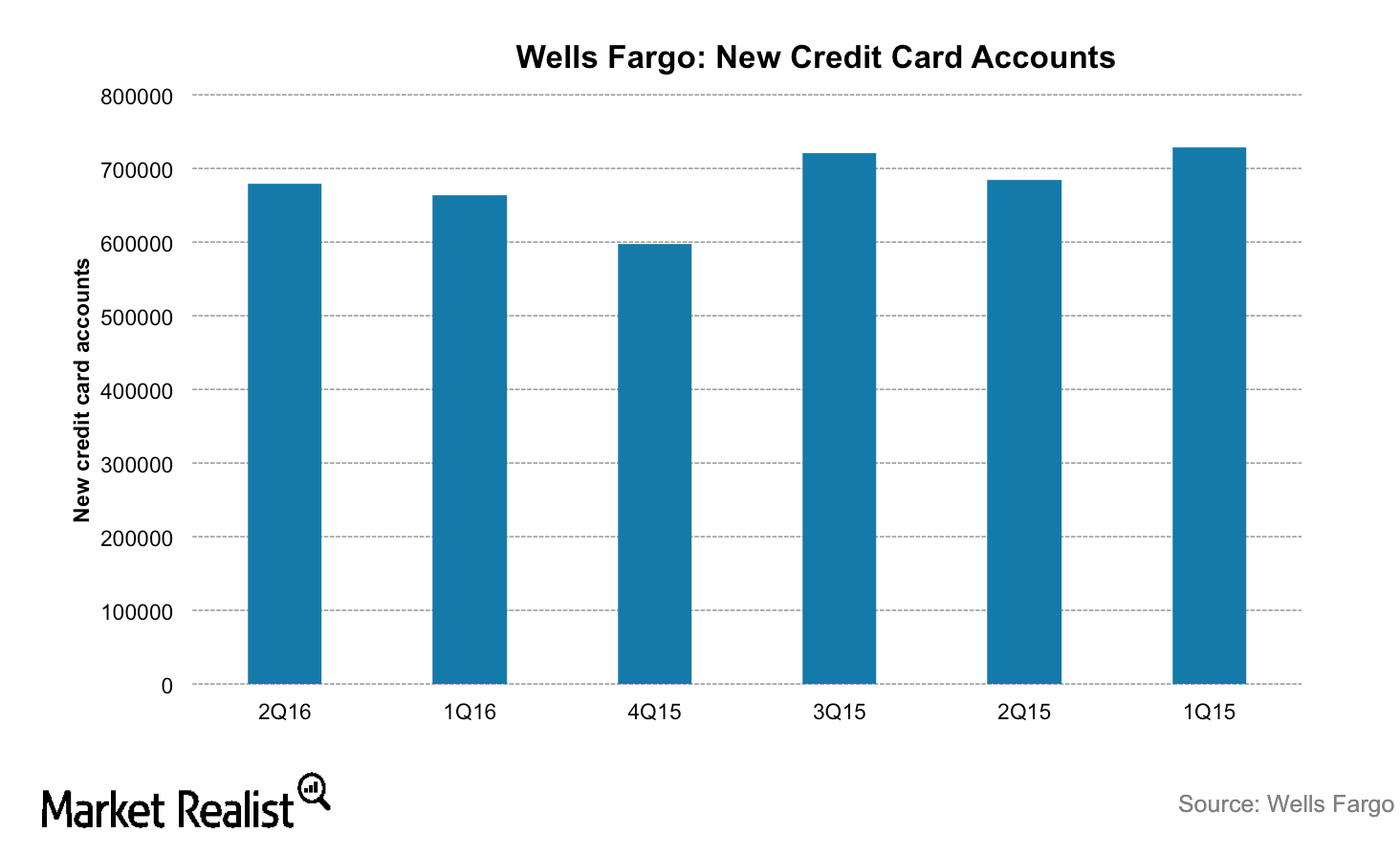 Wells Fargo's Retail Banking Division Was Hit Hard in October
By Rebecca Keats

Nov. 21 2016, Published 3:54 p.m. ET
New accounts openings fell 44%
According to Wells Fargo (WFC), its new bank (XLF) account openings fell 44%, and its credit card applications fell 50% in October 2016. Month-over-month, its account openings fell 27%, and its credit card applications fell 35%.
Wells Fargo has also warned that its legal costs could rise to $1.7 billion as it faces numerous investigations and lawsuits over its recent scandal.
In September 2016, Wells Fargo was fined for creating 2 million fraudulent accounts to meet its sales targets. As a step to restore its reputation, the bank eliminated sales targets and cross-selling practices for its employees.
Article continues below advertisement
Additionally, Wells Fargo began releasing monthly details about its Retail Banking division in efforts to rebuild its image and restore customer confidence. In its 3Q16 earnings report, the bank revealed that checking account openings had fallen 25% in September to 143,000, while credit card applications had fallen 20%, or by 77,000, on a year-over-year basis.
"Because the sales practices settlement was announced on September 8th, October data reflects the first full month of impact," Mary Mack, Wells Fargo's head of community banking, said in a statement. "For comparative purposes it is also important to note that October 2016 had one fewer business day than both September 2016 and October 2015. That being said, we recognize we have work to do and we are focused on strengthening our relationships with existing customers and building new ones with potential customers."
On a call with investors and Wall Street analysts, Mack said, "New account openings began to deteriorate after our announcement on September 8 and continued to decline in October but began to stabilize in early November." She continued, "We currently expect the lower level of applications to continue throughout the remainder of this year."
Although Wells Fargo didn't provide details about how these numbers would affect its 4Q16 earnings, chief financial officer John Shrewsberry said, "If we stayed where we are in the fourth quarter – for the full fourth quarter for card applications, you could estimate that next year that's probably worth in pre-tax terms $20 million, $25 million."