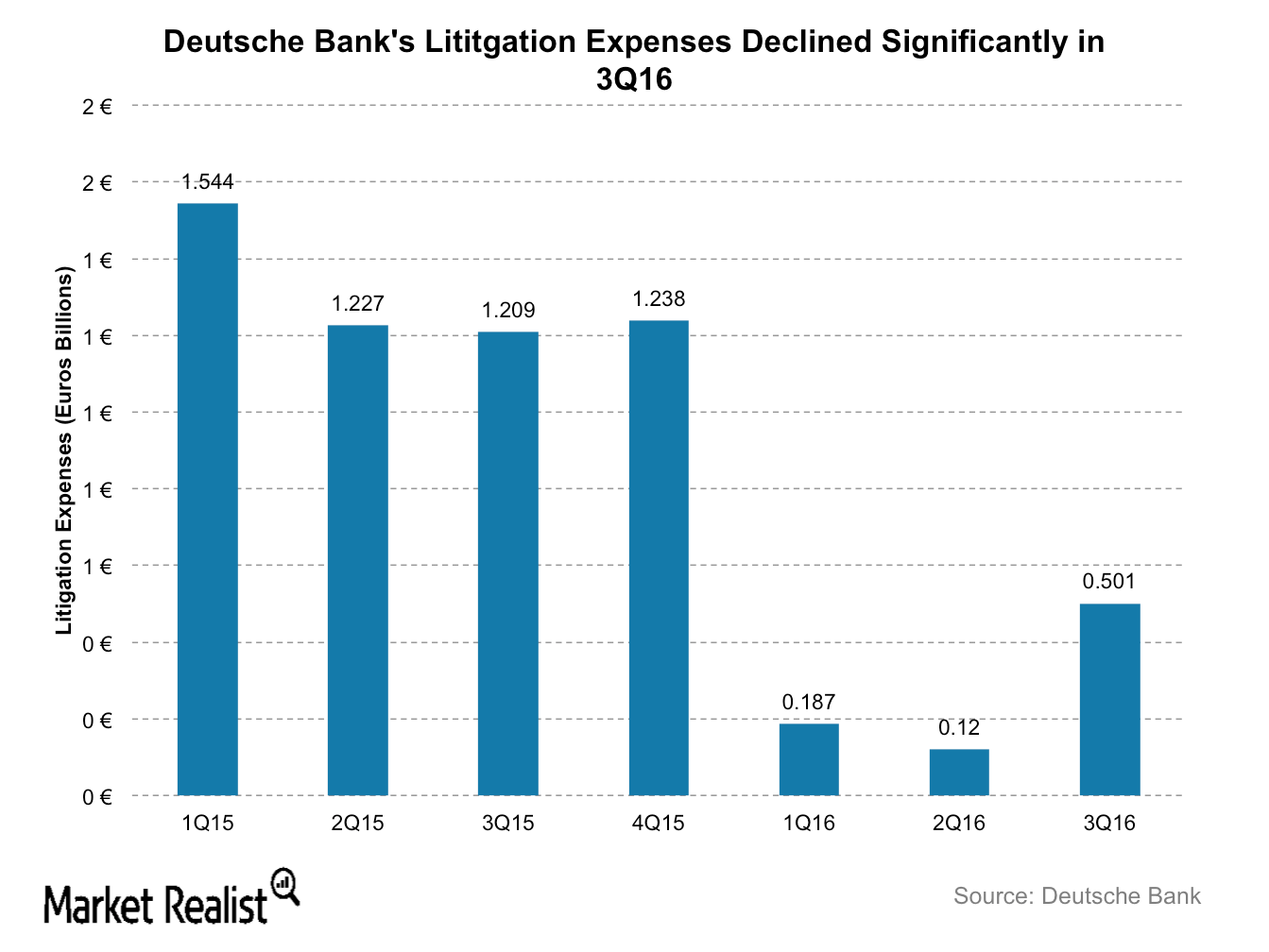 Fitch Ratings Reviews Deutsche Bank for a Downgrade
By Rebecca Keats

Nov. 9 2016, Published 12:22 p.m. ET
Fitch puts Deutsche Bank on credit watch negative
In a worrying move for investors, Fitch Ratings put Deutsche Bank (DB) under review for a possible downgrade. The commercial credit rating agency cited challenges resulting from a sluggish business environment as the rationale for this move.
Fitch Ratings placed Deutsche Bank under review for a possible downgrade of Deutsche Bank's "A-" Long-term Issuer Default Rating, its "F1" Short-Term IDR, and "A-" Viability Ratings and its debt ratings.
Article continues below advertisement
Rationale
The timing of this downgrade is concerning news for investors in Deutsche Bank (DB). Last month, Deutsche Bank reported better-than-expected third-quarter earnings, but Fitch believes the bank hasn't taken sufficient steps to alleviate concerns regarding its debt repayment capacity.
Further, Fitch forecasts that a weak operating environment in Europe and Asia-Pacific could lead to challenges for the company, followed by a delay in the improvement of profitability. Existing headwinds would make it difficult for Deutsche Bank to generates revenues and build capital in 2017 in line with its targets for Strategy 2020. Incremental regulatory hurdles and litigation charges could also hamper its capital rebuilding capability.
European banks (EUFN) like Barclays (BCS), UBS, Royal Bank of Scotland, and Credit Suisse (CS) have been operating in a hostile operating environment in the last year and many of them have reported losses. Many analysts are of the view that Deutsche Bank might be another Lehman in the making.