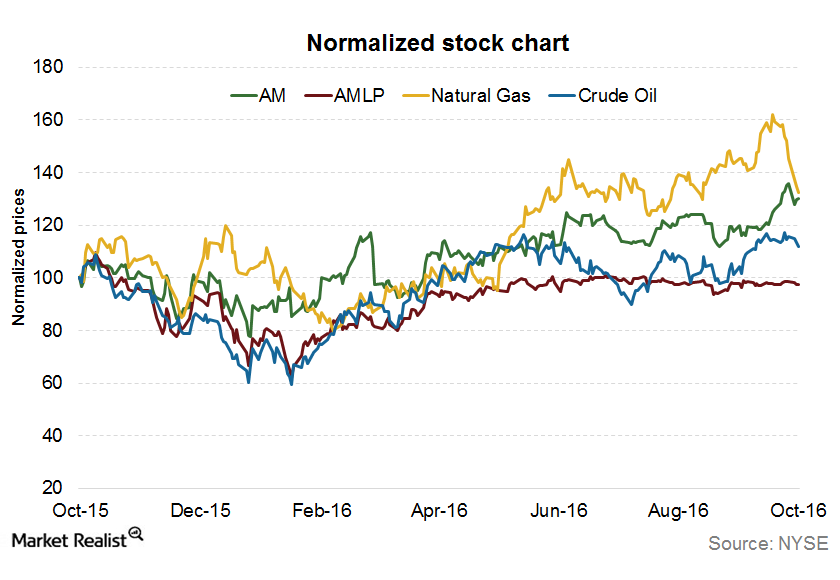 Legacy Reserves Has Announced a $300 Million Term Loan
By Kurt Gallon

Dec. 4 2020, Updated 10:53 a.m. ET
Legacy Reserves announces a $300 million term loan
Legacy Reserves' (LGCY) shares rallied 27.2% on Wednesday, following its announcement that it has executed a second lien term loan credit agreement with GSO Capital Partners to provide a $300 million loan. The loan would have an upfront fee of 2% and interest of 12.0% per year. The cost of the loan seems on the higher side. However, this loan would still be a big relief for Legacy Reserves, which has been struggling with high leverage and low capital liquidity for quite some time.
Article continues below advertisement
Paul T. Horne, LGCY's CEO, commented, "Our management and Board have been working diligently in this prolonged period of depressed commodity prices to position Legacy for  increased  chances  of  success.  After considerable evaluation of  numerous  alternatives,  we  are  pleased  to announce this second lien term loan agreement with GSO that reduces our outstanding bank debt and provides a source of future capital for the business"
Legacy Reserves had lost 92.2% of its market value since the rout in energy prices. Legacy Reserves' peers Memorial Production Partners (MEMP), Vanguard Natural Resources (VNR), and EV Energy Partners (EVEP) have lost 93.6%, 96.9%, and 92.9%, respectively. This fall could be due to their high commodity price exposure, high leverage, and weak liquidity position.
Legacy Reserves' commodity price exposure
Legacy Reserves' earnings, like other upstream producers', relate to commodity prices. Legacy Reserves reported a loss of $52.3 million, or $0.81 per unit, in 2Q16 compared to a net loss of $38.5 million, or $0.63 per unit, in the second quarter of 2015. The loss resulted from a significant decline in commodity prices—resulting, in turn, in a decline in Legacy Reserves' ability to service its debt and interest payments.
Correction: This article mistakenly referred to Legacy Reserves as "Linn Energy" in one section. We regret this error.