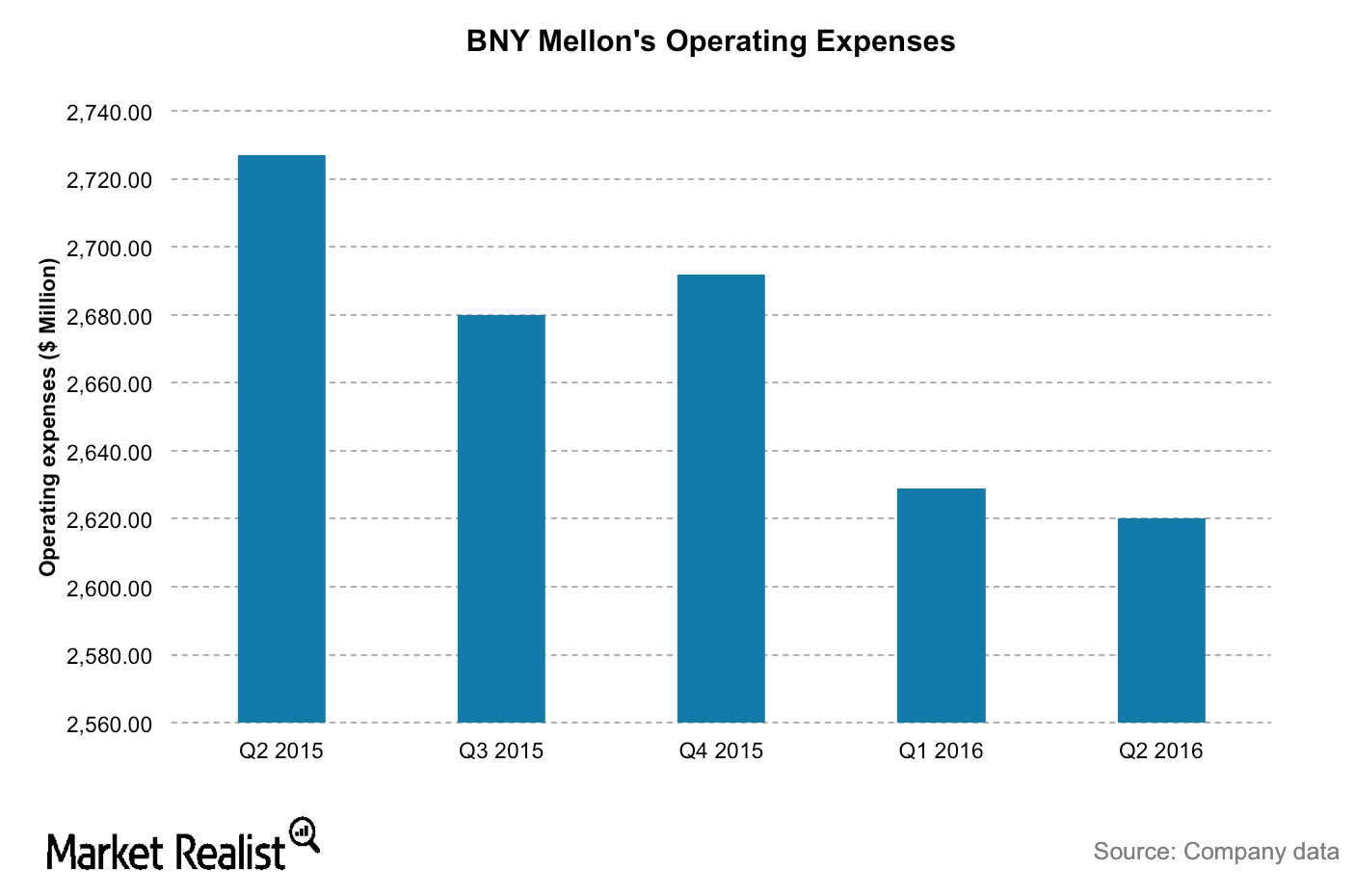 How Is BNY Mellon Controlling Expenses?
By Rebecca Keats

Dec. 4 2020, Updated 10:53 a.m. ET
Cost-cutting program
The Bank of New York Mellon's (or BNY Mellon) (BK) cost-cutting program has been effective, and activist investors are appreciating the measures it's taking to improve profitability. Under pressure from these investors, BNY Mellon has been trimming expenses to maintain profits in a difficult operating environment with declining revenues.
Last quarter, BNY Mellon's chief executive officer Gerald Hassell sold the bank's headquarters at 1 Wall Street and reduced the real estate his employees occupy. He's also in the process of streamlining technology operations to cut down on expenses.
Hassell said in a press release, "Our success in aggressively controlling expenses and executing on our business improvement process helped sustain earnings momentum in a period of market uncertainty."
Analysts and experts believe the bank has more room to reduce costs by cutting down on the use of outside vendors and automating more tasks. Hassell said the bank had 30 software programs in production to perform certain "mind-numbing processes."
Article continues below advertisement