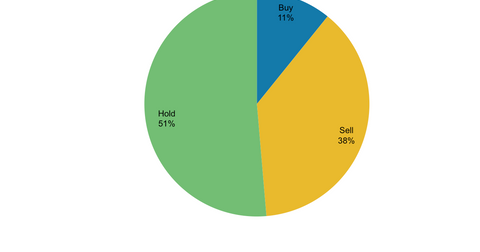 Deutsche Sees What No Company Wants—'Sell' Ratings from Analysts
By Rebecca Keats

Updated
Analysts are bearish on Deutsche Bank
Analysts haven't been this bearish on Deutsche Bank (DB) since the 2008 financial crisis. Shares of the company are now trading at one-third of their book value—a higher discount than it saw during the crisis (EUFN) (XLF).
Chief Executive Officer John Cryan has been under pressure to overhaul the bank after litigations and lawsuits have pushed the bank lower. Its stock has fallen 45% YTD (year-to-date) and trades at distressed valuations.
Meanwhile, Cryan's efforts to turn the bank around have not been working out well. In 2015, the company announced its first full-year loss since 2008, and the bank still has a slew of litigation costs to settle.
Article continues below advertisement
In September, the stock fell to all-time lows after the US Department of Justice asked for $14 billion as a settlement in a residential mortgage-backed securities investigation. Cryan has been shrinking risky businesses while cutting down on staff related costs and dividend payments to boost capital levels and restore the bank's profitability.
Recommendations
In a Bloomberg survey of 37 analysts, 4 (11%) analysts have assigned a "buy" rating to Deutsche Bank while 19 (51%) have rated it as "hold." The stock has received 14 (38%) "sell" ratings so far.
Deutsche Bank (DB) has a consensus target price of ~12.5 euros (about $13.7), resulting in a one-year upside potential of 1%. Shares of the bank have fallen 45% YTD.