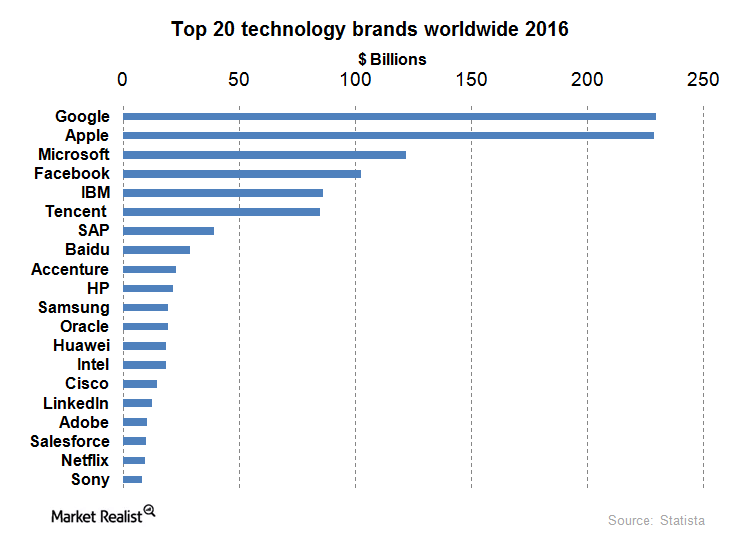 Microsoft Sells MSN China Web Portal to Focus on This
By Anne Shields

Sep. 1 2016, Published 1:00 p.m. ET
Microsoft sold off Chinese web portal rather than shutting down
On August 30, 2016, Microsoft (MSFT) announced that China-based (FXI) XiChuang Technology would acquire its MSN China web portal. The Wall Street Journal has reported that Anderson Liu, XiChuang's Chief Executive, is a former general manager of Microsoft Online. Microsoft disclosed that it entered into MBO (management buyout) with XiChuang. Financial details of the deal were not disclosed.
Before opting for a sell-off, in May 2016, Microsoft announced that it would be closing its Chinese web portal in June 2016 as the company's focus now lies more on providing software and services for Windows 10 devices than on providing online content.
Despite the sell-off of its web portal in China, Microsoft reiterated that China continues to be a strategic market for the company, and it would continue to invest in the same. (Later in the series, we'll discuss why, despite facing antitrust issues in China, Microsoft cannot ignore China.)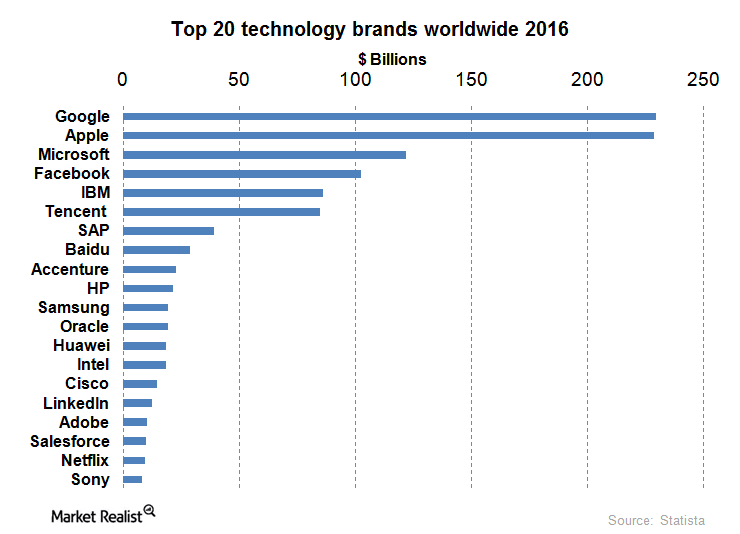 Article continues below advertisement
Microsoft is only marginally behind Google
The above chart by Statista shows the top 20 technology brands in 2016. Microsoft is only marginally behind Google (GOOG). Moreover, its popularity is only going to rise from here considering the company's acquisition and partnership strategy.
We know that Microsoft's acquisition of LinkedIn (LNKD) in 2016 is its largest acquisition to date. Intel (INTC), HP (HPQ), Dell, and Lenovo (LNVGY), Baidu, Tencent Holdings are some of the companies in the above list, with whom Microsoft has already been or is currently in a strategic partnership.
Continue to the next part for a discussion of antitrust issues in China.