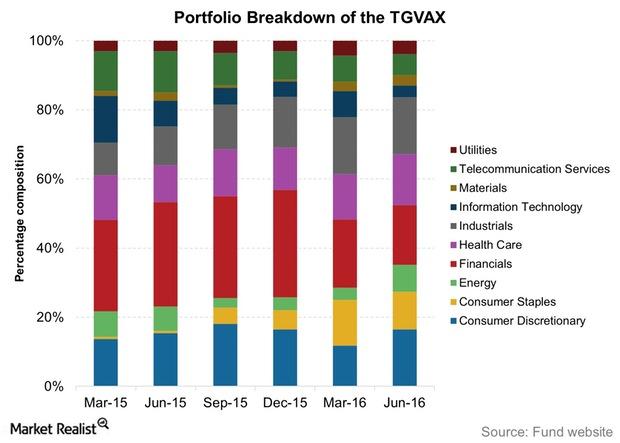 Exploring Year-to-Date Portfolio Changes in TGVAX
Thornburg International Value Fund overview
The Thornburg International Value Fund focuses on developed rather than developing market equities. Calling the fund "opportunistic," the fund's literature states that its managers look for companies whose true value isn't yet recognized by the market. The fund identifies value by the following three types of investments:
Basic value companies: Financially sound, well-established businesses available at low valuations
Consistent earners: Steady earnings growth cash-flow characteristics, or dividend growth
Emerging franchises: Companies in the process of establishing leading positions in products, services, or markets, or that have the potential to grow at above average rates.
The fund's literature also says that its managers focus on companies' economic exposures. Though there are no constraints on investing in market caps, the fund is focused on the large- and mid-cap segment.
The fund's assets were spread across 61 holdings in July 2016, and it was managing assets worth $7.8 billion. In July, its equity holdings included Toyota Motor (TM), NXP Semiconductors (NXPI), China Petroleum & Chemical (SNP), Daimler (DDAIF), and TOTAL (TOT).
Article continues below advertisement
Portfolio changes in the Thornburg International Value Fund
Financials is TVGAX's most invested sector. The industrials sector follows, closely followed by the consumer discretionary sector. The top three sectors form 46% of the fund's portfolio. The healthcare sector is the only other sector that forms over one-tenth of the fund's assets.
We've looked at the fund's quarterly portfolios for the past three years until June 2016. The frequent changes in its sectoral composition show that it rarely sticks to its stock picks for a substantial period of time—a look at its stock-level composition proves it. Except for a few stocks, the fund has rarely stuck with its stock picks for more than three or four quarters.
Some of this high portfolio turnover may be driven by TVGAX's strategy. If its finds better value, it invests in that stock, probably at the expense of another in which it's already invested. At the same time, however, it shows that, except for a few stocks, the fund could take its "opportunistic" philosophy too seriously. It's not willing to wait for a stock to show its true value, which could happen over the course of a year to a year and a half.
How has TGVAX fared year-to-date, and why? Let's take a look in the next article.