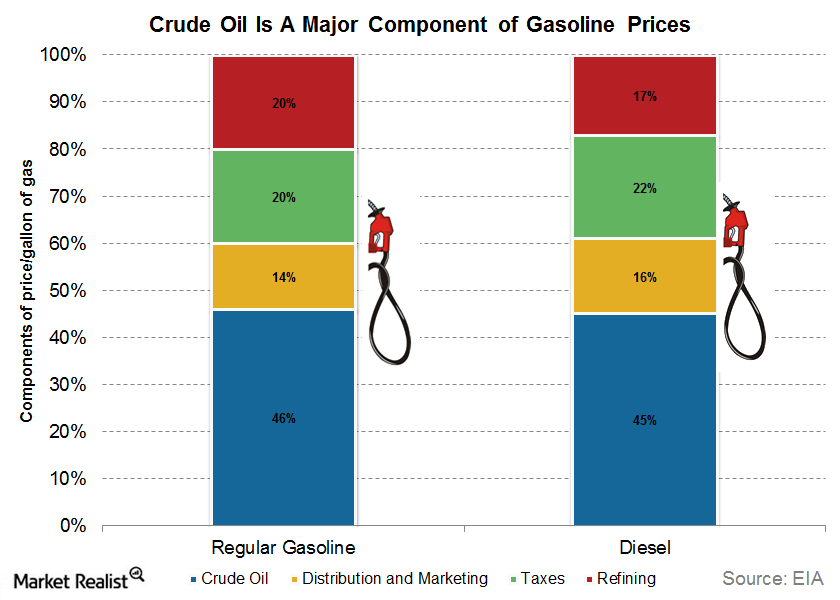 Why Falling Oil Prices Benefit the Discretionary Sector
By Shelly Vinson

Sep. 1 2020, Updated 11:26 a.m. ET
Not all bad
Though falling oil prices have some adverse effects on the economy, the opposite can be true for select sectors. Crude oil is a key component of gasoline prices. The graph below shows how refining and crude oil costs comprise 66% and 62% of the price per gallon of regular gasoline and diesel, respectively, as of the end of May 2016.
Article continues below advertisement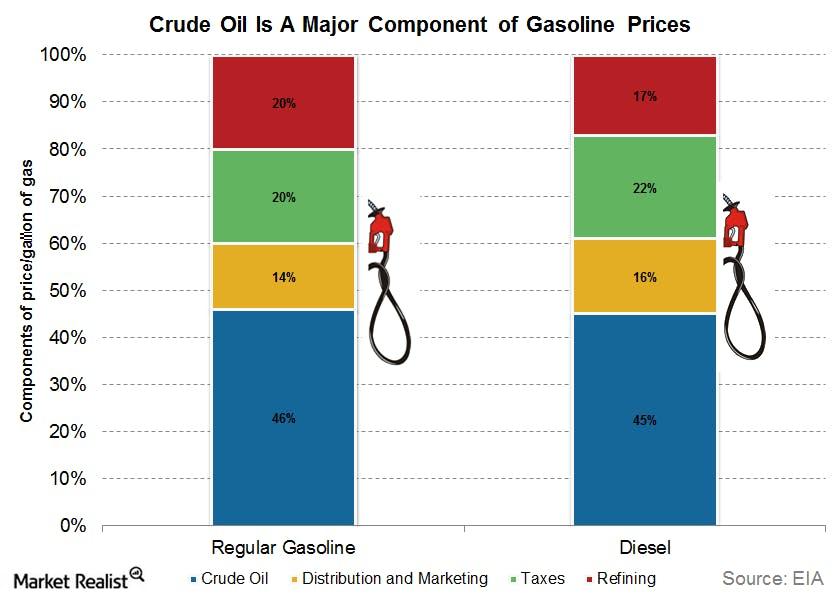 The recent oil rout has had another side-effect—and a very welcome one at that. Falling crude oil prices (USO)(BNO) have translated into plunging gasoline prices, as you can see in the graph below.
Article continues below advertisement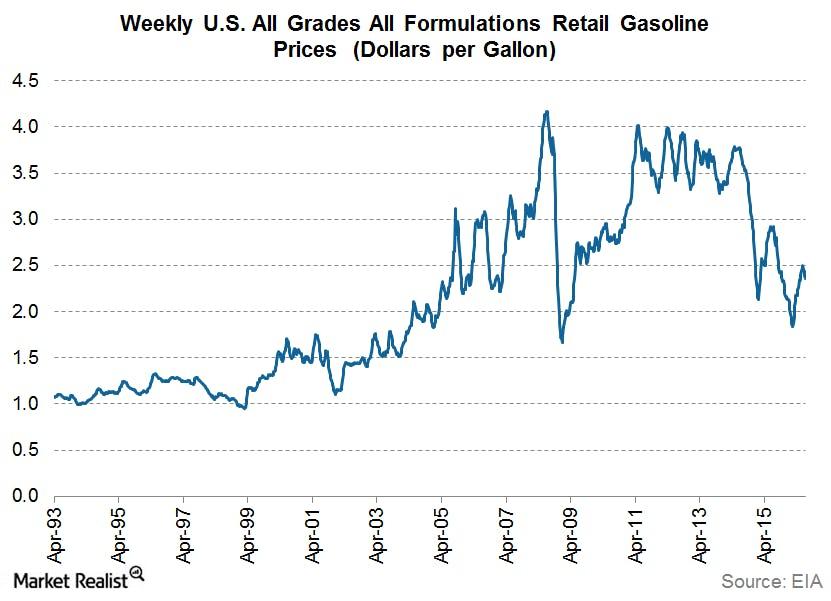 The average regular gasoline price has fallen from $4.165 per gallon in July 2008 to $2.359 per gallon currently. Plunging gasoline prices can help boost consumer spending (XLY) since savings at the pump mean more money to spend elsewhere. This trend effectively means a rise in personal disposable income for consumers—which they can spend on retail goods, restaurants, hotels, and tourism. So falling gas prices could strongly lift the consumer discretionary and retail sectors.
Moreover, lower gasoline prices also tend to lower transportation costs—which factored into almost all consumer goods (XLP) in the US economy. This trend also incentivizes consumers to increase spending.
Article continues below advertisement
According to a report from JPMorgan Chase published in October 2015, individuals spent roughly 80% of their savings from lower gas prices on durable goods and services, benefiting the discretionary sector. According to the report, ~20% of gas savings were spent at restaurants, while department stores, entertainment, electronics, and appliances also saw a marked increase in revenues.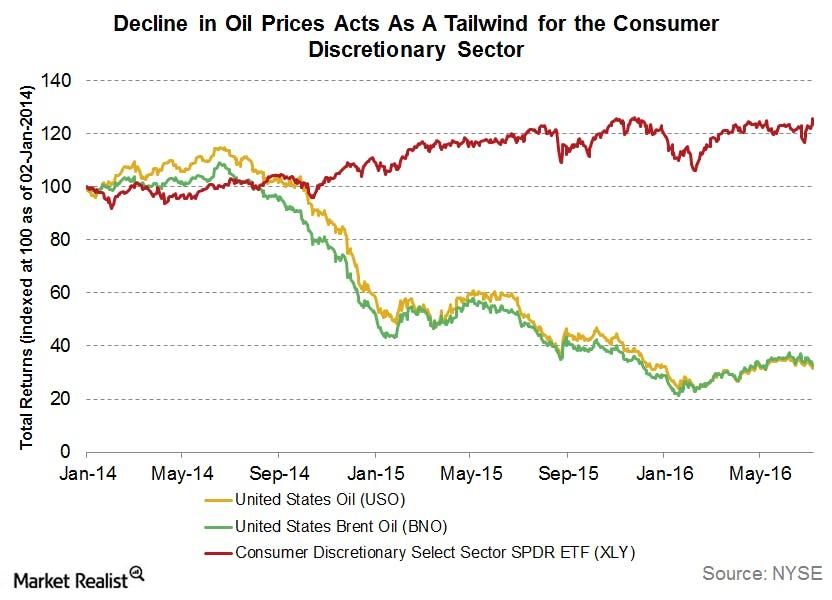 The graph above shows the performance of the United States Oil ETF (USO), the United States Brent Oil ETF (BNO), and the Consumer Discretionary Select Sector SPDR ETF (XLY) from January 2014 to present. While total returns for USO and BNO have fallen 68% and 67%, respectively, total returns for XLY have risen 26%.
It seems clear that the decline in oil and gas prices are having a strong impact on the consumer discretionary sector. Restaurant spending is likely buoyed by continued weakness in the energy sector.