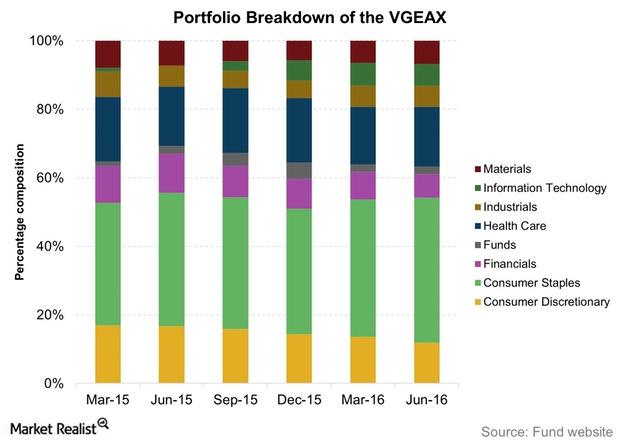 What Makes the Virtus Greater European Opportunities Fund Unique?
By David Ashworth

Jul. 28 2016, Updated 9:08 a.m. ET
Virtus Greater European Opportunities Fund overview
The Virtus Greater European Opportunities Fund Class A (VGEAX) "seeks to offer investors exposure to European market economies through well-established companies."
The fund's literature states, "The securities selected for inclusion in the fund are believed by the subadviser to be well-managed businesses with consistent operating histories and financial performance that have favorable long-term economic prospects and, in most cases, generate free cash flow. Over full market cycles, the investment style is designed with the objective of capturing part of the up market cycles and may offer protection in down market cycles."
While Virtus Investment Advisers is the investment adviser to the fund, Vontobel Asset Management functions as its subadviser.
Article continues below advertisement
The fund's assets were spread across 42 holdings as of June 2016, and it was managing assets worth $29 million as of June's end. As of March, its top ten equity holdings included Philip Morris International (PM), Anheuser-Busch Inbev (BUD), SAP (SAP), Fresenius Medical Care (FMS), and SABMiller (SBMRY).
Portfolio changes in the Virtus Greater European Opportunities Fund
VGEAX has the second fewest assets under management among the 12 funds in this review. Its assets are spread across just 42 holdings, and it's invested in just seven of ten GICS (Global Industry Classification Standard) sectors. It's not invested in the energy, telecommunications services, or utilities sectors.
VGEAX is uniquely positioned. Unlike any other fund in this review, the fund has consumer staples as its topmost invested sector. The sector forms a whopping 44.6% of the fund's assets. The healthcare and consumer discretionary sectors are other core sectors of the fund. Together, these three sectors form a combined 73% of VGEAX's portfolio.
Even three years ago, VGEAX's exposure to consumer staples was quite high, with the sector forming one-third of the fund's portfolio. Its exposure has since increased even further to its present level. Healthcare has also seen a substantial jump in its allocation.
The fund's exposure to the consumer discretionary sector rose until the end of 2014, following which it began to fall. Financials stocks have also seen falls in their portfolio shares, but industrials is the sector that has seen the biggest fall.
In the next article, we'll discuss how the fund has fared in year-to-date and what has contributed to its performance.