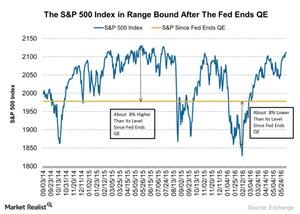 Portfolio Alpha: The Impact of Liquidity
By Sarah Sands

Jun. 9 2016, Published 9:52 a.m. ET
The S&P 500 index was range-bound after the Fed ended QE
The Federal Reserve ended its QE (quantitative easing) in October 2014. Since then, the S&P 500 index (SPY) (QQQ) (SPXL) has been trading around 8% from its level on October 29, 2014. On May 18, 2016, the index had a high of 2,129.2 on a closing price basis. That was about 8% higher than the levels on October 29, 2014. On February 11, 2016, it had a low of 1,829. That was about 8% lower than the level on October 29, 2014.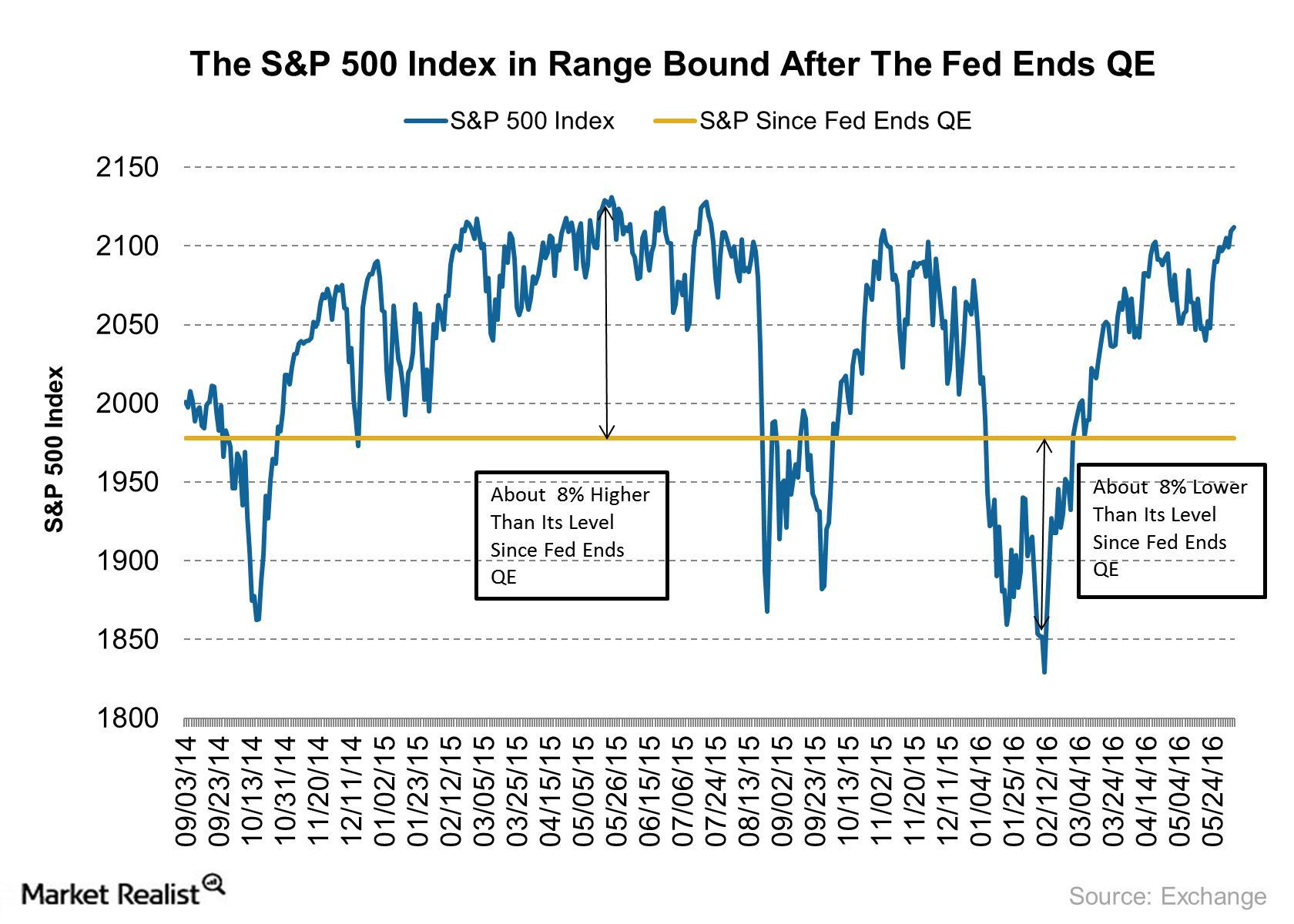 Article continues below advertisement
What does the range-bound index explain?
How has it impacted portfolio alpha?
In an active fund management strategy, most of the corpus invested has witnessed a high expense ratio due to the churning of portfolios. While the equity market was range-bound, the commodity was in a downturn in 2015. A high expense ratio with lower returns impacted the overall alpha of an actively managed fund.
In passive style, an equity portfolio witnesses lower returns while a portfolio concentrating on the commodity has started to recover its losses.
In the next part of this series, we'll take a look at the performances of various hedge funds.