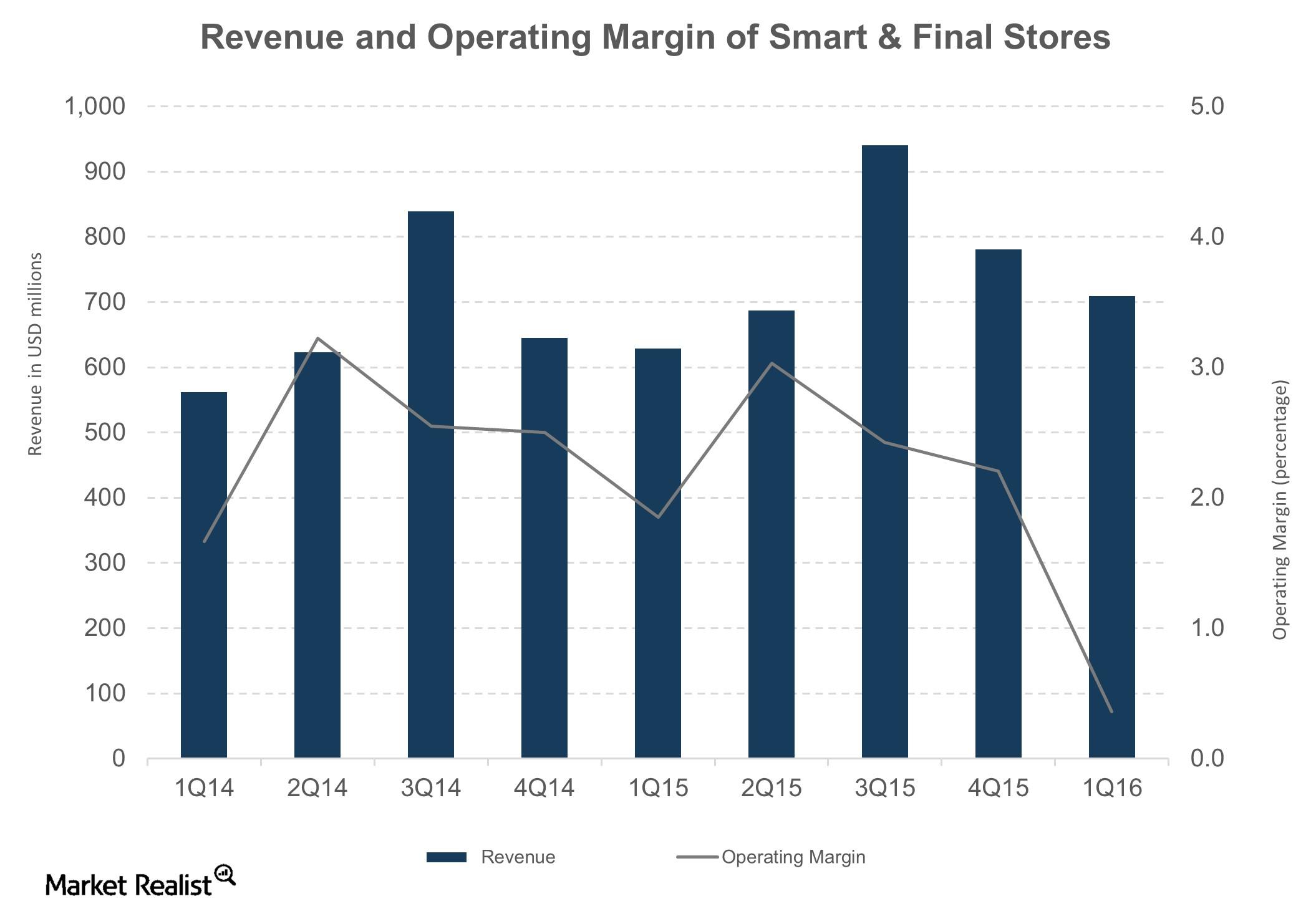 How SFS Managed Strong Bottom Line Growth in 2015
By Sonya Bells

Aug. 18 2020, Updated 6:18 a.m. ET
SFS registers a firm bottom line in 2015
As discussed in the previous section, Smart & Final Stores (SFS) registered strong top line growth in 2015. This strong sales growth trickled down to result in a healthy gross profit rise of 13.6% YoY (year-over-year). 91% of this improvement was the result of higher sales, while the remaining 9% was the result of a higher gross margin rate.
The company's bottom line growth has been equally impressive. Its adjusted net profit rose by 12% YoY and stood at $41.2 million at the end of 2015.
Article continues below advertisement
What lies behind SFS's strong growth?
The cornerstone of Smart & Final Stores' growth strategy has been the continued development of its Extra! format stores through new store openings, conversions, and relocations. 
Between 2008 and 2014, the company converted 52 stores to the Extra! format, generating an average sales rise of ~30% in the first 12 months following the conversions.
By the end of 1Q16, the company had 143 stores under its Extra! format, which was ~50% of the total number of stores under its Smart & Final Banner.
SFS continues with product expansion
SFS has been actively working on expanding its product assortment and offerings across the Smart & Final and Cash & Carry banners. It has introduced higher margin bulk foods and has enhanced its selections of high quality organic perishables and other natural items to better match the growing demand for such products.
The company has also been actively introducing new SKUs to grow its private label sales, which have greater margins compared to national brands.
Though the company has a solid track record of growing same-store sales, it has fairly slim margins compared to its competitors. SFS's net margin stood at a mere 0.96% compared to Kroger's (KR) 1.8% and Costco's (COST) 2% in their last reported fiscal years.
Organic and natural food retailers have even higher margins. Both Sprouts Farmers Market (SFM) and Whole Foods Market (WFM) registered net margins of 3.5% in their last reported fiscal years.
SFS constitutes 0.26% of the SPDR S&P Retail ETF (XRT) and 0.1% of the iShares Morningstar Small-Cap ETF (JKJ).