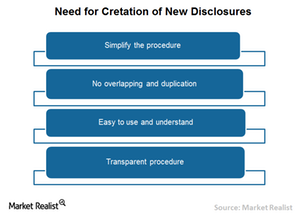 The US Is Making Efforts to Simplify Mortgage Disclosures
By Peter Barnes

Feb. 3 2016, Published 2:48 p.m. ET
Consumer protection
As discussed in the previous article, the Consumer Financial Protection Bureau (or CFPB) was established to protect consumers' interests by implementing federal consumer financial laws. In this article, we'll discuss the need for creation of new disclosures.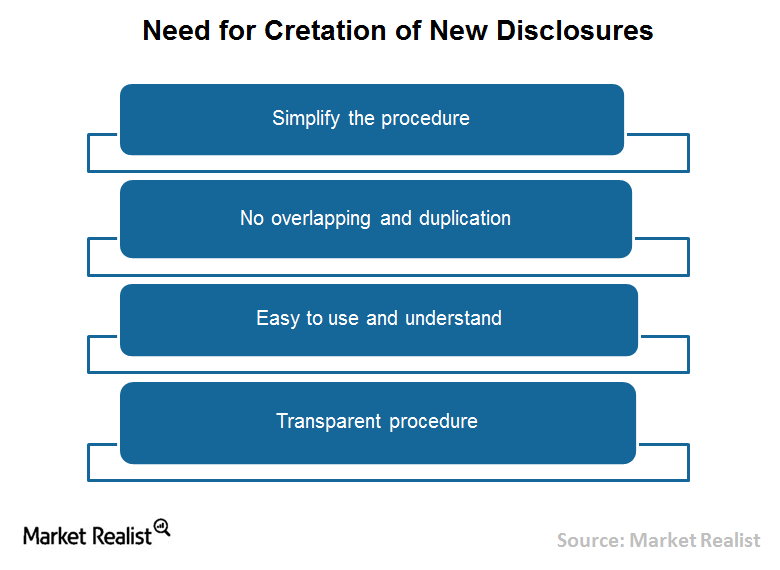 Article continues below advertisement
The need for new disclosures
The "Know Before You Owe" mortgage disclosure rules are issued by CFPB to comply with the provisions of the Truth in Lending Act and the Real Estate Settlement Procedures Act of 1974. The new rules, which have been in effect since October 3, 2015, make way for two new integrated forms, the Loan Estimate and Closing Disclosure forms.
Simplifying the procedure
The previous requirement of four disclosure forms has been done away with, as they had the same information requirements, increasing the amount of work involved. Also, their terminologies were very complex, making it hard for the average borrower to understand the technicalities. This frequently created mistrust between lenders and borrowers at closing time. The situation was further aggravated because the forms used inconsistent language. So, Congress has asked CFPB to devise new rules to make the mortgage process simpler and more consumer friendly.
The CFPB's mortgage initiative has been created mainly to help consumers understand and select the best mortgages for them. The new forms are easier for customers to understand and use. In the next article, we'll discuss the new rules and how they are effective compared to the previous ones. The rules provide consumers with three business days to review and finalize their closing disclosures.
Investors can take exposure to mortgage lenders by investing in financial services sector ETFs, which invest a substantial portion of their portfolios in major mortgage lenders. For example, the iShares US Financials ETF (IYF) invests 6.4% of its portfolio in Wells Fargo (WFC), followed by 5.9% in JPMorgan Chase (JPM), 4% in Bank of America (BAC), and 0.5% in SunTrust Banks (STI).
Continue to the next part of the series for a discussion of disclosure rules.