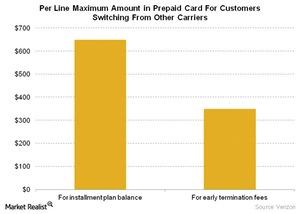 Verizon's Wireless Promotional Efforts
By Ray Sheffer

Jan. 26 2016, Updated 7:17 a.m. ET
Verizon's promotional efforts
During the recent Citi Internet, Media & Telecommunications Conference on January 6, 2016, Verizon's (VZ) executive vice president and president of Product Innovation and New Businesses, Marni Walden, discussed how the move from traditional subsidy models to installment plans may be affecting the company's promotional efforts.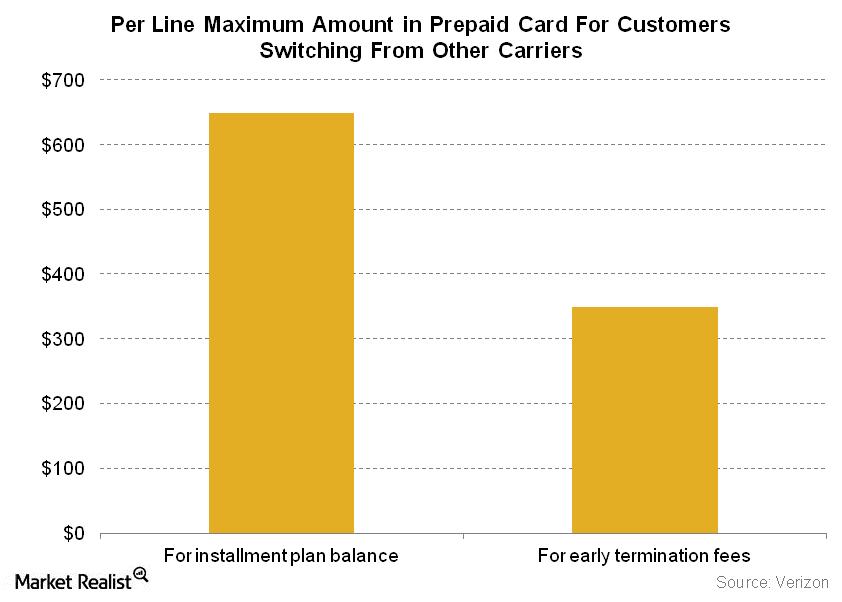 During the conference, Walden said that "where you would see a few years ago or a year ago even, buy a phone, get one free or just free devices has changed — you see some of this changing to some of the cash offers. So I think it's a little bit of moving the buckets, if you will." She added that "all carriers are having to think about how do you do that when equipment typically was a promotion, especially around a holiday period of giftgiving."
Article continues below advertisement
Verizon's offer for customers of other carriers
On December 28, 2015, Verizon initiated an offer to facilitate subscribers of other carriers, such as AT&T (T), T-Mobile (TMUS), and Sprint (S), to switch to its network. According to the company, these customers would have to trade in their devices for 4G LTE (long-term evolution) smartphones at Verizon. The offer includes a prepaid card with a maximum amount of $650 for the difference between the installment plan balance and the device trade-in value. Alternatively, customers who have to pay early termination fees to their old network providers may get a prepaid card of a maximum amount of $350 for the difference between the termination fee and the device trade-in value. Verizon's offer is subject to certain conditions.
You may consider investing in the iShares Core High Dividend ETF (HDV) for diversified exposure to Verizon. The telecom company made up ~6.1% of HDV at the end of November 2015. ~14.2% of HDV's holdings were in telecom players on the same date.