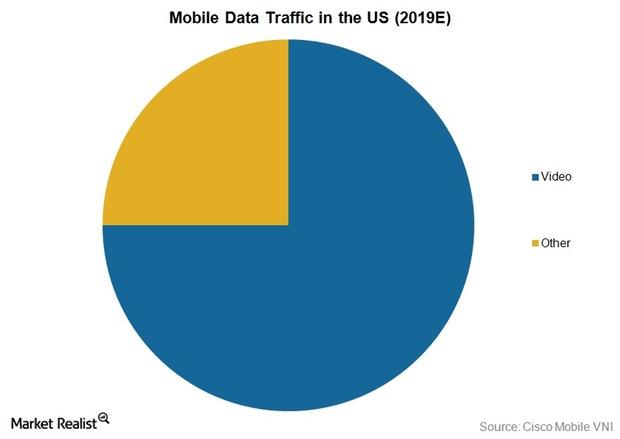 T-Mobile Is 'Baffled' by YouTube's Objection to Binge On
By Shirley Pelts

Jan. 13 2016, Updated 12:06 p.m. ET
Features of Binge On
In the previous part of this series, we looked at T-Mobile's (TMUS) free video streaming service, Binge On. In this part of the series, we'll see why T-Mobile is "baffled" by YouTube's (GOOG) objection to the service.
T-Mobile stated at the Citi Global Internet, Media & Telecommunications Conference on January 6, 2016, that there are three features of Binge On that set it apart from other video streaming services. Below are these three features:
Article continues below advertisement
Binge On is an optional feature. That means users can switch the service on or off whenever they want.
Users can choose to include video streaming or sharing services such as Facebook (FB), provided Facebook or other services meet Binge On's technical requirements.
Binge On is a fair and free service.
The most significant component of mobile data traffic is video. It's driving the data consumption of wireless carriers. As the graph below indicates and according to Cisco's (CSCO) VNI (Visual Networking Index) forecasts, video made up around 59.8% of mobile data traffic in the United States in 2014. This figure is expected to expand to around 75% in 2019.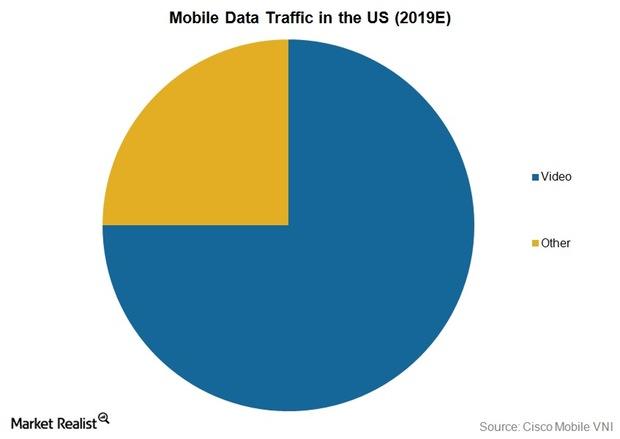 Why YouTube's concerns may not be valid
Currently, Binge On users can't stream free unlimited videos on YouTube, as YouTube hasn't tied up yet with Binge On. T-Mobile users can still watch videos on YouTube, but it will use data from their data plans. T-Mobile stated at the Citi Global Internet, Media & Telecommunications Conference on January 6, 2016, that T-Mobile customers who stream videos on YouTube using the free Binge On service could watch three times more YouTube videos than their data plans allow. That's because Binge On videos are optimized for mobile devices.
T-Mobile also stated at the Citi Conference that it believes YouTube's concerns over throttling its videos are unfounded since T-Mobile has given Binge On users the choice to watch videos in high definition or low resolution. Binge On users can turn off Binge On when they want to watch a video in high definition.
T-Mobile makes up 0.4% of the iShares S&P US Preferred Stock Index Fund (PFF). For an investor interested in getting exposure to the Communications Services sector, PFF holds 0.75% of the sector.