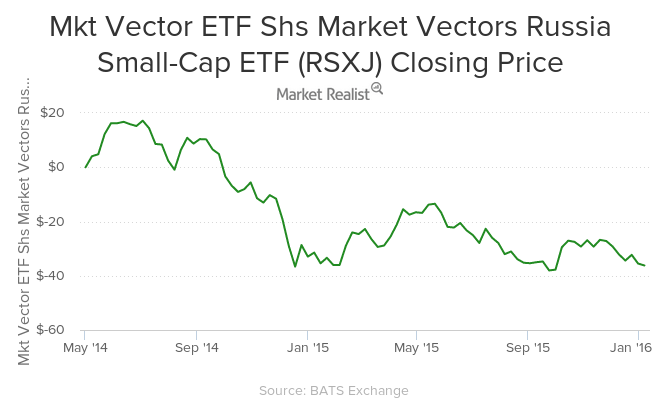 Iran and Russia's Ties Grow: How Far Can That Continue?
By Rabindra Samanta

Jan. 15 2016, Updated 8:48 a.m. ET
How far the relationship can continue
Iran may be a close ally of Russia, but in the future, it may be one of the top competitors of Russia in both crude oil and natural gas. Experts feel that Iranian oil and natural gas could be flooding Asia and Europe (FEZ), and both are prominent markets for Russia. As economics rule over the relations between the two countries, the close ally of today can be a close competitor tomorrow. Experts also feel that if the leadership in Tehran can change its view on its US counterpart, then it's likely that Tehran's leadership can do the same when it comes to Russia.
[marketrealist-chart id=969913]
Article continues below advertisement
Iran and Russia
The growing ties between Iran and Russia may be based on the same economic ground that is lower crude oil price. North America is also not a significant market for Russian energy exports. OPEC's[1. Organization of the Petroleum Exporting Countries] price war, led by Saudi Arabia, against US shale oil producers resulted in the fall of crude oil prices the world over. As the Russian economy is highly dependent on crude exports, it shares the pain with Iran's economy. The two sides are united in the Syrian front against Saudi Arabia. Again, experts feel that Iran is also supporting the Houthi fighters in Yemen. The Houthis could collapse Saudi Arabia's oil exports that pass through the narrow strait of Bab el Mandeb.
Russian oil and gas companies such as Gazprom Pao (OGZPY), Lukoil (LUKOY), and Tatneft (OAOFY) fell 8%, 11%, and 9.5%, respectively, on a month-to-date basis as of January 13. The graph above shows the fall in RSX since the fall in crude oil started.