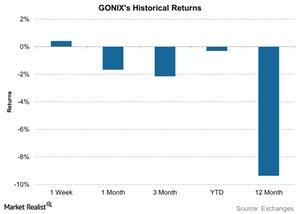 Introducing the Gotham Neutral Fund Institutional Class (GONIX), an Alternative Mutual Fund
By Ivan Kading

Nov. 20 2020, Updated 3:35 p.m. ET
Investment objectives of the Gotham Neutral Fund
The Gotham Neutral Fund Institutional Class (GONIX) is an alternative mutual fund that seeks to achieve long-term capital appreciation with minimal correlation to the general stock market. In general, the fund aims to generate an absolute return for its investors regardless of the stock market trend.
To achieve this, GONIX makes use a "market neutral" hedge fund strategy by taking long and short positions in various stocks and indexes. A "long position" means entering into a contract to buy a particular asset at a future date with the expectation that the asset will rise in value. A "short position," by contrast, is the opposite of the long position, wherein the expectation is bearish. The graph below presents the historical return performance of GONIX as of January 14, 2016.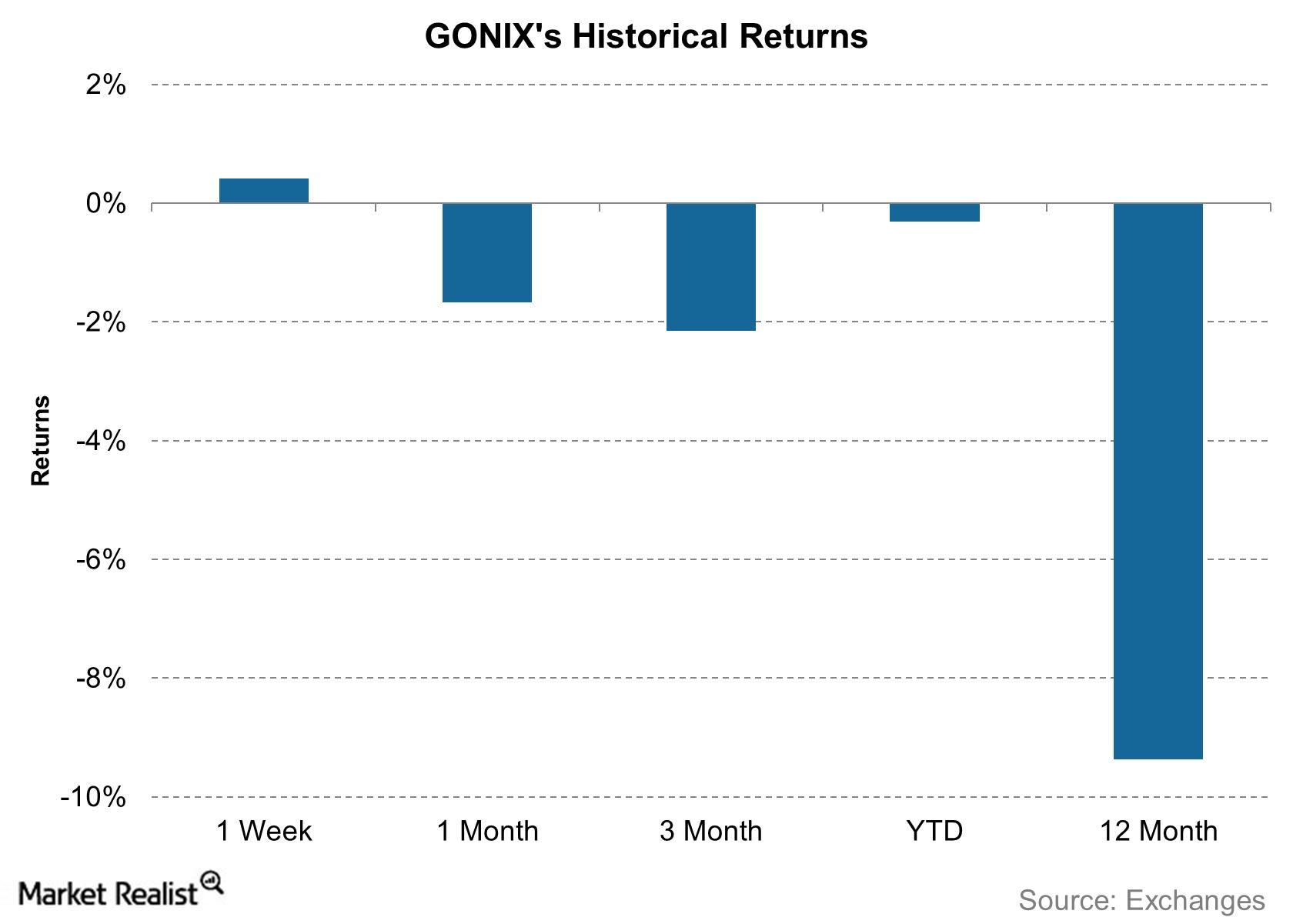 Article continues below advertisement
GONIX has been a negative performer—so far
It can be observed from the above graph that GONIX has performed worse than the S&P 500 (VFINX) and has given negative returns to its investors. The fund had fallen by 9.4% in one year and had given a YTD (year-to-date) negative return of 0.3% of January 7. The weekly return after that—that is, the fund's return during the period of January 7–13, 2016—was positive at 0.41%, compared to S&P 500 weekly return of -3.8%, which shows a negligible correlation of the fund with the US stock market.
Running down GONIX's top holdings
The top portfolio holdings of the fund include stocks such as Gilead Sciences (GILD), Orbital ATK (OA), Stanley Black & Decker (SWK), Bunge (BG), and Verizon Communications (VZ), among others, as of the end of December 2015. The fund is currently managed by Joel Greenblatt and Robert Goldstein from Gotham Funds. Notably, the fund had a net expense ratio of nearly 2.3%, which is 23% higher than the average expense ratio of funds using a similar strategy.
In the next part of this series, we'll analyze the moving average trends and future estimates of GONIX's top holdings.