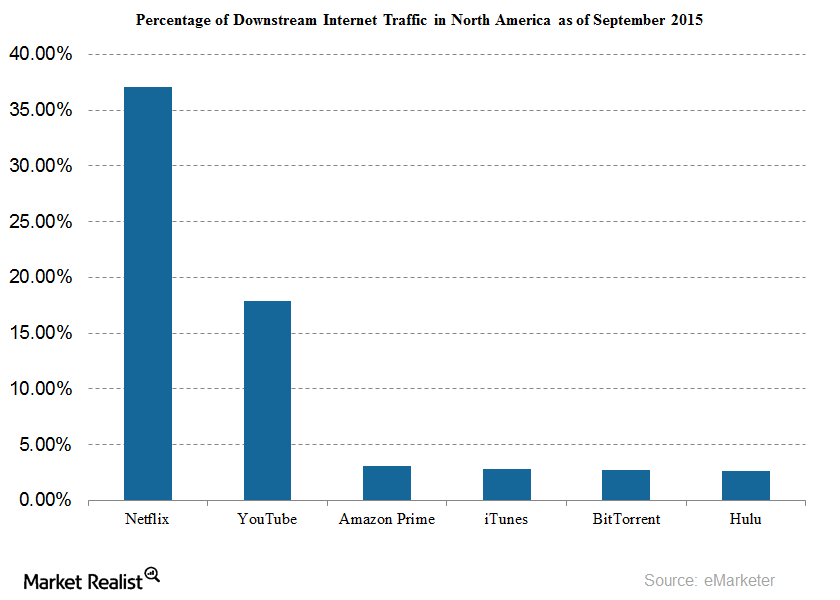 Google and Amazon Compete in E-Gaming Space
By Adam Rogers

Jan. 7 2016, Updated 10:18 a.m. ET
Google provides live video streaming at 60 frames per second
In the previous part of the series, we saw that Amazon (AMZN) is looking to leverage the fast growing streaming gaming market through its 2014 acquisition of Twitch. We also saw that Alphabet (GOOGL) wanted to acquire Twitch and then developed its own similar service.
In 2015, Google launched YouTube Gaming, beefing up efforts to make it a preferred platform among players and streaming at 60 frames per second. This was a positive development, as gamers don't want videos to lag while streaming live gaming sessions.
Article continues below advertisement
In June 2015, Google announced its YouTube Gaming app (application) and website to allow video game enthusiasts to broadcast their video games to other people or watch other people play video games in real time. In terms of downstream Internet traffic, YouTube is currently in second position after Netflix (NFLX) in North America.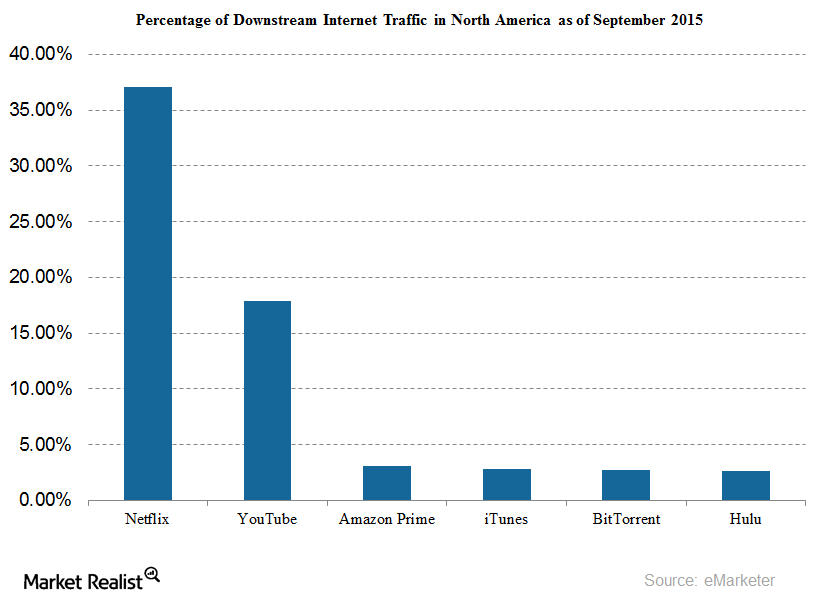 Twitch is YouTube's main competitor in the live streaming space
Initially, YouTube's focus was on gaming videos recorded and uploaded on its site. Twitch was a live streaming space for games. YouTube then launched its gaming app and competed directly with Twitch. Twitch has now announced plans to enable broadcasters to upload videos to its channels, just like YouTube does. Google's development of its own gaming platform should help Google grow its user base, similar to Twitch's. It should also help improve its ad rates.
In the last two years, established players such as Amazon and Google have entered the e-gaming space. This segment is looking lucrative with an ever-increasing base around the world. As Internet penetration increases in emerging markets over the next few years, it will be interesting to see how this industry shapes up in terms of revenues and customer base.
Alphabet constitutes 6.3% of the iShares US Technology ETF (IYW) and 5.4% of the First Trust Dow Jones Internet ETF (FDN).