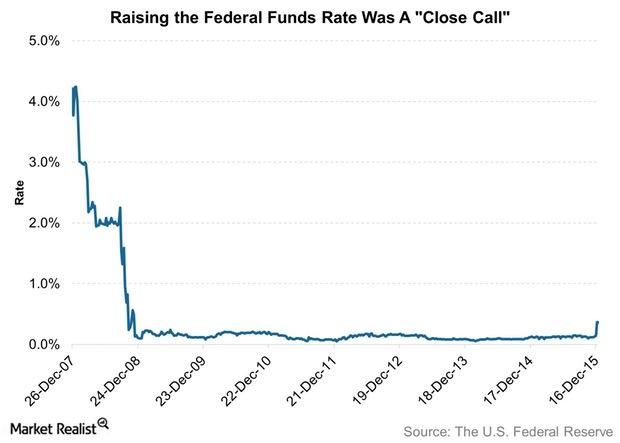 FOMC Meeting Minutes Reveal December's Rate Hike Was a Close Call
By David Ashworth

Jan. 11 2016, Updated 9:41 a.m. ET
FOMC meeting minutes
The FOMC's (Federal Open Market Committee) meeting minutes for December 2015 were released on January 6, 2016. The FOMC, the rate-setting body of the Federal Reserve, mentioned that raising the target range of the federal funds rate by 25 basis points on December 16, 2015, was a close call.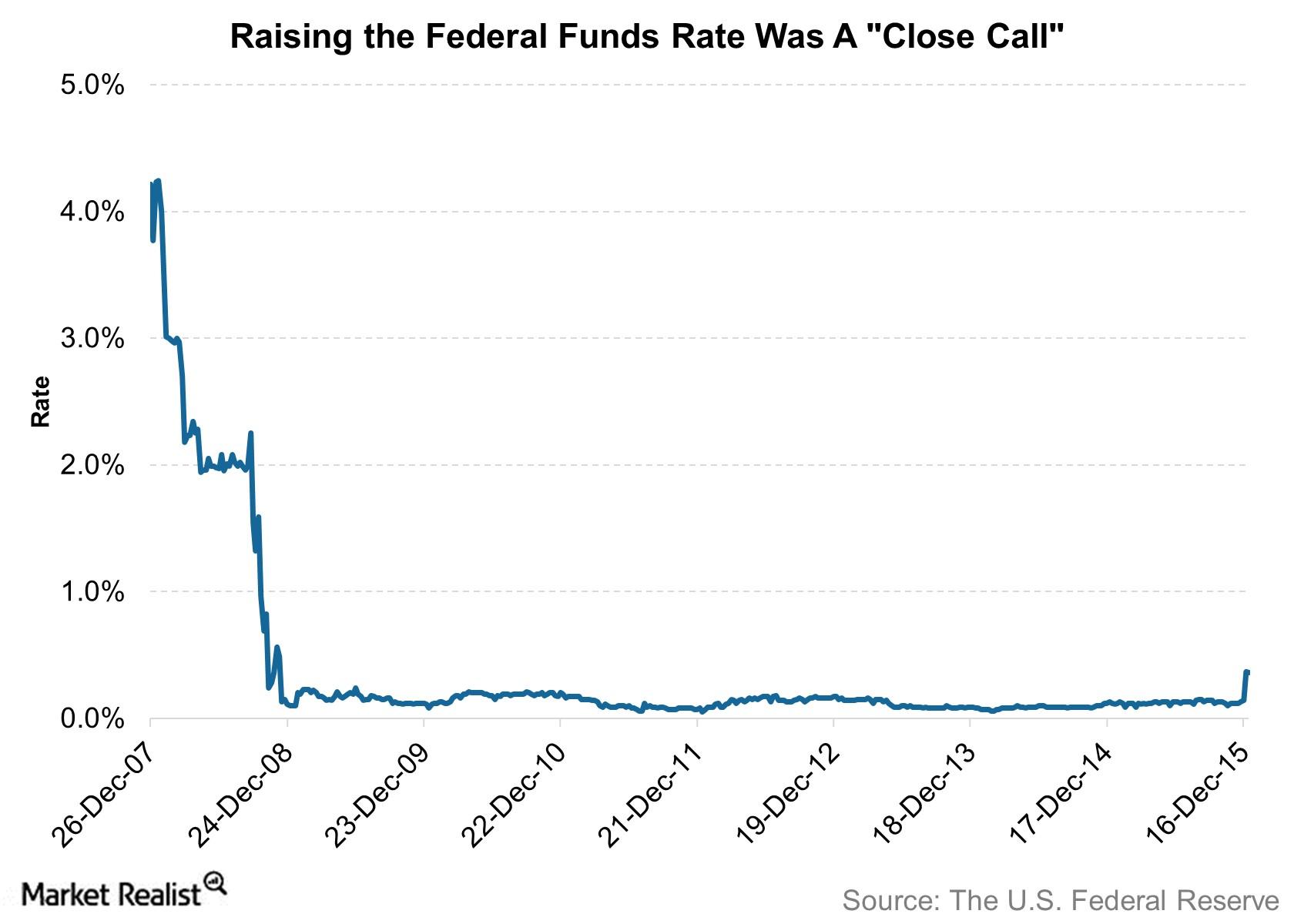 The primary reason why some policymakers were hesitant to raise rates was the low inflation rate. Policymakers are mandated by Congress to maintain inflation at around 2% in the long term. For over three years, inflation, as measured by the PCE (personal consumption expenditure) index, has remained below that level.
Article continues below advertisement
Once rates are raised in a financial system, credit becomes more expensive. Due to this, consumers and businesses feel less inclined to take out loans. This means that consumer spending, especially on discretionary items like luxury goods, homes, and autos, may fall. Meanwhile, firms may invest less in their businesses. This could result in low economic output and therefore low inflation.
With PCE inflation already growing at a snail's pace and low energy prices (KMI) (SLB) (VLO) (MPC) putting downward pressure on inflation, some policymakers were worried that a rate hike at that juncture might stifle growth further.
Then why did the Fed hike rates?
FOMC participants were "reasonably confident" about inflation picking up the pace and coming very close to the mandated level in the medium term. Although they acknowledged that energy prices will exert downward pressure on inflation in the short term, they believe this effect will only be transitory.
Further, they felt that if they waited to raise rates until they were closer to achieving their mandate, they might have had to react abruptly to stifle a faster rise in inflation, which could have had a sharp negative effect on economic activity. Hence, they considered December to be the appropriate time to reduce monetary policy accommodation.
Investors in fixed income mutual funds, especially in short-term funds (OPGVX), were not hurt as badly as they would have been if the move would not have been expected.
How did the financial markets react to the FOMC meeting minutes for December? Let's look at that in the next article in this series.