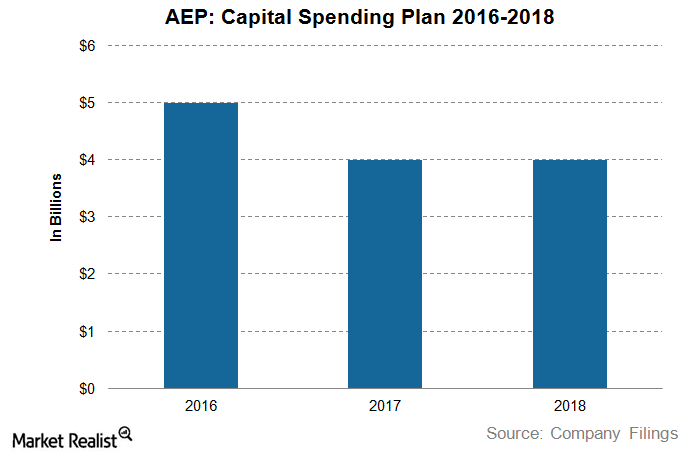 American Electric Power's Growth Plan Is Backed by Huge Spending on the Regulated Domain
By Vineet Kulkarni

Jan. 21 2016, Updated 5:28 p.m. ET
American Electric Power's capital spending plan
In November 2015, American Electric Power Company (AEP) announced its capital spending plan for the next three years. According to the plan, AEP is going to invest $13 billion through 2018, 96% of which will go to the regulated segment. Management is aiming for a 4–6% earnings growth annually over the next couple of years.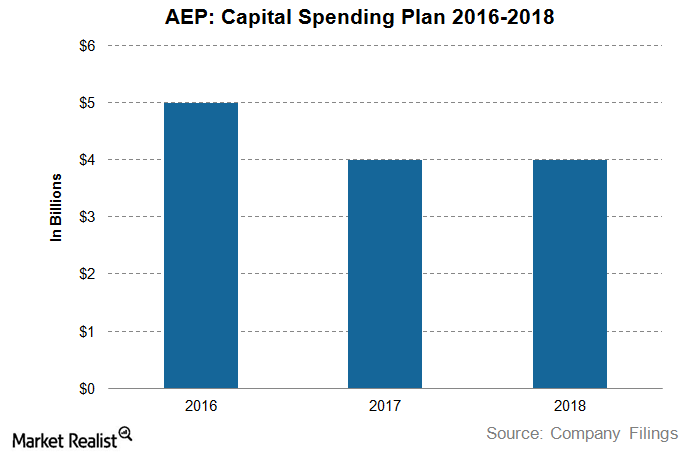 Article continues below advertisement
AEP's transmission
AEP's growth targets are backed by a heavy spending plan for the next three years. AEP has the nation's largest electricity transmission network of 40,000 miles, and now AEP is planning to spend $5.7 billion to strengthen its regulated transmission network. Strengthening the transmission network can improve AEP's operational efficiency substantially in the future, which would impact its earnings positively.
Measuring the fuel mix
AEP retired 25% of its coal capacity from its Ohio generation facilities in 2015. AEP is one of the utilities that uses the highest amount of coal in their fuel mixes. Hence, it is a welcome move from AEP, considering the regulations under the US Clean Power Plan. The company is also looking to expand generation from renewables. Therefore, switching from coal (KOL) to renewable (PBW) for power generation will likely be beneficial for AEP because it will result in a healthier fuel mix.
Article continues below advertisement
Meanwhile, Southern Company (SO) has also been trying to shift from coal to nuclear in order to attain a cleaner fuel mix. By comparison, NextEra Energy (NEE) has one of the cleanest mixes in the industry, with coal accounting for just 3% of total generation. NEE is further expanding its generation portfolio by increasing its wind and solar (TAN) capacity.
Weighing AEP's debt
American Electric Power has a $13 billion capital spending plan, which will mainly be funded by long-term debt financing. It already has a total debt of $20 billion as of September 30, 2015, of which $17.6 billion is long-term debt.
But notably, AEP's leverage showed a steady increase over the past five years, and interest expenses to service this debt may increase significantly in the near future if the US Fed raises its benchmark interest rates further, ultimately hampering AEP's profitability.
Continue to the next part of this series for a closer look at AEP's market performance and current valuation.