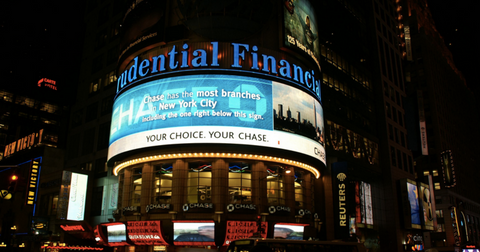 Prudential Financial Sees Lower Underwriting and Benefits
By Robert Karr

Nov. 6 2015, Published 8:16 a.m. ET
Missing the estimates
Prudential Financial reported its 3Q15 earnings on November 4. It missed Wall Street analysts' adjusted operating income estimates of $2.42 per share, posting adjusted operating income of $2.40 per share.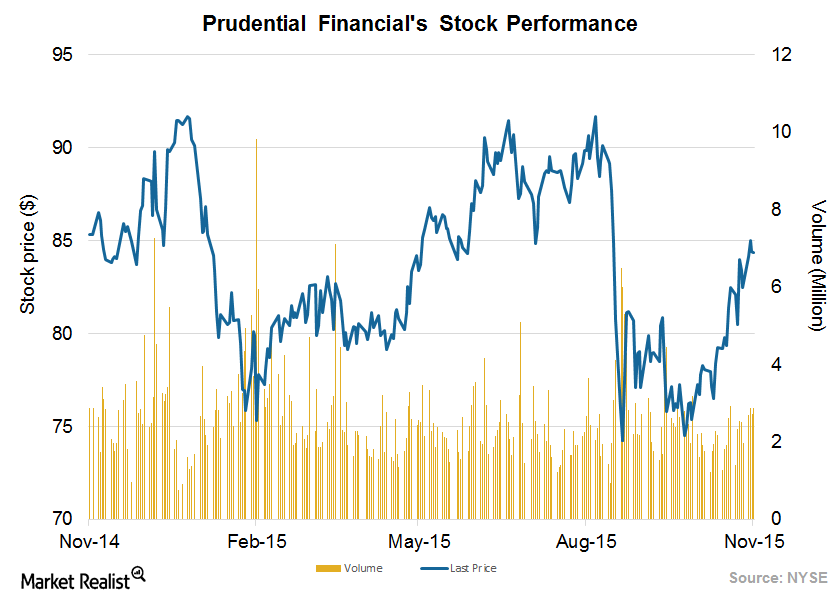 Prudential Financial's (PRU) 3Q15 revenue fell by 6% year-over-year to $11.1 billion. The company reported net income of $1.5 billion or $3.16 per share, up by 2x as compared to the third quarter of the previous year.
Article continues below advertisement
CEO's comments
John Strangfeld, Prudential Financial CEO, noted in a November 4 company press release, "Despite volatility in the macro-economic environment and continued interest rate headwinds, our domestic and international businesses continue to produce strong earnings and solid sales and net flows. We produced 12% constant currency sales growth in our International businesses, as well as strong sales growth in our U.S. protection businesses. Asset Management produced more than $3 billion of third party net flows and Retirement generated over $2 billion of net flows, benefiting from a large full service case win in the quarter. Our Individual Annuities business is also showing success with its diversification strategy, as the majority of our sales related to products where we don't retain any living benefit risk linked to equity markets."
Insurance and asset management
Prudential Financial is managing ~$1.2 trillion of assets under management as of September 30, 2015. It has operations in the United States, Europe, Asia, and Latin America. The company's product offerings include retirement-related services, mutual funds, life insurance, investment management, and annuities. Prudential Financial offers these products and services to institutional and individual customers through proprietary and third-party distribution networks.
The Americas remain the major contributor toward the company's top line. In the United States, Prudential Financial's competitors include ACE (ACE), Chubb (CB), and Allstate (ALL). Together these companies form 0.63% of the iShares MSCI ACWI ETF (ACWI).
Prudential Financial's investment portfolio consists of public and private fixed maturity securities, equity securities, commercial mortgages and other loans, and other invested assets.