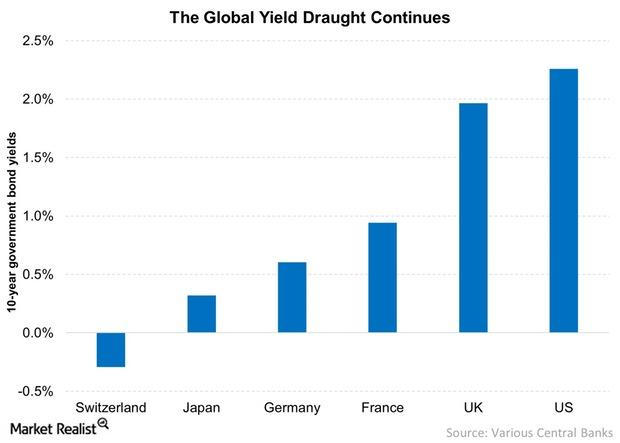 Where Should You Invest Given This Low Yield Environment?
By Jane Leung, CFA

Dec. 4 2020, Updated 10:50 a.m. ET
What are preferred stocks and why might now be a good time to consider them? Jane Leung weighs in.
In a world where finding yield is a challenge, even a looming rate hike isn't enough to get investors particularly excited about their bond portfolios. While some have turned to high yield bonds, preferred stocks have been mostly overlooked. But I think now may be a good time to take a closer look at preferred stocks.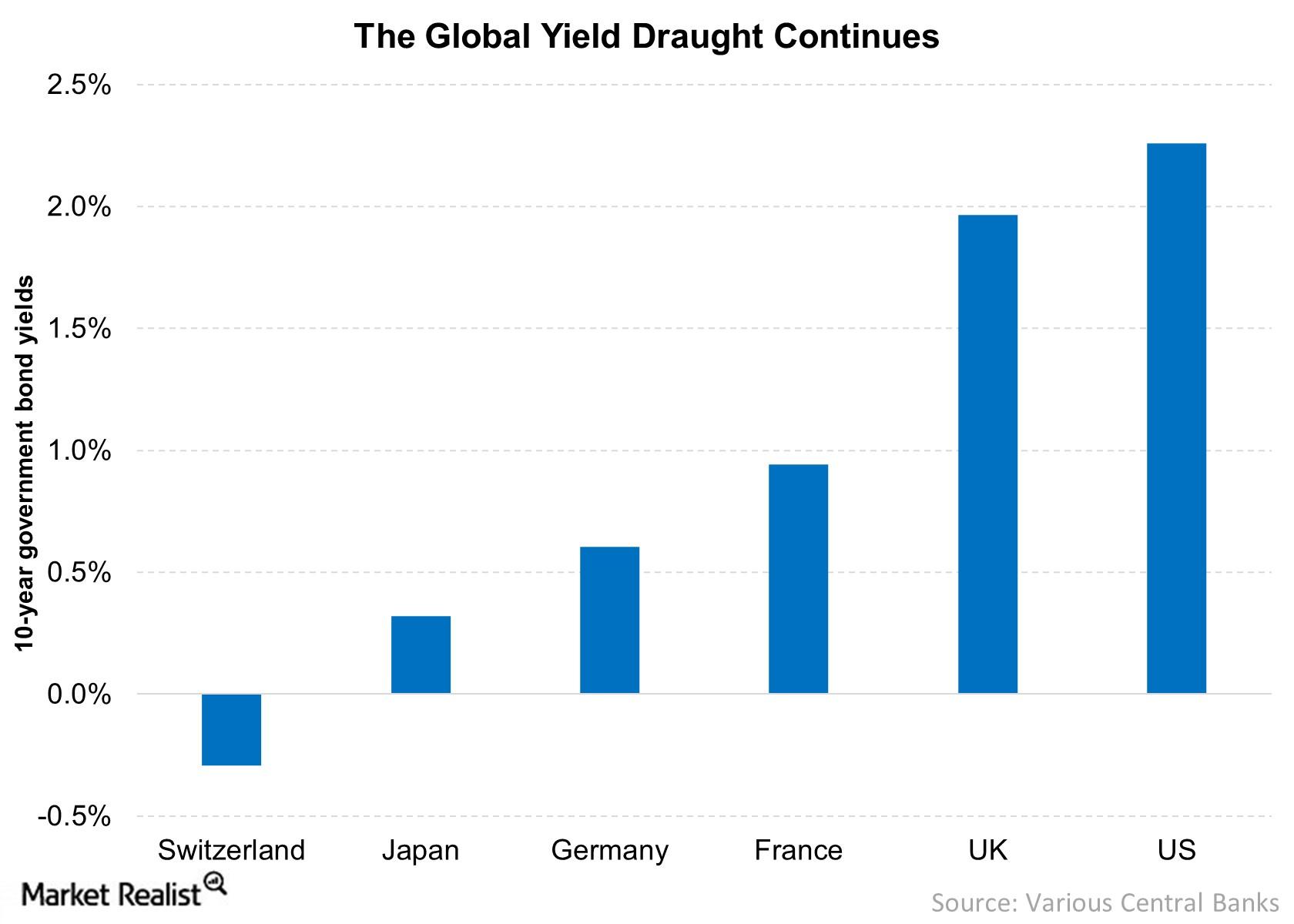 Article continues below advertisement
Market Realist – Where should you invest given this low yield environment?
With global growth slowing down, we are likely to see an extended period of monetary easing, which means that bond (AGG)(BND) yields will stay low for a while.
The graph above shows the yields on government bonds in the developed world. The ten-year US Treasury (TLH) is yielding 2.3% as of November 5. While this is much lower than historical levels, yields in Europe and Japan are even lower.
The Swiss ten-year is trading at -0.29% as of November 5. In other words, investors have to pay the government for the luxury to park their funds. The Japanese ten-year is trading close to 0.32%. The German ten-year Bund is yielding 0.60% while the French ten-year is trading at 0.94%. The ten-year gilt is yielding slightly higher at 1.9%.
While high yield bonds (HYG) seem to be an avenue for higher yields, they seem slightly risky at the moment given the slowing global economy and low oil prices. Energy companies now make up ~15% of the US high yield bond market. It is unlikely that oil will rise to its mid-2014 highs anytime soon.
In such a scenario, preferred stocks (PFF)(PGX) seem to offer some value given their high yields. Read on to find out why preferred stocks could perform well even if the Fed hikes rates.