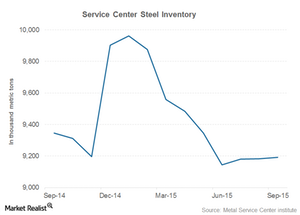 What Factors Derailed the Steel Industry's Expected 2H15 Recovery?
By Mohit Oberoi, CFA

Nov. 13 2015, Published 12:17 p.m. ET
2H15 recovery
As we discussed previously, most steel stocks including Commercial Metals (CMC) and AK Steel (AKS) are trading near their 52-week lows. The steel industry was banking on a possible 2H15 recovery. However, the opposite seems to have happened. The operating environment has become even more challenging than it was at the beginning of the year. In this part of the series, we'll explore the factors that derailed the steel industry's expected recovery in 2H15.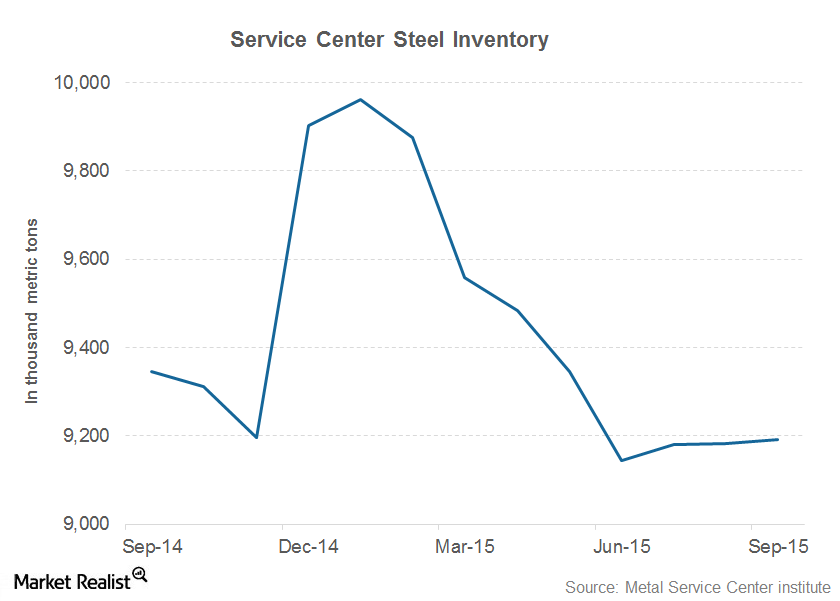 Article continues below advertisement
Service center buying
According to estimates, service centers supply more than a quarter of the total steel consumption in the US (SPY). This makes them an important distribution channel for steel companies like Timken Steel (TMST) and Companhia Siderurgica Nacional (SID).
One of the basic assumptions behind the anticipated recovery in the steel industry was that metal service center buying would pick up in the second half of the year. Please note that metal service centers acquire primary metals like carbon steel, aluminum, stainless steel, brass, copper, titanium, and alloy steel from metals producers. They process the metals to customer specifications. The service centers act as a bridge between metal producers and end consumers.
Subdued buying
The above graph shows the steel inventory with metal service centers. The service center buying activity didn't rise in 2H15. U.S. Steel (X) said during the company's fiscal 3Q15 earnings call that "Service center buying continues to be below where it was at this time last year."
ArcelorMittal (MT) also had something similar to say on the topic. According to ArcelorMittal, its customers are still destocking. During its 3Q15 earnings conference call, Steel Dynamics also admitted that the demand from service centers was weak during the quarter.
Now, the question would be why metal service centers' buying has been dismal despite decent end user demand. We'll explore this in the next part of the series.