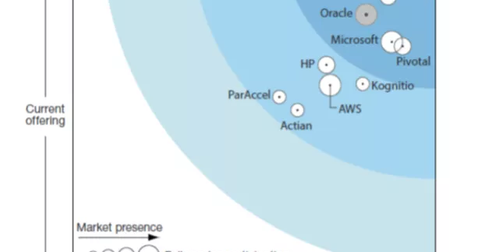 Teradata: A Market Leader in Analytics
By Adam Rogers

Updated
About Teradata
Teradata (TDC) is a US company that sells analytic data platforms, applications, and related services. It was founded in 1979 and its headquarters are in Ohio. Teradata's products are meant to consolidate data from various sources and make the data available for analysis. Teradata accounts for 0.02% of the SPDR S&P 500 ETF (SPY) and 0.01% of the iShares Russell 1000 Value ETF (IWD).
Article continues below advertisement
Market leader in analytics
Share repurchase program
On August 20, 2015, Teradata announced that its board of directors had authorized an additional $500 million in share purchases under the company's general open market share repurchase program. Teradata now has total share buyback authorization of $860 million, with $360 million remaining from current outstanding authorization. After the announcement of the buyback program, Teradata shares rose 1.9% to $30.20.
Article continues below advertisement
Mike Koehler, Chief Executive Officer of Teradata, said, "The additional $500 million authorized by Teradata's Board of Directors for stock repurchases reflects our belief that the actions we are taking to improve our results will be successful and generate enhanced value for our shareholders.  Further, this action illustrates our belief that Teradata's ability to generate cash from operations will be in excess of the capital needed to invest for the future growth of our business."
Koehler went on to say, "The key actions we are taking are focused on 1) broadening the market opportunity for our data warehouse business by creating more ways to deploy and purchase Teradata; 2) scaling and increasing margins year on year with our Big Data, Teradata Cloud and Marketing Applications businesses and 3) optimizing our cost structure."