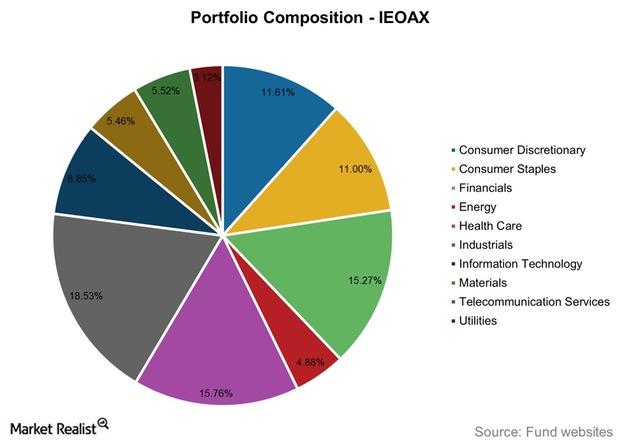 Must Know: The Ivy European Opportunities Fund: Class A (IEOAX)
By David Ashworth

Sep. 24 2015, Published 12:14 p.m. ET
Ivy European Opportunities Fund: Class A
The Ivy European Opportunities Fund: Class A (IEOAX) is offered by Ivy Funds. The fund seeks to grow capital by investing "at least 80% of its net assets in the equity securities of European companies." Although usually it would invest in large-cap European companies, it would not limit itself to that space if an opportunity presented itself in another market-cap space.
The fund management applies a combined top-down macro and bottom-up stock picking approach while constructing the fund's portfolio. It combines country analysis, industry dynamics, and research on individual stocks while making investment decisions. It determines the most attractive sectors by and geographies in Europe by applying top-down analysis.
Article continues below advertisement
Fast facts
The Ivy European Opportunities Fund was launched in May 1999 and as of August 2015, it was managing assets worth $232.7 million. Geographically, 28.0% of the fund's assets were invested into companies in the UK at the end of August 2015. Companies from France, Switzerland, Germany, and Italy round off the top five invested geographies.
The fund's net expense ratio is 1.70%. The management fee is 0.90% while the 12b-1 fee, which represents the distribution and/or service fee, is 0.25%. The minimum investment amount for this share class is $750. There is no minimum additional investment.
In terms of the number of holdings, the fund had 79 stocks in its portfolio as of August 2015. Shire plc (SHPG) was the fund's top holding as of August 2015, forming 2.1% of total assets. BAE Systems plc (BAESY), Roche Holding AG (RHHBY), Incyte Corporation (INCY), and Prudential plc (PUK) formed a combined 7.5% of the fund's portfolio and were among its top ten stock holdings.
Fund manager
Robert E. Nightingale, who is the senior vice president of Ivy Investment Management Company, is the manager of IEOAX. He has been managing the fund since October 2013.
We'll look at the fund's performance for August 2015 in the next article.