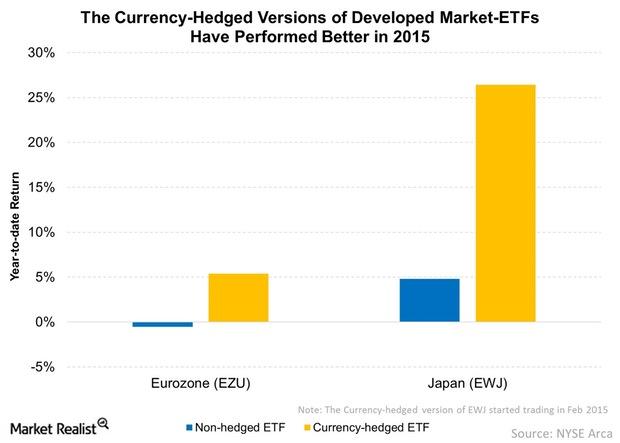 Where Can You Invest, Given the Strength of the Dollar?
By Russ Koesterich, CFA

Nov. 20 2020, Updated 2:41 p.m. ET
But further strength in the US dollar would likely be good for equity markets that traditionally outperform on their currency's weakness, such as Japan and the eurozone, as a stronger dollar will make their exports more competitive. Finally, the long-term strength in the dollar boosts the case for considering strategies that can help insulate an international equity portfolio from the impact of weak foreign currencies, such as currency hedged exchanged traded funds (or ETFs).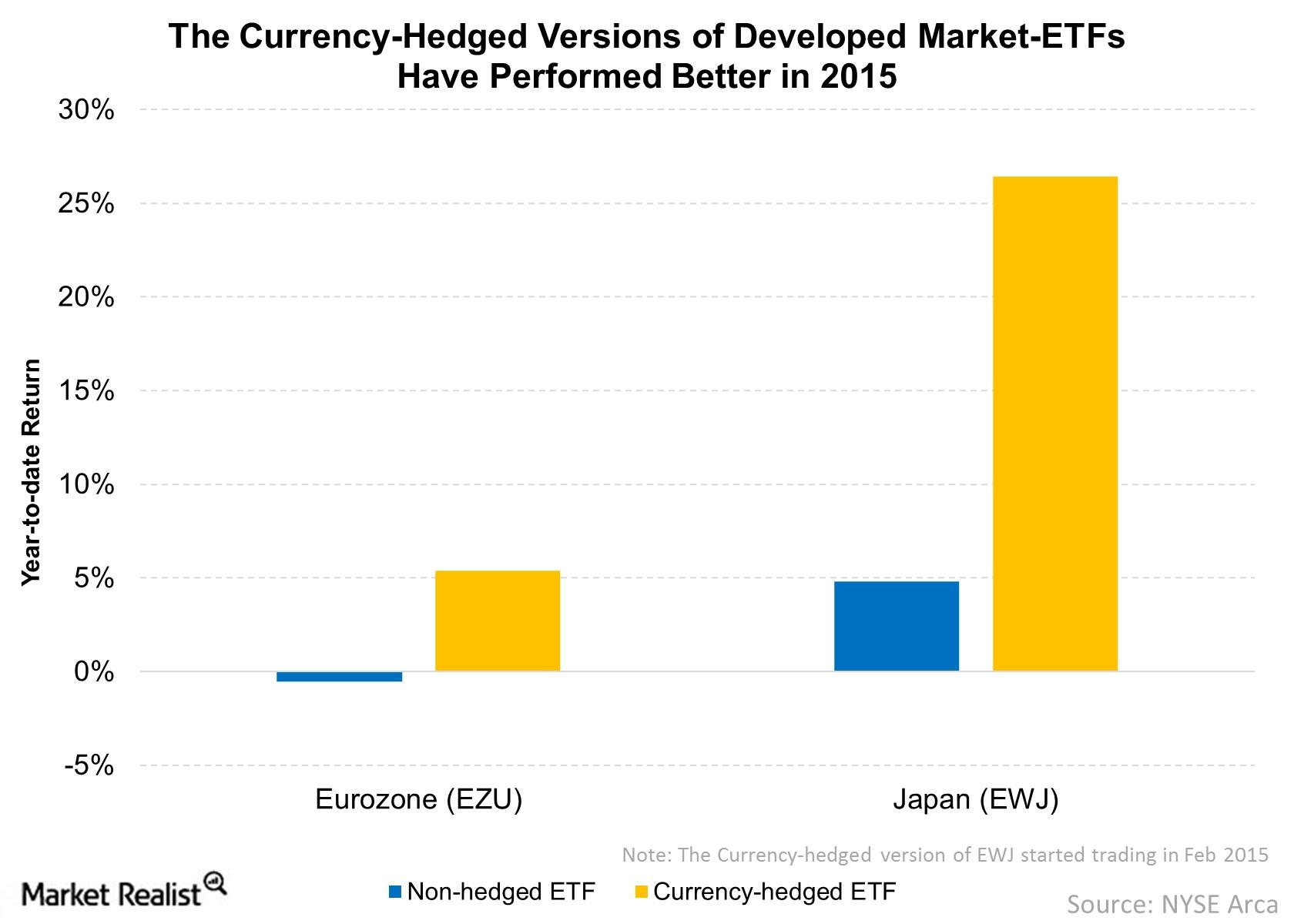 Article continues below advertisement
Market Realist – Where can you invest if the strength of the dollar is likely to continue?
As we said earlier in this series, the stronger dollar is going to hurt the performance of large-cap stocks (OEF) that have exposures abroad. Small-cap stocks (IWM) that have less exposure to exports and that are unattractive due to the stronger dollar, performed well so far. However, as interest rates head higher, small caps could underperform due to higher borrowing costs that squeeze their earnings.
Developed markets, especially Japan and Europe, look attractive compared to American ones. However, ETFs like the iShares MSCI EMU ETF (EZU) and the iShares MSCI Japan ETF (EWJ), which give you exposure to European and Japanese stocks, respectively, have given muted returns YTD. This is despite the fact that European and Japanese stock indices have performed well. This is because these ETFs also give you an anti-dollar exposure.
When the dollar is strengthening, it's a good idea to hedge your currency exposure. The currency-hedged siblings of these ETFs do just that. EZU has fallen by 0.5% YTD, while EWJ has returned only 4.8%. However, the iShares Currency Hedged MSCI EMU ETF (HEZU) has returned 5.4% YTD.
Meanwhile, the iShares Currency Hedged MSCI Japan ETF (HEWJ), which started trading only in February 2015, has returned an impressive 26.4% since.
 Read Some Overseas Markets May Prove More Resilient than the US for more on the same theme.