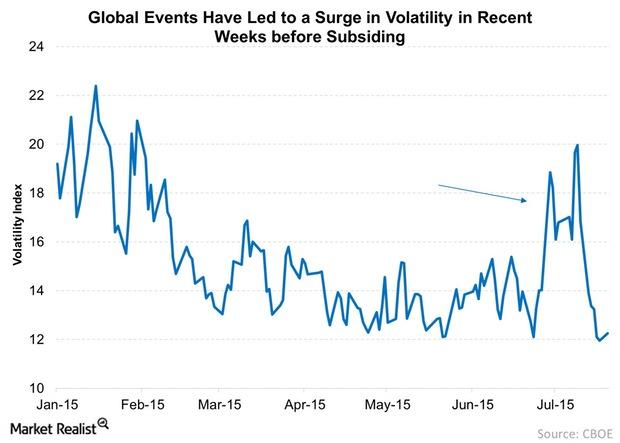 Prepare Your Portfolio: Is Volatility Here to Stay?
By Russ Koesterich, CFA

Jul. 21 2015, Published 4:06 p.m. ET
It's time to prepare your portfolio for the second half. To help you, Russ shares five to-dos.
After a relatively calm few months, market volatility is back. In recent weeks, stocks have swung between ups and downs, as investors have attempted to digest the latest news out of Greece, the recent bear market in China and the growing likelihood that the Federal Reserve (the Fed) will hold off on raising rates until after its September meeting.
Some of this shouldn't come as a surprise. At BlackRock, we have long been saying that the second half was likely to be characterized by more volatility, given increasing investor attention on the Fed's next move. We also have long viewed China's market as expensive. However, not everything has played to script, like some of the twists in Greece's debt crisis and the possible delay of a Fed rate hike.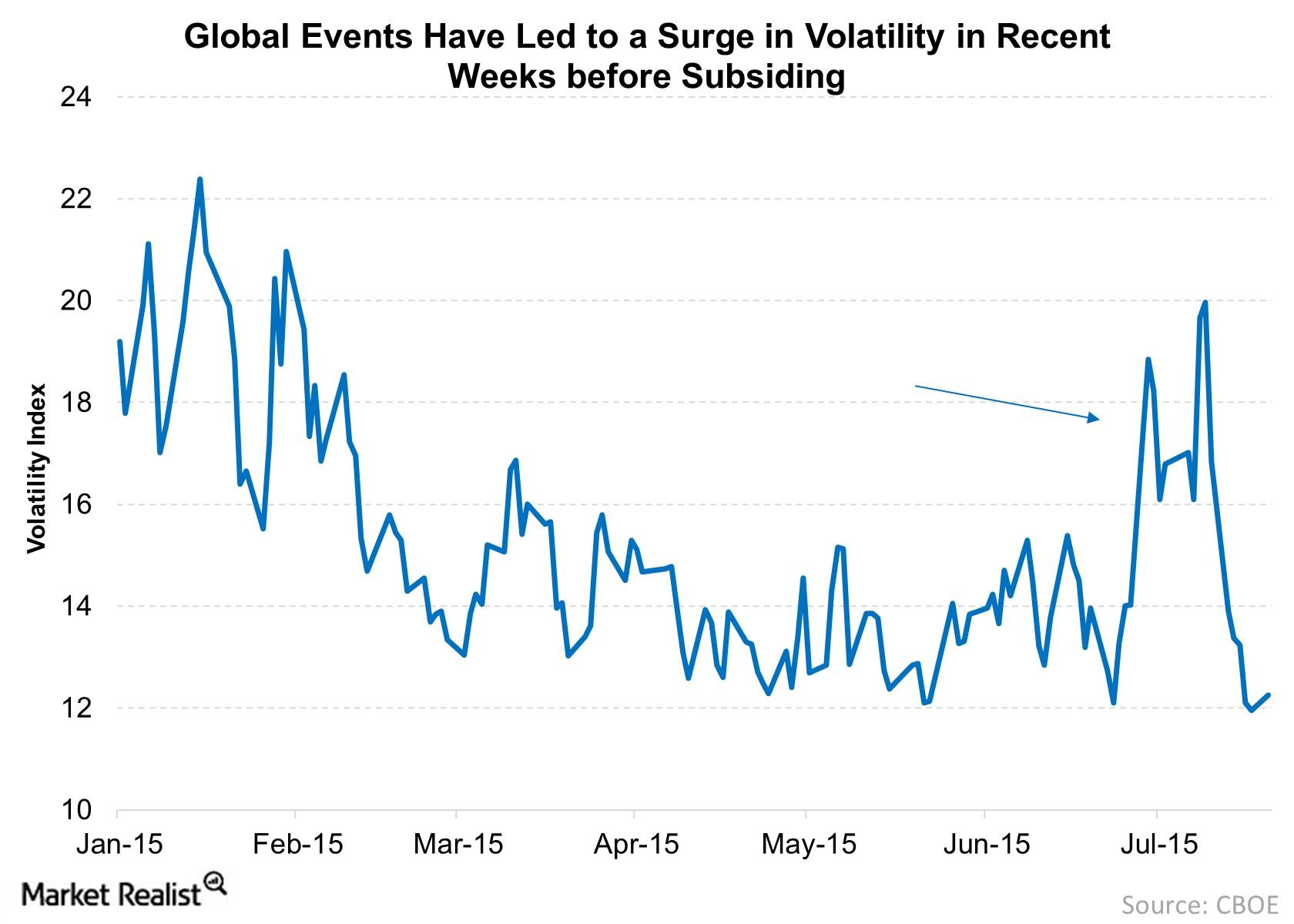 Article continues below advertisement
Market Realist – Is volatility here to stay?
The uncertainty in Greece (GREK) and the steep correction in Chinese stocks (FXI) led to a jump in volatility (VXX)(XIV) in US stocks (SPY).
Stocks have been very calm and range-bound over the past few months. However, markets were dragged up and down by the events in Greece, which led to higher volatility. This volatility coincided with the steep fall in Chinese stocks. which led to even more volatility.
However, over the last week, volatility has fallen by more than 39%, marking its second-largest decline ever due to the settlement in Greece and a bounce-back in Chinese stocks.
While the labor report was good overall, wage inflation was flat month-over-month. Wage inflation is one of the main data points that the Fed observes before it hikes the federal funds rate. The lack of wage inflation could mean that the Fed may delay its rate hike. This decision could keep volatility low in the coming months.