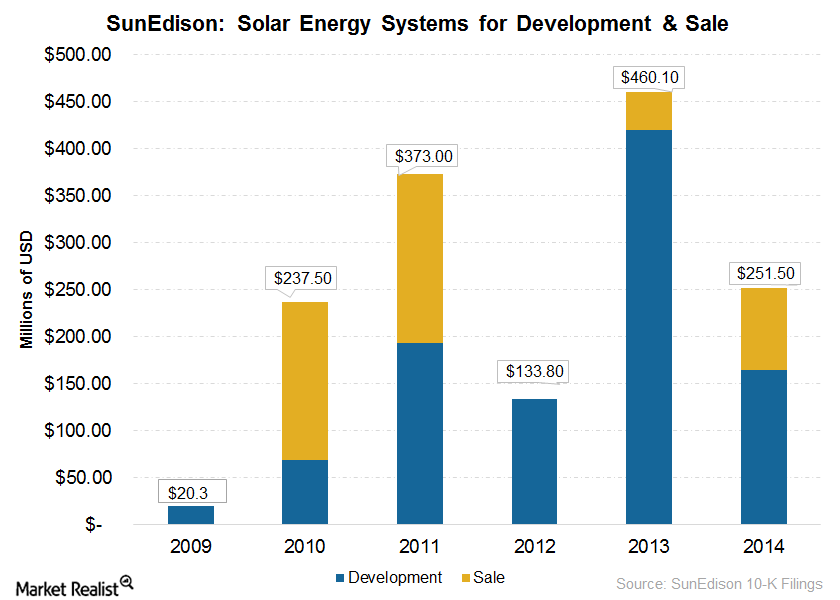 TerraForm Power: A Look at Pipeline and Profitability
By Saania Malik

Sep. 1 2020, Updated 11:40 a.m. ET
Asset pipeline
Since the inception of TerraForm , SunEdison has focused the drop-down of assets to its yieldco. SunEdison classifies its solar energy project assets as either for development and sale, or as property, plant, and equipment (PP&E).
Systems for development and sale are meant for third parties, whereas PP&E is meant to be owned and operated by the company. In addition to multiple acquisitions throughout 2014, TerraForm receives those assets classified as PP&E from the parent company.
Article continues below advertisement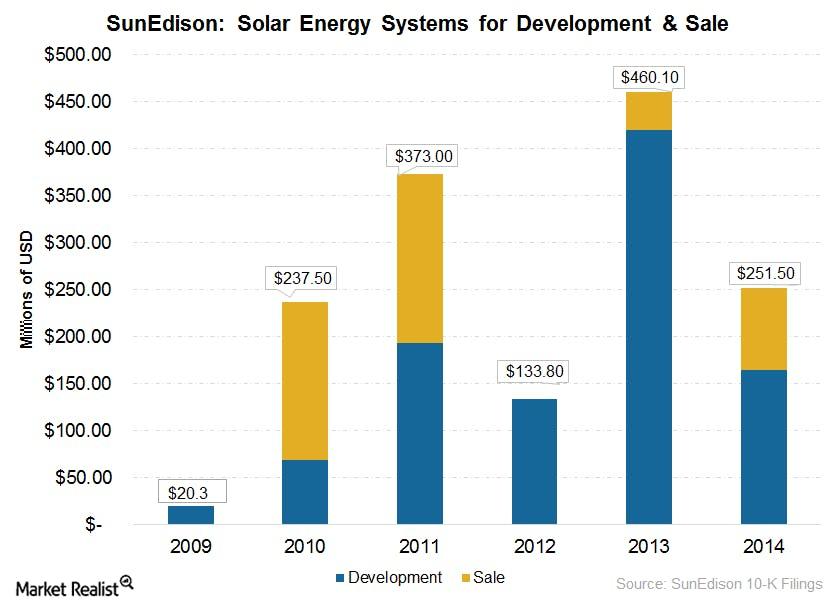 Solar power systems available for sale fluctuate over the years. Systems for sale are sold to third parties or dropped down to TerraForm, systems under development become ready for sale, while new systems under development also come into the pipeline. PP&E, on the other hand, has increased 126% year-over-year from $3,123 million in 2013 to $7,074 million in 2014.
Since its inception, megawatt hours sold by TerraForm increased significantly. These hours represent the volume of generated electricity, which increased 1100% year-over-year from 2013 to 2014.
Article continues below advertisement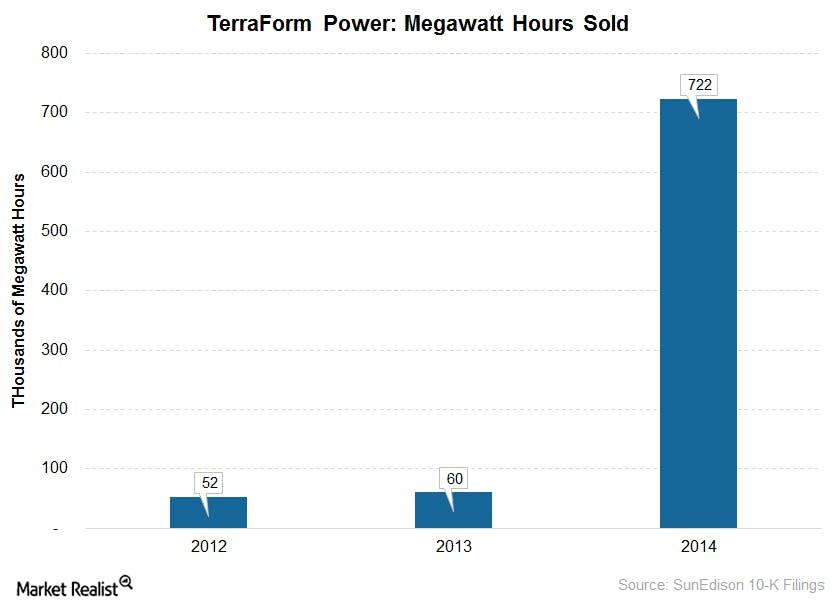 Contribution to top line and bottom line
The TerraForm segment went from accounting for 0.9% of total sales in 2013 to over 5% in 2014. This represents a nearly 620% year-over-year increase. To date, the segment also had a higher gross margin of ~50%.
Nonetheless, the segment operating margin was 29% in 2013 and 6% in 2014. The largest operating cost is marketing and administration expenses. In 2014, over 42% of segment sales were made up of marketing and administrative expenses.
Whereas in the Solar Energy segment and Semiconductor Materials segment, these expenses did not make up such a significant proportion of sales. In 2014, marketing and administrative only made up 27% of the Solar Energy segment sales and only 10% of the Semiconductor Materials segment sales.
Article continues below advertisement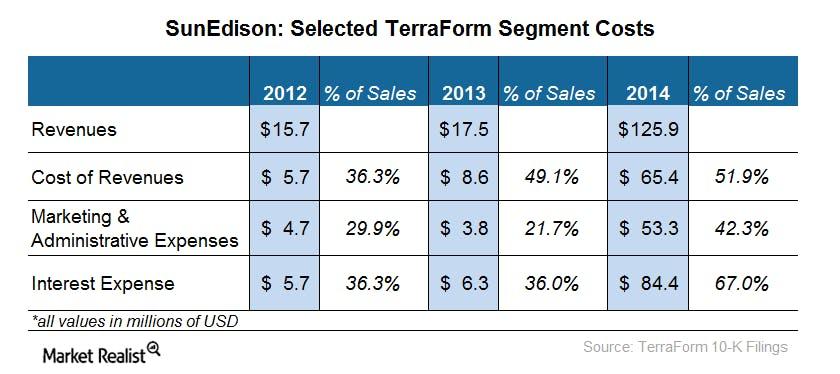 In 2012 and 2013, interest expense was $6.3 million, whereas in 2014 it increased to $84.4 million, accounting for 67% of segment sales. Interest expense for other segments makes up a much smaller percentage of sales (under 20%). This represents the highly levered projects acquired by TerraForm and may pose risk in terms of future cash flows from those projects. Margins after accounting for interest expense decreased to -7% in 2013 and -31% in 2014.
The segment's ability to control these costs in the future will be key to its profitability, as well as its contribution to overall firm profitability.