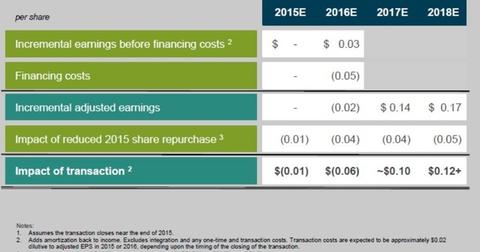 Why the Target Deal Is a Winner for CVS Health
By Phalguni Soni

Updated
Target deal is a strategic move for CVS Health
CVS Health (CVS) is the largest drug retailer in the US in terms of revenue and market cap. The company posted almost $139.4 billion in sales in 2014, much higher than its nearest rival Walgreens Boots Alliance (WBA), which reported revenue of $76.4 billion in the last fiscal year. CVS had ~21% market share of the US retail pharmacy market in 2014.
With the acquisition of Target's ~1,660-outlet pharmacy and clinics business, it will also become the largest retail pharmacy operator in the US in terms of locations, overtaking WBA. WBA reported 8,240 locations, compared with 7,998 for CVS and 4,566 for Rite Aid (RAD), as of their last respective quarters.
Article continues below advertisement
More importantly for CVS, which has operations in 47 states, the transaction affords it a foothold in key markets like Seattle, Salt Lake City, Portland, and Denver, where it doesn't have a presence yet. CVS management believes that Target's 1,660-pharmacy chain will also expand CVS' footprint in markets like Minneapolis, Milwaukee, and St. Louis, among others.
CVS' profitability as a drug retailer
Earnings impact
The acquisition of Target's (TGT) pharmacy and clinic business is estimated to boost CVS' top line by ~$4.2 billion.[1. Based on revenues earned by Target in fiscal 2014] The transaction is expected to add $0.03 in adjusted earnings per share (or EPS) in 2016, before transaction and financing costs and other adjustments. This assumes that the transaction closes by the end of 2015.
CVS forecasts an incremental upside of ~$0.10 in its consolidated adjusted earnings per share in 2017 and $0.12+ in 2018 resulting from the Target transaction.
We'll discuss the deal's implications for CVS' capital structure in the next article.