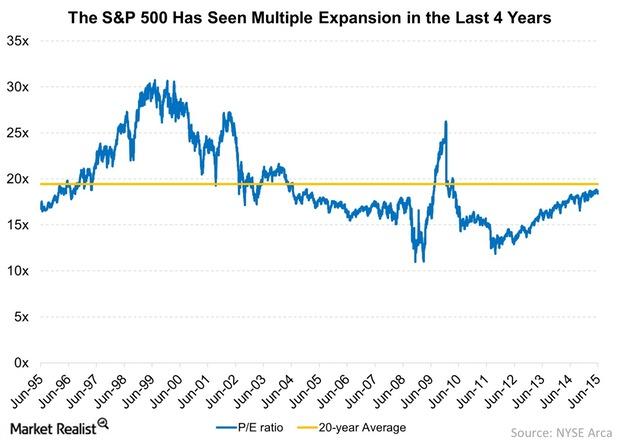 Stock Valuations Are Rich: Value Lies in Certain Sectors
By Russ Koesterich, CFA

Nov. 20 2020, Updated 11:31 a.m. ET
Most of last few years' stellar advance was powered by higher multiples. In other words, investors were willing to pay increasingly more for a $1 of earnings. The trailing price-to-earnings (or P/E) ratio on the S&P 500 rose from 14.2x in 2013, to 18.6x currently, a 31% increase. Based on P/E measurements, stocks are commanding the highest valuation since early 2010, when multiples were still high due to depressed earnings. Using a different metric, price-to-book, the S&P 500 is now trading at the highest multiple since before the financial crisis.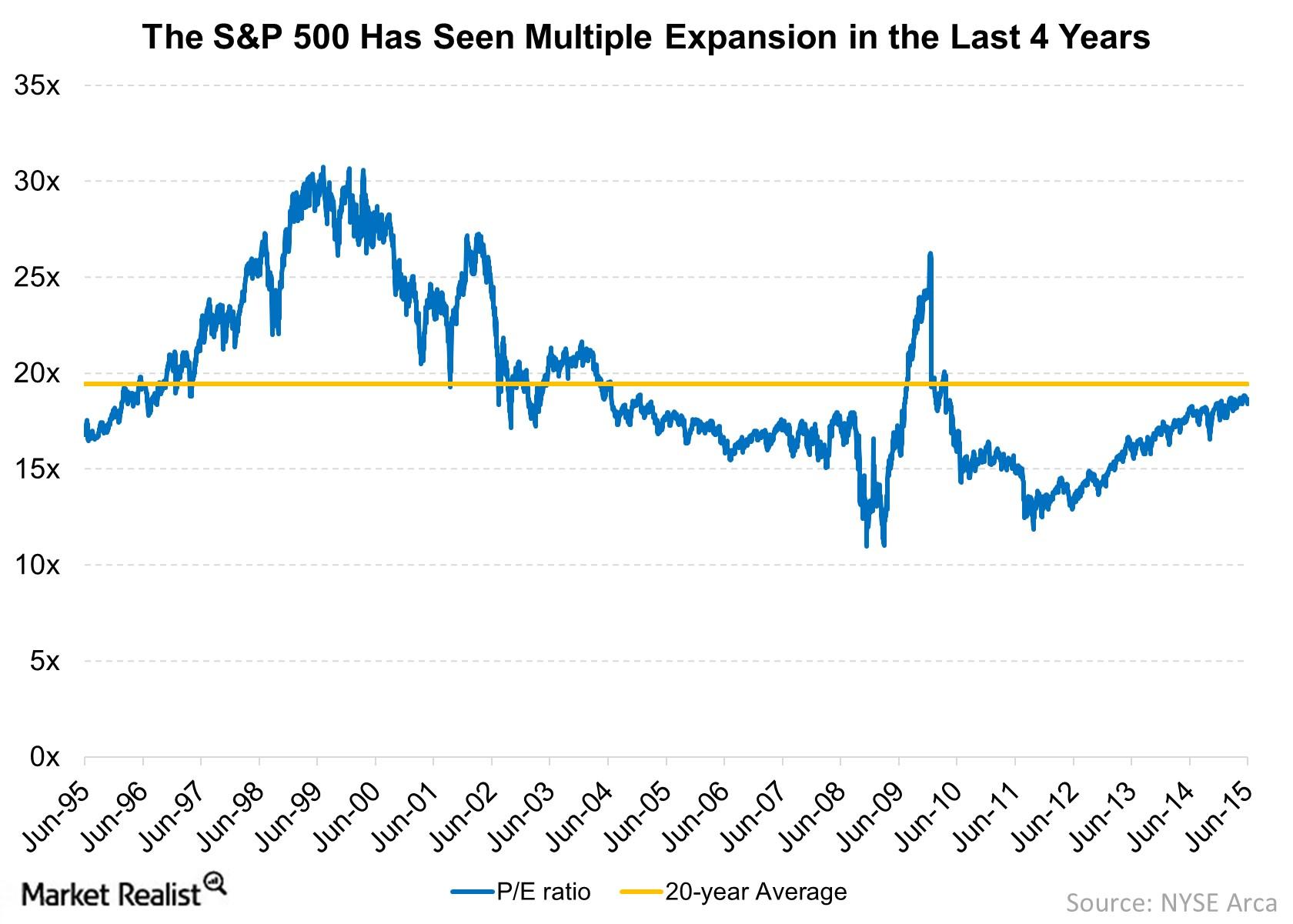 Article continues below advertisement
Market Realist – Stock valuations are rich. Don't abandon them though.
As we saw in the last part of this series, investors are ready to pay a premium to own shares. The graph above shows the PE (price-to-earnings) ratio for the S&P 500 Index (SPY) (VOO), along with the 20-year average.
Currently, the index is trading at 18.6x earnings. This is slightly below the 20-year average of 19.4x. It has been driven up by the crazy valuations during the tech bubble.
The PE ratio has been increasing steadily since 2011. This points to a steady rise in earnings expectations. It explains why investors are ready to pay more to buy the same amount of stocks. However, higher valuations alone wouldn't signal the end of the bull market.
Going forward, higher interest rates would be a headwind for the markets. Also, the stronger dollar—caused by higher interest rates—would negatively impact large-cap companies' (OEF) earnings.
Certain sectors look attractive though. Increasing interest rates would release the pressure on banks' (KRE) bottom line. Mature tech stocks (IYW) also look attractive. Stay away from sectors like utilities (IDU). They're sensitive to rising interest rates. In short, don't abandon stocks—just be selective.