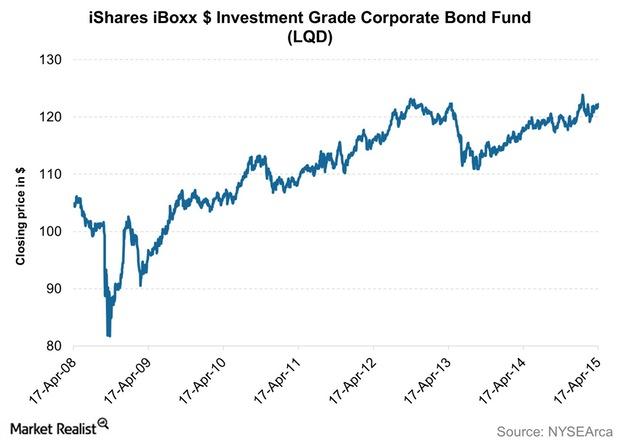 Retail, CPI Subdue High-Grade Bond Yields in the Week of April 17
By David Ashworth

Apr. 21 2015, Published 1:32 p.m. ET
Economic data moves bond yields
With June 2015 approaching—the month in which the first rate hike is expected—bond markets have been eyeing economic indicators to try to gauge their worthiness in infusing enough confidence in policymakers for a rate hike. With important releases like inflation and retail sales lined up, bond markets keenly awaited these reports last week.
While retail sales do not have a direct bearing on monetary policy, it does help in gauging the level of consumer spending and economic output. A strong economy gives policymakers more confidence in it sustaining that strength when interest rates rise.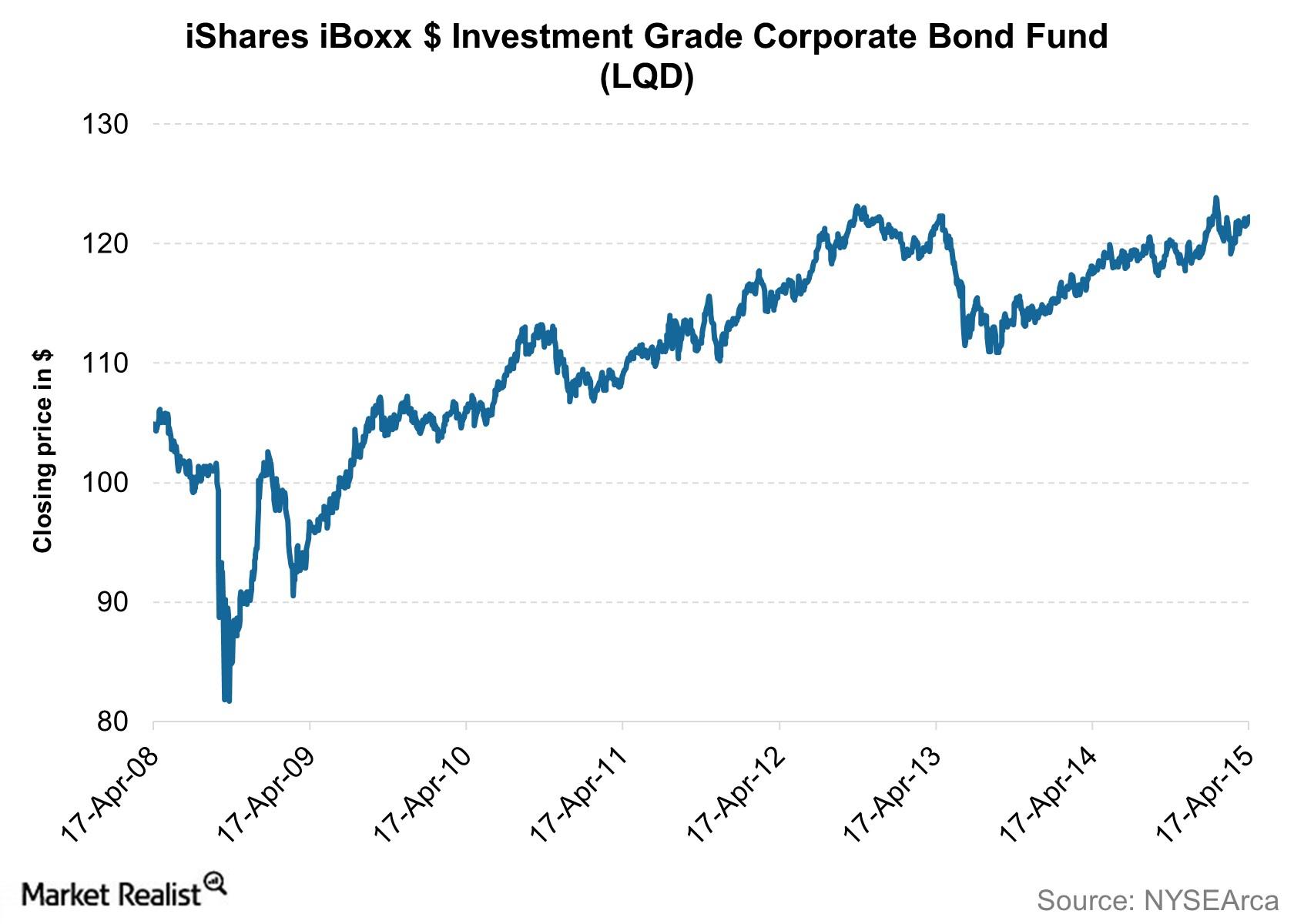 Article continues below advertisement
Retail sales
Retail sales rose 0.9% month-over-month in March 2015. However, most of the increase was due to a surge in auto sales. Excluding automobiles, gasoline, building materials, and food services, core retail sales rose only 0.3% in March. These sales are used to estimate consumer spending. A subdued rise like the one in March indicates that the consumer spending input in the calculation of GDP (gross domestic product) remained subdued as well.
Inflation, as measured by the CPI (consumer price index), rose by 0.2% month-over-month in March 2015, with the rise in the energy index contributing significantly to the rise in overall inflation.
Although the monthly change was positive, in the 12 months to March 2015, prices fell 0.1% on an unadjusted basis. This is a concern, as it may hinder policymakers from effecting a rate hike. The one comforting, yet not conclusive, aspect of the report was a rise in core inflation. The measure, which strips volatile food and energy items, rose by 0.2% month-over-month in March 2015 and 1.8% year-over-year.
Article continues below advertisement
Changes in inflation need to be closely monitored, as an uptick in the reading is crucial to a rate hike, which can potentially raise interest rates prevailing in the financial system. In turn, this can raise yields and depress prices, hurting investors in a variety of ETFs. ETFs that invest in US Treasuries of different maturities include the iShares Barclays 20+ Year Treasury Bond Fund (TLT), the iShares Barclays 7–10 Year Treasury Bond Fund (IEF), and the iShares Barclays 1–3 Year Treasury Bond Fund (SHY).
Yield movement
Corporate bond yields, as seen by the BofA Merrill Lynch US Corporate Master Effective Yield, fell through the week, ending at their lowest level since May 27, 2013.
ETFs like the iShares iBoxx $ Investment Grade Corporate Bond Fund (LQD) invest in investment-grade corporate debt issues. Debt issued by companies such as Verizon (VZ), Goldman Sachs (GS), and General Electric (GE) are among the major holdings of LQD.
In this series, we will take a detailed look at investment-grade corporate debt issuances for the week ending April 17. But first, let's see how yields on corporate bonds have fared in 2015 so far.