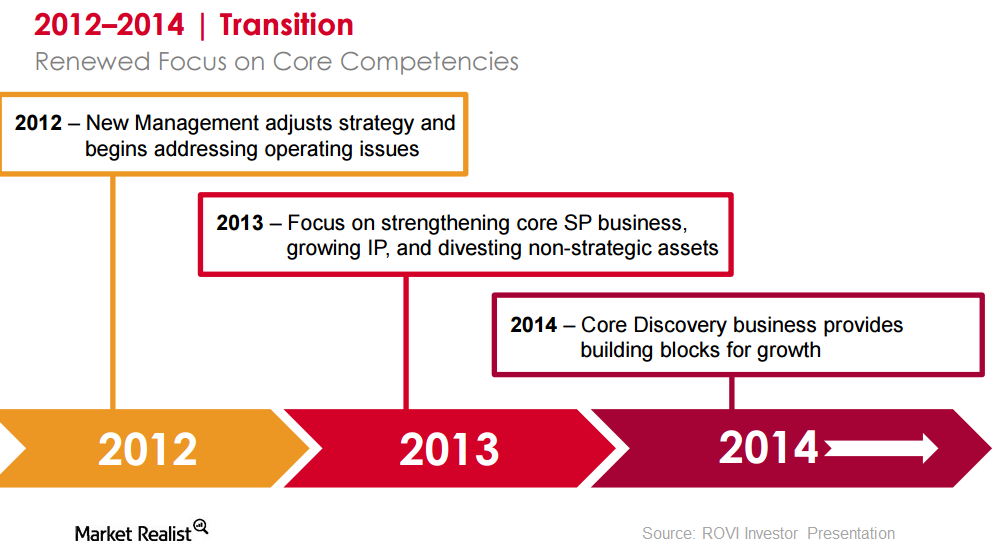 Glenn Welling's Fund Pressures Rovi's Board
By Santiago Solari

Apr. 6 2015, Updated 11:38 a.m. ET
Confrontation of Rovi Corp's board
In a letter dated March 12, 2015, Engaged Capital expressed concerns about the reluctance of Rovi Corporation's (ROVI) board of directors to engage meaningfully in the process of reconstituting the board. The hedge fund had originally believed that it would be able to reverse shareholder fortunes by adding in new directors with relevant subject matter expertise.
However, with no interest and continued procrastination on the part of Rovi's board, Engaged Capital decided to take the extreme measure of presenting its nominees to the company's shareholders. This occurred at the 2015 annual meeting. The fund took this action in an effort to remove Rovi's current board of directors. If Engaged Capital wins this proxy battle, it could see four candidates—including Glenn Welling, the fund's founder and chief investment officer—replace Rovi's existing directors.
According to Bloomberg News, Engaged Capital is also seeking to alter Rovi's cost structure and implement various strategic initiatives, including proposed annual spending of $150 million for the development of new businesses.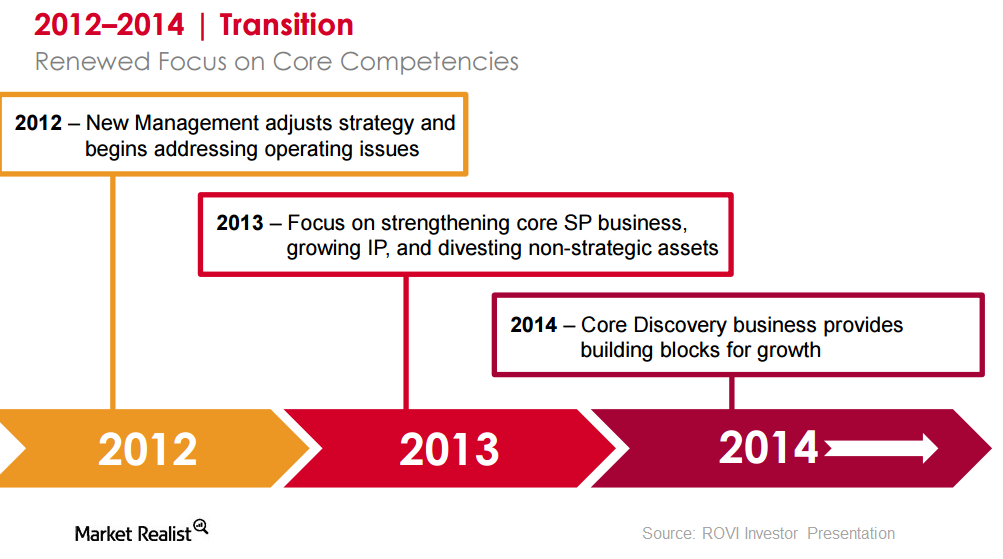 Article continues below advertisement
The other side of the story
Rovi responded to Engaged Capital's letter immediately, stating that the company was open to constructive interaction with all of its shareholders. The company also said that it was in the final stage of bringing in fresh faces to its board to broaden its industry expertise. Rovi accused Engaged Capital of not cooperating with it in the selection of candidates who fit Rovi's search criteria. The company also said that the activist fund's actions to take control of Rovi without paying a control premium were not in the best interests of shareholders.
On March 23, 2015, Rovi announced the appointment of Steven Lucas to its board. Lucas possessed analytics expertise that fit Rovi's selection profile. The appointment expands the board's size from six to seven directors.
Rovi makes up 0.13% of the SPDR S&P Mid Cap ETF (MDY). The company is also a component of the iShares North American Tech Software ETF (IGV), making up 0.48% of that fund. IGV's top positions in Salesforce.com (CRM), Oracle (ORCL), and Adobe Systems (ADBE) have weightings of 9.24%, 8.47%, and 8.36%, respectively.
In the next part of this series, we will take a look at Rovi's business profile.