The annualized return is probably about right
In the Life Time Fitness (LTM) merger, you're getting about a 5% annualized yield. That's probably a reasonable return in such a low interest–rate environment.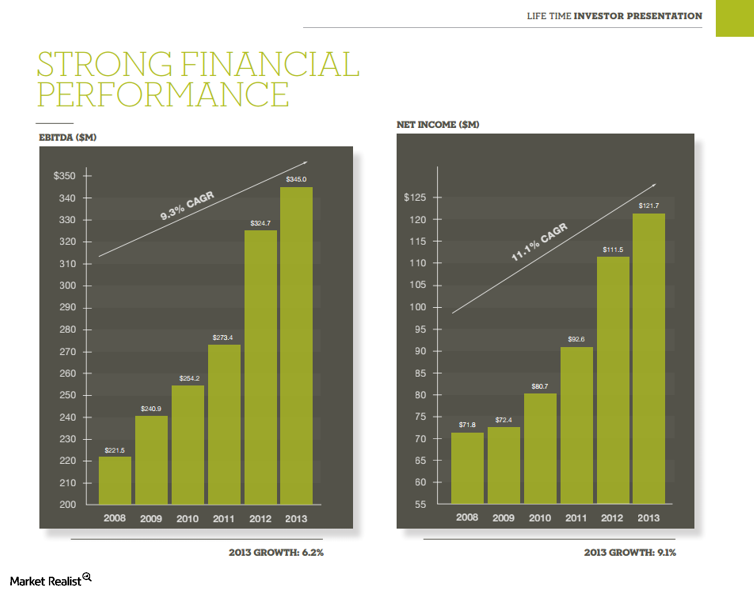 Article continues below advertisement
Be careful with private equity buyers
Private equity transactions often have attractive spreads, but that's because there is added risk. Private equity transactions rely on easy access to cheap financing to make them work. The private equity buyer will inject equity into the company, but they still have to find the funds to buy out the existing shareholders. That payout is almost always financed. If there is pain in the financial sector, these spreads will widen out, causing pain among arbitrageurs.
Beware of "subject to financing" transactions. While this deal has committed financing, some private equity deals don't. If the deal is subject to financing, that means the money might not be there to buy out the shareholders once the deal is set to close. In any sort of financial market hiccup, these are the first deals thrown overboard.
Watch also for "reverse termination" fees. Private equity buyers will often put these in merger agreements, where the buyer can pay a fee and walk away from the transaction. In this case you haven't sold your stock—you have sold a call on your stock. If the markets hiccup, buyers will pay the reverse termination fee and walk away.
This transaction doesn't have any of these provisions. That said, private equity deals always carry more risk than commercial transactions. Consider financial buyers to have an extra layer of risk that strategic buyers don't have.
Merger arbitrage resources
Other important merger spreads include the deal between Salix Pharmaceuticals (SLXP) and Valeant Pharmaceuticals (VRX) or the merger between Pharmacyclics (PCYC) and AbbVie (ABBV). For a primer on risk arbitrage investing, read Merger arbitrage must-knows: A key guide for investors.
Investors who are interested in trading in the consumer discretionary sector should look at the Consumer Discretionary Select Sector SPDR Fund (XLY) or the iShares Global Consumer Discretionary ETF (RXI).