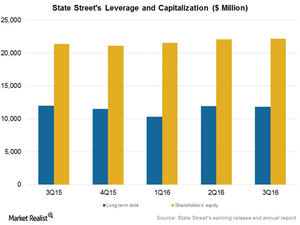 How search advertising helps companies promote business online
By Patricia Garner

Updated
Search advertising
In the previous article, we discussed the size of the global advertising market and how much advertisers spend on Internet advertising versus traditional advertising methods. In this part, we'll discuss search advertising in particular. Search advertising is a type of Internet advertising that involves getting traffic from and increasing visibility in search engine results pages (or SERPs) through optimization, or unpaid efforts, and advertising, or paid efforts.
Search advertising includes search engine optimization, or earning traffic through unpaid organic search or free listings, and pay per clicks, or buying traffic through paid search listings. Organic search results are the free listings on search result pages that appear for relevant search terms.
According to research firm Forrester, during the next five years, paid searches will top $45 billion by 2019. Google in its quarterly earnings report stated that it witnessed a 17% increase in its ad revenue in 3Q14 driven by a double digit growth in its click volumes, despite declining ad prices.
Article continues below advertisement
Advertisers are spending billions on paid searches
Search ads are easy to target, track, and measure, which makes them extraordinarily profitable for marketers. PPC ads are popular with advertisers because they increase brand awareness and they are easy to track. Thus, search advertising has grown from a $3.8 billion to a $25.4 billion industry in about a decade, according to a report from eMarketer.
According to Comscore and as the above graph shows, Yahoo (YHOO) is losing its share of net US search ad revenue as Google (GOOG)(GOOGL) and Microsoft (MSFT) win more of the market. Microsoft's search advertising revenue has been increasing primarily due to growth in Microsoft's search engine Bing, higher revenue per search, and search volume. Google still owns a 67% share of the search market.
Read more about why Google's search advertising business is profitable. AOL (AOL) saw a drop in its search ad revenue to 1.2%, while its programmatic advertising platform became a key growth driver for revenue.