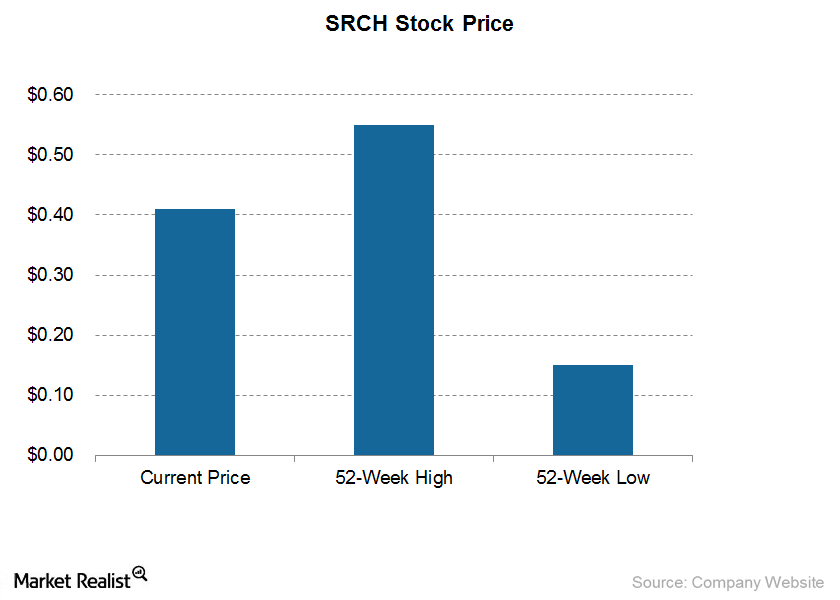 Luxor Capital files 13D for Searchlight Minerals
By Adam Rogers

Feb. 4 2015, Updated 9:05 a.m. ET
Searchlight Minerals position
Luxor Capital Group increased its stake in Searchlight Minerals Corp. (SRCH), according to the fund's latest 13D filings. The fund added more than 29,884,107 shares owned by the company and an additional 1,017,210 shares of common stock beneficially owned by a separately managed account. This represents 20.8% of all the outstanding shares of common stock.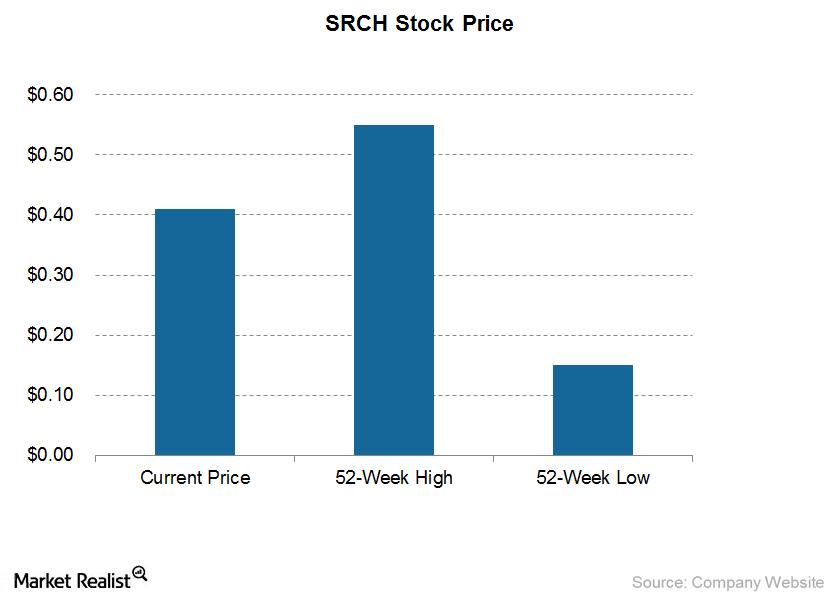 Article continues below advertisement
Overview of Searchlight Minerals
Searchlight Minerals Corp. acquires and explores mineral properties. The company has interests in two mineral projects:
The Clarkdale Slag Project is in Clarkdale, Arizona. This reclamation project is seeking to recover base metals from the reprocessing of slag produced by the smelting of copper ore. The copper ore comes from the United Verde mine in Jerome, Arizona.
The Searchlight Gold Project engages in metal exploration on mining claims near Searchlight, Nevada.
The company's market capitalization is $31 million.
Luxor Capital's amended 13D
As stated above, Luxor Capital Group increased its position in SRCH and now owns over 20% of SRCH's outstanding shares. Luxor Capital did not buy the securities in an open-market transaction. Instead, the fund obtained them in lieu of cash in relation to the semi-annual interest payment on SRCH's secured convertible promissory notes. Luxor holds these shares indirectly through several affiliates:
Onshore Fund
Spectrum Onshore Fund
Wavefront Fund
Offshore Master Fund
Spectrum Offshore Master Fund
Combined, these affiliates' shares represent 20.1% of all the outstanding common stock.
Luxor Capital Group, Luxor Management, and Christian Leone share the power to vote on, direct the vote on, dispose, or direct the disposition of the 1,017,210 shares of common stock held in the separately managed account.
Luxor Capital's other 3Q14 positions
Luxor Capital's new positions in 3Q14 included IAC/InterActiveCorp (IACI), Cheniere Energy Inc. (LNG), and Workday Inc. (WDAY). The fund sold its stakes in Melco Crown Entertainment (MPEL), Yahoo! Inc. (YHOO), and Apple Inc. (APPL). Luxor Capital increased its positions in 21st Century Fox (FOX) and Conn's Inc. (CONN), while it decreased its positions in AMC Networks (AMCX) and RCS Capital Corp. (RCAP).