Will Halcon Resources' strategies pay off?
By Alex Chamberlin

Aug. 18 2020, Updated 5:19 a.m. ET
Lower per unit costs
We have discussed Halcon Resources' (HK) year-to-date returns in the previous section of this series. Despite HK's underperformance relative to the market, HK has done better than some of its industry peers like SandRidge Energy (SD), Newfield Exploration Co. (NFX), and EXCO Resources Inc. (XCO) as a result of its focus on reducing costs and hedging commodity prices. Some of these companies are components of the SPDR S&P Oil & Gas Exploration & Production ETF (XOP).
Article continues below advertisement
Halcon Resources (HK) has decreased its lease operating costs, its primary cost component, over the past three years. From 2011 to 2013, its lease operating expense (or LOE) per barrel of oil equivalent has decreased 42% to $11.4 per unit from ~$20 per unit. By 3Q14, LOE had fallen another 25% to $8.60 per unit.
The company has a strategy of pursuing long-term contracts that allow it to maintain flexible development plans and avoid short-term obligations to drill wells. It also employs various advanced measures to enhance initial well production rates and rate of return on invested capital.
HK also plans to increase drilling efficiencies while lowering well costs through the use of pad drilling after it receives a sufficient number of drilling permits. However, as an investor, you should also watch out for HK's workover costs and gathering expenses, which have increased on a per unit basis YTD 2014 from the 2013 level.
Effective hedging from commodity price fluctuation
HK implemented a hedging strategy to protect from future movements or volatility in commodity prices that affect its profitability. HK primarily employs strategies like collar and swaps.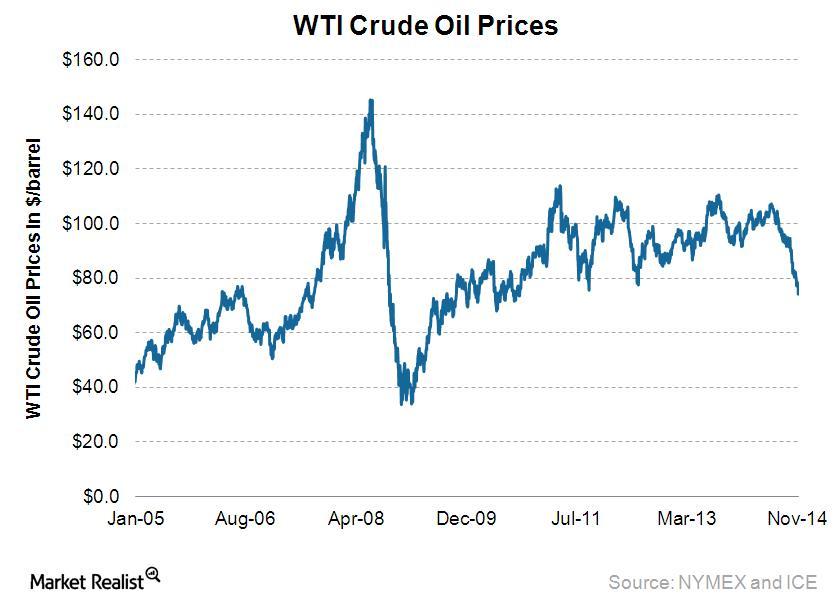 About 80% of HK's expected production is hedged (sold at future dates at a fixed price) until 2016. For 4Q14, it had 32,000 barrels of oil equivalent per day (boe/d) hedged. For 2015, it has 34.25 thousand boe/d of oil and gas hedged, while for 2016, it has 16.83 thousand boe/d hedged.
For 4Q14, its crude oil is hedged at a weighted average price of $89.26 per barrel. For 2015, oil is hedged at $87.29 per barrel, while for 2016 crude oil is hedged at $89.33 per barrel on average.
The effectiveness of HK's hedging will be truly tested given the onslaught of the recent oil price slump. Upstream companies typically find it difficult to maintain revenue and profit margin when oil price falls.