As monetary stimulus ends in the US, it begins in China
By Surbhi Jain

Aug. 18 2020, Updated 4:43 a.m. ET
End of monetary stimulus in the West
"Monetary stimulus," "quantitative easing," "a zero bound interest rate," "asset purchases…" Over the last few years, these are some of the terms that we've heard quite frequently from Wall Street. Now, we're hearing terms like these from the capital markets of the world's second-largest economy, China.
As monetary stimulus measures in the form of QE (quantitative easing) end in the US on the back of a recovering economy, China begins its monetary stimulus measures to boost growth and avoid deflation.
In the US, the FOMC (Federal Open Market Committee) decided to end its asset purchase program at its October meeting. The decision was based on substantial improvements in macroeconomic variables and the outlook for the labor market since the program began.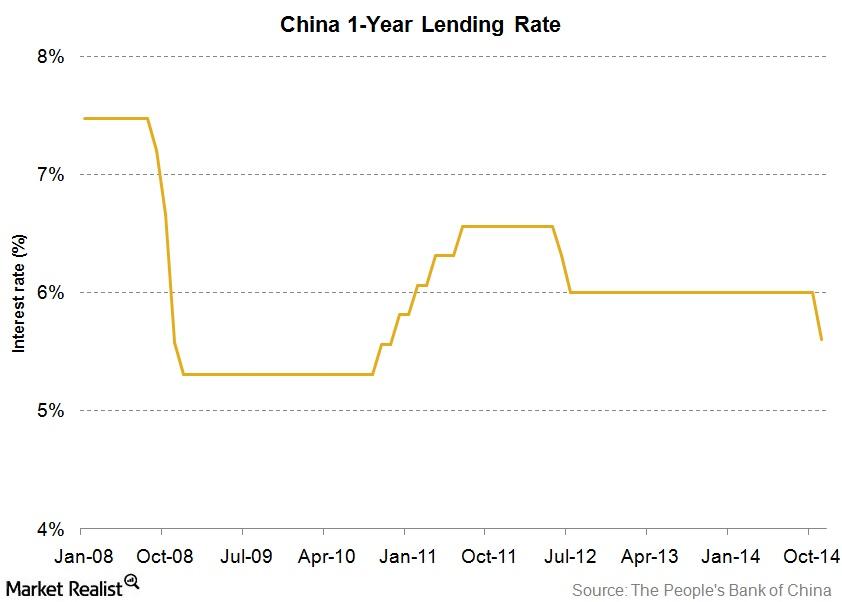 Through September 2012, the US has recovered from its recessionary abyss quite well.
Article continues below advertisement
Exchange-traded funds like the SPDR S&P 500 ETF (SPY), the iShares S&P 500 Index ETF (IVV), the iShares S&P 100 Index ETF (OEF), the Vanguard Total Stock Market ETF (VTI), and the SPDR Dow Jones Industrial Average ETF (DIA) track broad market performance in the US These ETFs had declined to quite an extent. But they've recently surged to record highs on buoyant economic activity and revived investor confidence in the US economy.
Even bond market ETFs like the iShares Barclays Aggregate Bond Fund (AGG) and the Vanguard Total Bond Market ETF (BND) have gained as conservative investors turn to bonds in the face of market volatility.
The beginning of monetary stimulus in the East
Quite contrary to the Chinese government's restrictive monetary policy model, China recently took its first step towards loosening its monetary policy and giving its slowing economy some much-needed stimulus.
On Friday, November 21, the People's Bank of China cut the one-year lending rate from 6% by 40 basis points to 5.6%. It cut the one-year deposit rate from 3% by 25 basis points to 2.75%. The move was an attempt to refuel the economy. Over recent years, there have been clear signs of China losing its growth momentum. Find out more in the next part of this series.