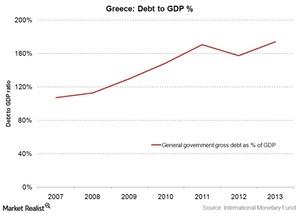 Greece Prime Minister's market-moving decision
By Surbhi Jain

Dec. 19 2014, Updated 11:22 a.m. ET
A question of political stability in Greece
On December 9, Greece's Prime Minister Antonis Samaras took a sudden and market-moving decision to move up the presidential vote by a month and a half. Samaras's decision impacted the Greece tracking FTSE Greece 20 ETF (GREK), which lost 207 basis points or 12% between December 8 and 9, 2014.
The impact of the decision was also felt by ETFs investing in Europe, at large, such as the Vanguard FTSE Europe ETF (VGK), the iShares MSCI EMU Index Fund (EZU), the SPDR DJ EURO STOXX 50 ETF (FEZ), and the iShares S&P Europe 350 Index Fund (IEV). Samaras stated that the move was intended to restore political stability.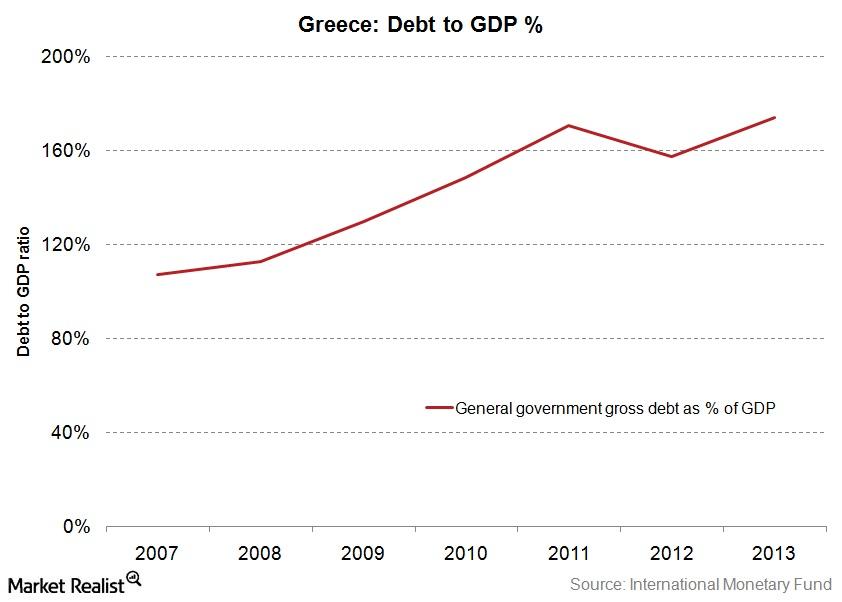 Article continues below advertisement
According to Samaras, Greece's political stability was being damaged by continual demands for an early general election from the far-left Syriza party. In an attempt to end the political uncertainty, the ruling coalition party in Greece announced a snap presidential election to be held, starting December 17. By December 29, Greece's Parliament will decide whether it wants to elect a new president or the center-right New Democracy party's presidential candidate.The vote to select the next president is coming two months ahead of schedule in Greece.
To some, the move was backed by the ruling government's feeling that it has a better chance of securing support for their candidate now for the upcoming general elections, while the bailout negotiations with the troika are on.
What are the stakes?
Prime Minister Antonis Samaras of the ruling New Democracy party hopes to garner enough support for his presidential candidate, Stavros Dimas, in the snap elections. In Greece, the presidential candidate is required to win three-fifths majority after a three-round vote in Parliament. When voting begins on December 17, Samaras would need 200 votes to succeed. In the final vote on December 29, this threshold would drop to 180 votes.
If Dimas fails to garner enough support in the snap elections, Alexis Tsipras of the far-left Syriza party would stand to win the subsequent general elections that would be called early in such a scenario. The continuance of the New Democracy party's ruling status is largely dependent on the snap election results, scheduled to be announced on December 29.
Read on to explore the chances for a change in Greece's government.