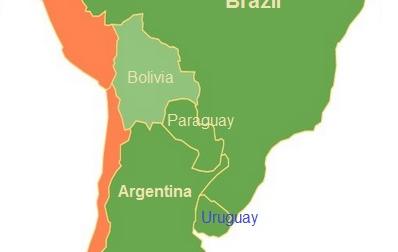 Must-know: 3 challenges facing present-day Brazil
By Surbhi Jain

Updated
Challenges facing present-day Brazil
Currently, Brazil has three key challenges:
Mercosur
Diversification from commodity exports
China
Brazil's industrial base 
Mercosur is a sub-regional trading bloc. It includes Argentina, Brazil, Paraguay, Uruguay, and Venezuela. It promotes trade and the movement of goods, people, and currency within the region. Mercosur, as a customs union, is part of a continuing process of South American integration connected to the Union of South American Nations.
Article continues below advertisement
Usually, a trade network is set up to remove trade barriers and foster competitiveness. However, in endorsing Mercosur, the Worker's Party wants to consolidate Brazil's influence in South America and the Caribbean—even if this means leaving aside other global trade options. Besides, a significant part of Brazil's manufacturing lobby wants to keep control of its domestic market and limit foreign competition.
As a result, Brazil's industrial sector has been sheltered from foreign competition. Although this may have started as a protectionist measure for manufacturers in Brazil, it ended up making Brazil's industrial base one of the least competitive in the world.
For example, Brazil became the third largest automobile producer last year—after China and the U.S. However, its auto industry became less competitive due to high taxes and input costs.
Diversification from commodity exports
Brazil's economy has mainly been driven by commodity exports. Oil giant Petroleo Brasileiro SA Petrobras (PBR) and the mining firm Vale SA (VALE) gained by riding the commodity boom wave in Brazil.
The iShares MSCI Brazil Capped ETF (EWZ) is majorly invested in these companies. Other companies—like Ambev SA (ABEV) and Itau Unibanco Holding SA (ITUB)—have seen better days during the commodity boom in Brazil
In the past, Brazil's large commodity reserves and China's insatiable demand for iron ore and other industrial commodities helped boost Brazil's gross domestic product (or GDP). However, with declining demand from a slowing China, Brazil may need to diversify its export portfolio in order to maintain growth.
The next part of the series, we'll discuss why Brazil needs to diversify away from its economic growth model. The growth model is driven by commodity exports.