Why fixed income noise means 3 potential investment opportunities
By Rick Rieder

Nov. 26 2019, Updated 5:13 p.m. ET
Given all of the noise in the fixed income market over the last week, however, you may be wondering what my interpretation of this latest report means for your bond portfolio. I see three potential investment opportunities.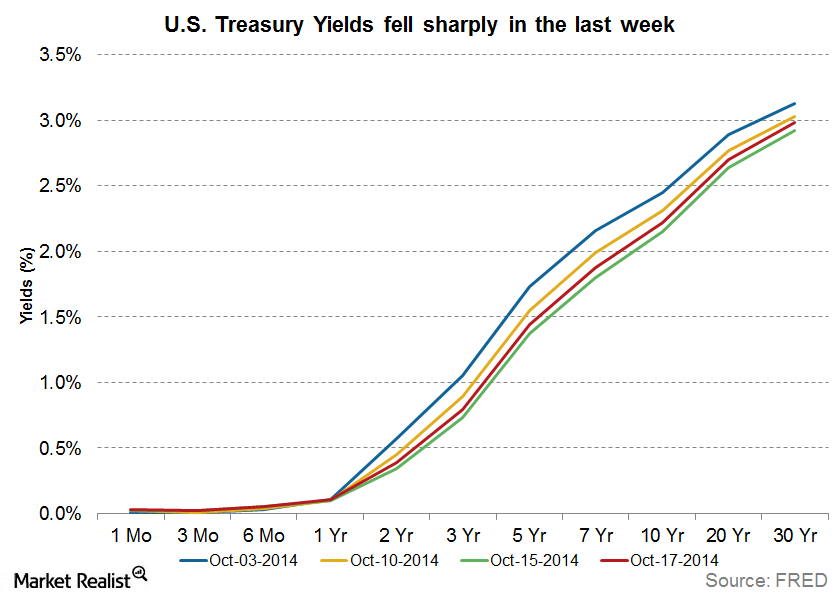 Market Realist – The bond market contained a lot of noise in the week ended October 17, 2014. U.S. Treasury prices rallied due to the weak U.S. retail sales report and concerns about a recession in Europe, causing a fall in yields. U.S. ten-year Treasuries even fell below the 2% mark briefly on Wednesday, September 15, 2014.
Article continues below advertisement
The graph above shows how yields fell over the last few weeks. Short-term Treasuries with maturities of three years (SHY) declined from 1.05% on October 3, 2014, to 0.73% on October 15, 2014. Ten-year Treasuries (IEF) experienced a sharp fall from 2.45% on October 3, 2014, to 2.15% on October 15, 2014. Thirty-year Treasury yields (TLT) also fell, from 3.13% to 2.92%, during that period.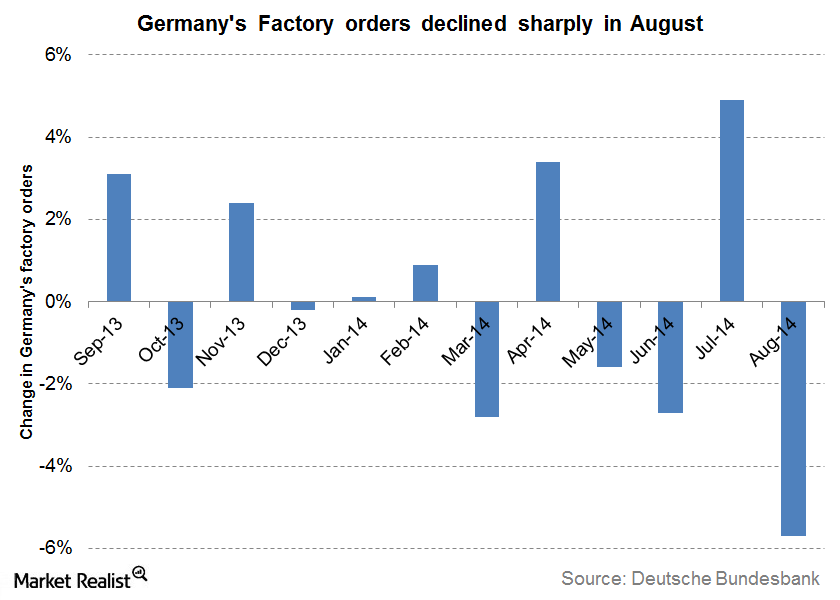 Market Realist – You could attribute the falling yields to the slowing inflation in the Eurozone (EZU) and continued weak growth of Germany, Europe's largest economy. According to data from Eurostat, annual inflation in the Eurozone dropped to a meager 0.3% in September—the lowest in five years.
Germany has been struggling with weak manufacturing reports and declining investor confidence. The above graph shows the change in factory orders for Germany (EWG) in the past year. German factory orders dropped 5.7% in August 2014 over the past month. This is the biggest fall since 2009.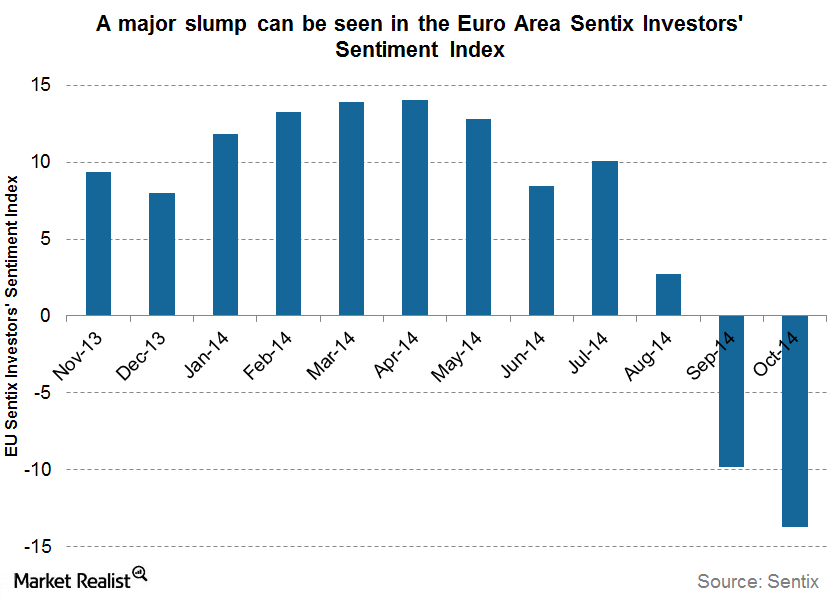 Market Realist – The graph above shows the Eurozone sentiment index estimated by Sentix to gauge investor confidence in the Eurozone economy. The sentiment index is at -13.9 for October.
As the Ukraine-Russia (RSX) conflict continues to worsen and the slowdowns in various parts of the world continues, U.S. bond yields might fall further.
Read on to the next part of this series to see how you can position your bonds portfolio in the current context.