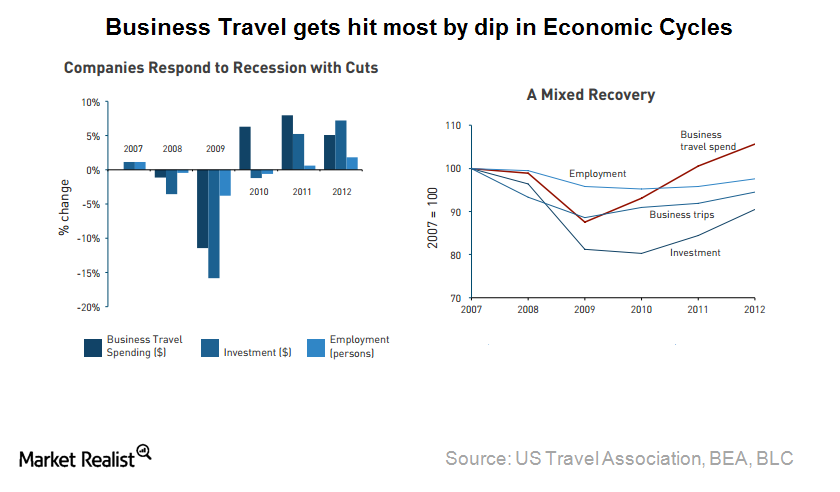 Why Concur expects to boost its business by being part of SAP
By Anne Shields

Dec. 4 2020, Updated 10:53 a.m. ET
Concur's financials
Concur Technologies expects annual revenues of $691 million in fiscal year 2014. The year ends in September. According to Bloomberg, the expected annual revenue in fiscal year 2014 is almost double the revenue reported in 2011. It holds ~$800 million in cash and equivalents on its balance sheet. Concur posted a $24.4 million loss on its $546 million revenue in fiscal year 2013.
Concur has room to expand
Article continues below advertisement
In June 2012, Concur got a 15-year contract to supply travel and expense software to multiple federal agencies. SAP (SAP) has an existing relationship with federal agencies. Concur is known for its business software. Concur and SAP will be able to expand their relationship across the globe. They will expand to other governments and agencies. Concur wants to be an important part of a large enterprise. This would give Concur recognition. It would also give Concur more money to expand its offerings in the cloud business.
If the SAP-Concur acquisition is able to generate synergies, it will benefit exchange-traded funds (or ETFs) like the iShares MSCI ACWI ex U.S. Information Technology ETF (AXIT), and the ISE Cloud Computing Index Fund (SKYY). These ETFs have significant exposure to SAP.

Travel space is vulnerable to economic cycles
Travel spending is highly sensitive to business cycle fluctuations. Before the economic slowdown in 2008, businesses made drastic spending cuts. This impacted the labor market, investment, and business travel. The situation accelerated in 2009 when business travel spending fell ~11%. Corporate investment contracted another ~16%. In 2010, a slight economic recovery increased business travel.
Concur explored potential buyers before deal 
Concur Technologies pursued other leading players in the software market before it was acquired by SAP. It pursued other players because of the vulnerabilities in the travel space. Concur Technologies approached Oracle (ORCL) and Microsoft (MSFT) for a potential takeover. In June 2014, Oracle bought Micros Systems. Micros Systems makes hotel and restaurant software. Oracle acquired it for $4.6 billion.
According to Credit Suisse, the buyout gives Concur access to more international markets. Currently, Concur's penetration in the international markets is low. Under SAP's wing, Concur will be able to expand its presence globally.
Visit Market Realist's Enterprise Software page to learn more.