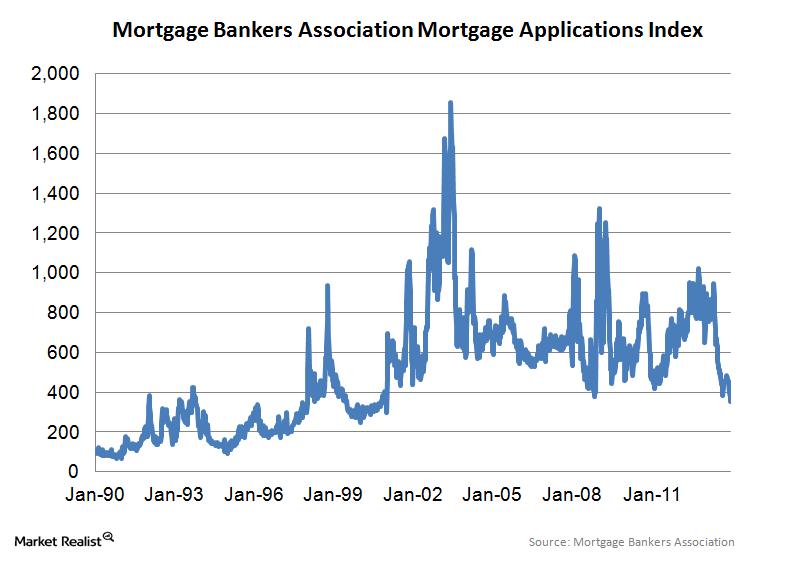 Good credit conditions help commercial REITs like Boston Properties
By Brent Nyitray, CFA, MBA

Dec. 4 2020, Updated 10:53 a.m. ET
Review of the financial situation
Overall, the financial situation didn't change materially between the March and April FOMC meetings. The Fed gets very granular data on Treasury trading, which it gets from primary dealers through its Desk Survey. Primary dealers trade Treasuries in the primary market, which means they trade directly with the Fed. This is a lucrative business.
The Fed addressed the stress in emerging markets, noting, "Increasing tensions between Ukraine and Russia, as well as the lowering of Russia's sovereign debt rating by Standard & Poor's, contributed to a rise in Russia's 10-year sovereign bond yield and a sharp decline in its main equity index. Outside of that region, however, these building tensions left little imprint on global financial markets."
Article continues below advertisement
The Fed noted that credit in the corporate sector remained strong, commenting, "Credit flows to nonfinancial corporations remained robust, on balance, notwithstanding subdued bond issuance in April that was attributed to typical constraints on issuance during the period when many firms are reporting their earnings. The growth in commercial and industrial loans on banks' balance sheets remained robust, consistent with the increase in loan demand by large and middle-market firms reported in the April Senior Loan Officer Opinion Survey on Bank Lending Practices (SLOOS). Institutional issuance of leveraged loans continued at a brisk pace amid reports of an ongoing gradual easing of credit terms and deal structures."
On the household front, the Fed noted that the mortgage market remains tight, although signs of easing are starting to pop up as home price appreciation continues. Credit spreads in the mortgage market remained the same over the inter-meeting period, but applications are way down.
So, to sum up, the credit markets are functioning well—aside from the few hiccups we saw related to the government shutdown. Both corporations and households are finding themselves able to access the credit markets. Increased credit availability is extremely important to commercial REITs like Simon Property Group (SPG), Boston Properties (BXP), Kilroy (KRC), Vornado (VNO), and S.L. Green (SLG).