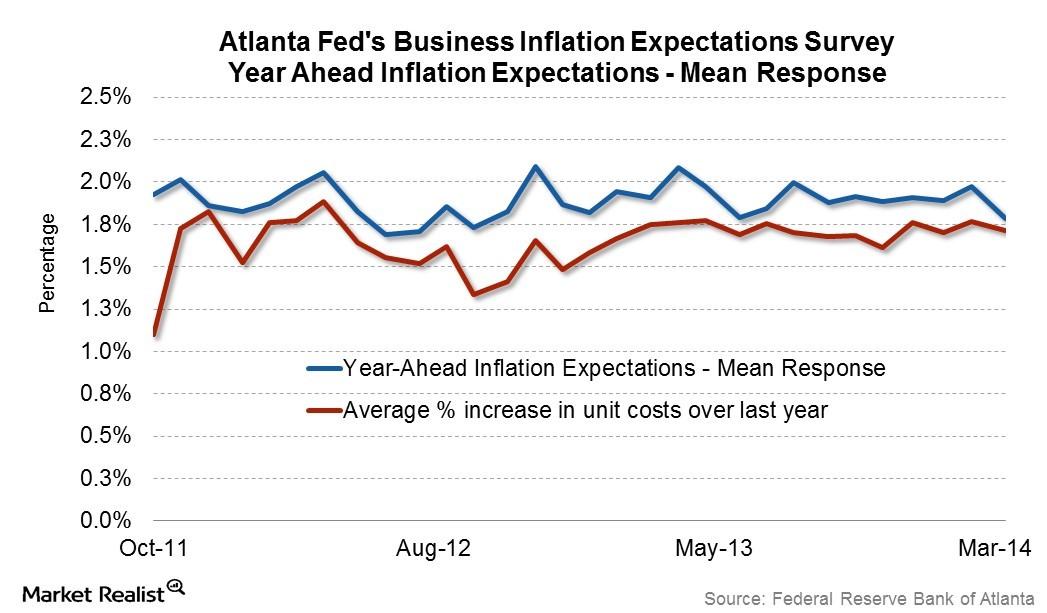 Janet Yellen on why the Fed changed its forward guidance policies
By Phalguni Soni

Oct. 29 2019, Updated 10:10 p.m. ET
Why did the Fed reformulate its forward guidance policy?
Janet Yellen spoke on monetary policy and economic recovery at The Economic Club of New York on Wednesday, April 16. In the last part, we discussed her take on recent Federal Open Market Committee (or FOMC) communication with respect to asset purchases and the Fed taper. In this part, we will discuss why the Fed has made changes to its forward guidance policies, which give investors information of the future path of the Fed funds rate.
Here's why the Fed reformulated its forward guidance policy:
Article continues below advertisement
First, the unemployment rate at 6.7% in March 2014, is already approaching the Fed's initial goalpost of 6.5%.
Second, it gives the Fed the flexibility to adjust monetary policy in tandem with changes in the economic outlook.
Third, the Fed wants to remove the reliance on any one or two indicators, like the unemployment rate and inflation, and instead base the lift-off in the Fed funds rate on a wide range of indicators considering the broader labor market, inflation and financial market developments.
The FOMC view on asset purchases and the Fed funds rate
At present (after the March FOMC) the Fed's stated view is that based on current economic conditions, the current range will likely be maintained "for the federal funds rate for a considerable time after the asset purchase program ends, especially if projected inflation continues to run below the Committee's 2% longer-run goal, and provided that longer-term inflation expectations remain well anchored."
Janet Yellen says that various FOMC members have expressed different views on why this stance is merited, but many views state that the productive capacity of the economy may be impacted due to the crisis, which will necessitate a low base rate environment at the present time.
The next section will assess the impact of monetary policy on certain cyclical sectors (XLY) and companies like Ford (F) and General Motors (GM), ETFs like the VanEck Vectors Investment Grade Floating Rate ETF (FLTR), and the iShares Floating Rate Bond ETF (FLOT). We will also discuss why base rate guidance is important to investors.