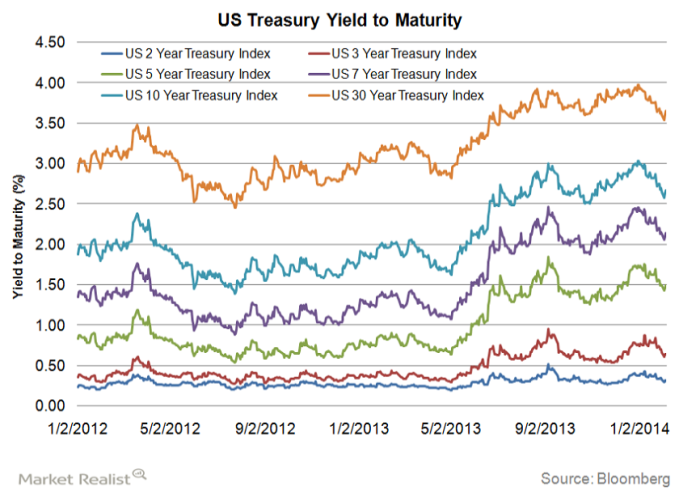 Rising default rates and credit squeeze come with potential warning
By Alex Chamberlin

Nov. 26 2019, Updated 8:49 p.m. ET
If we look at the two graphs, we notice that YTM (yield-to-maturity, or simply yield) for government bonds (risk free securities) had moved up since middle of 2013 and has come down since the beginning of 2014.
Default rate had reached its peak in 2008, came down sharply afterward, and has been largely following an upward trend since December 2011. However, we see that the yield versus Treasury spread has diminished since the end of 2013 as a result of higher volatility in bond market.
Article continues below advertisement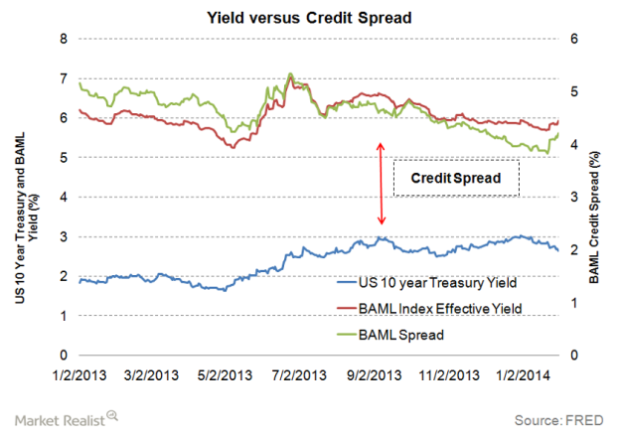 A decline in corporate yield spread is counter-intuitive, because a rising default rate should increase the spread to account for the higher riskiness in the market.  However, from a historical perspective, the default rate is still at one of the lowest, and therefore, is still not a concern. Going forward, if default rate continues to deteriorate, we will expect bond price to fall at a faster rate.