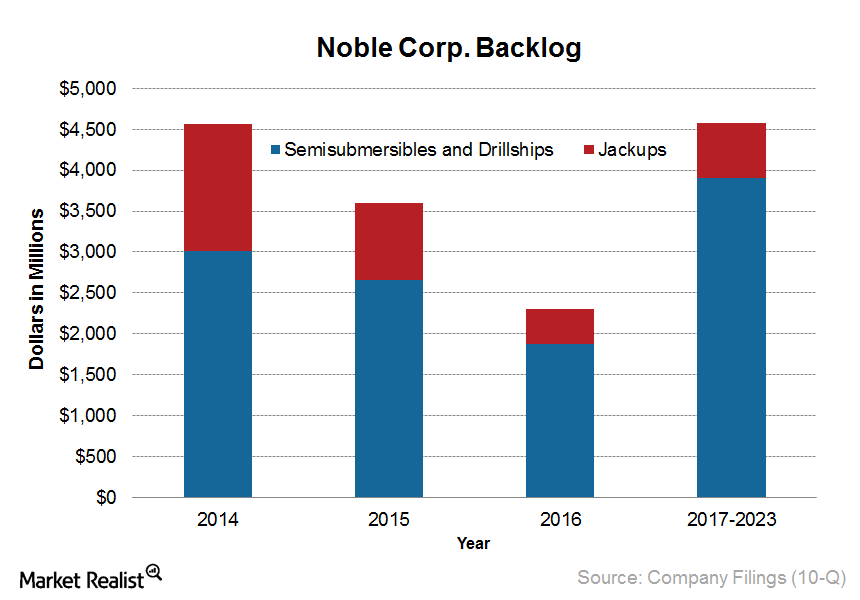 Why backlogs like Noble Corp.'s help with risk management
By Christopher McNew

Jan. 24 2014, Published 4:00 p.m. ET
What is a backlog?
Each company in the offshore drilling industry has a backlog, which is a record of future revenues the company will earn through new and current long-term drilling contracts. Backlogs and their durations vary between companies, and they'll often grow as companies acquire new contracts.
For example, Transocean's Backlog covers $29.8 billion through 2027, while Diamond Offshore's Backlog covers $8.57 billion between 2014 and 2019. Noble sits between these companies, with a Backlog of $15.042 billion between 2014 and 2023. Generally, a company's backlog is relative to its fleet size as well as its fleet utilization rate.
Why Backlogs help with risk management 
Article continues below advertisement
Day rates can fluctuate dramatically based on a plethora of factors, including current oil prices, water depth, fleet age, or needs for high-specification or harsh-environment capabilities—and it's often difficult for customers and operators to predict day rates in advance. So investors can also view the backlog as a measure of risk management. For oil producers, these contracts allow them to hedge against risks of higher rates. For off-shore rig operators, these backlogs reduce the risk of lower rates or possible lack of demand.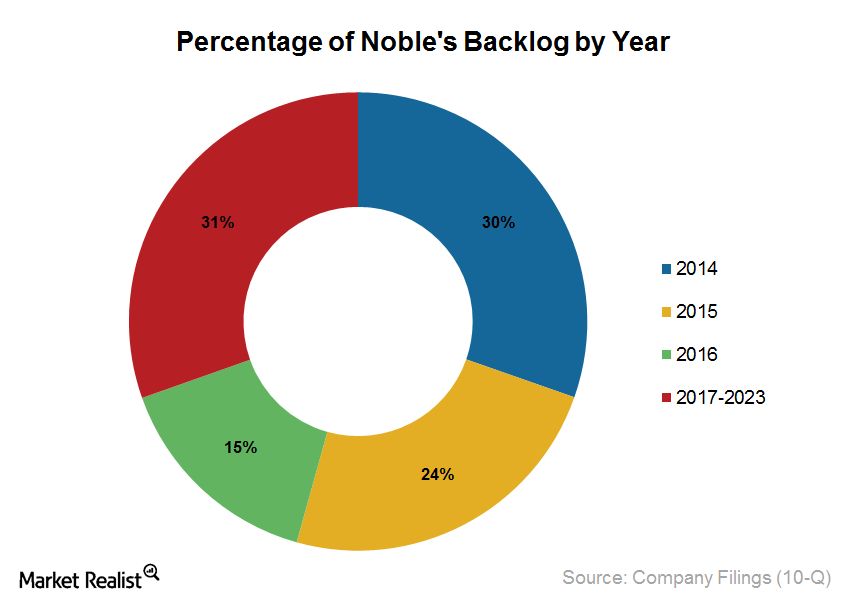 How to assess the quality of a backlog 
Given these factors, companies with larger backlogs are more likely to have stabler revenue than companies with smaller backlogs. It's also worth noting that 82.97% of Noble's $15 billion backlog is held by contracts with its submersibles and drillships that operate in midwater, deepwater, and ultra-deepwater environments—key territory for its competition. Noble's backlog effectively manages competition while the company itself focuses on a different drilling direction.