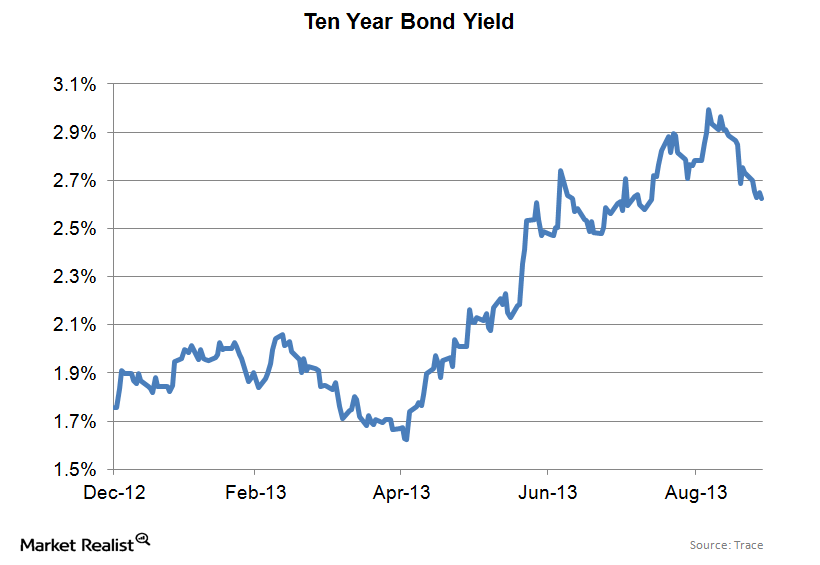 Why bonds rallied from the FOMC to a possible government shutdown
By Brent Nyitray, CFA, MBA

Dec. 4 2020, Updated 10:53 a.m. ET
Why follow the weekly Realist real estate roundup?
The weekly Realist real estate roundup is a summary of real estate–related trading and economics.
The roundup is a weekly series in which we discuss the week's trading in government bonds and TBA (To-Be-Announced) mortgage-backed securities. We'll see where mortgage rates have been and we'll go over the weekly economic data and earnings announcements. Then we'll look forward to what's coming up the following week. The information in this series will be relevant to mortgage REITs like American Capital Agency (AGNC), Annaly (NLY), Hatteras (HTS), Capstead (CMO), MFA Financial (MFA), and people who invest in homebuilders.
Last week continued the rally that began on the FOMC meeting
Article continues below advertisement
The ten-year bond rallied throughout the week as the market digested the implications of the FOMC (Federal Open Market Commitee) meeting. Last week didn't have much in the way of market-moving data and towards the end of the week, it began to focus on the machinations in Washington regarding the continuing resolution. The government is on a September fiscal year, and as of October 1, there's no appropriation authority for government spending. If we don't come to some sort of agreement, the government could shut down Tuesday morning. This would be bearish for the economy, which would be bullish for bonds.
In upcoming parts of this series, we'll look at trading in the TBA market (which is the basis for mortgage rates), see where mortgage rates have been for the week, and then discuss past and upcoming economic data.