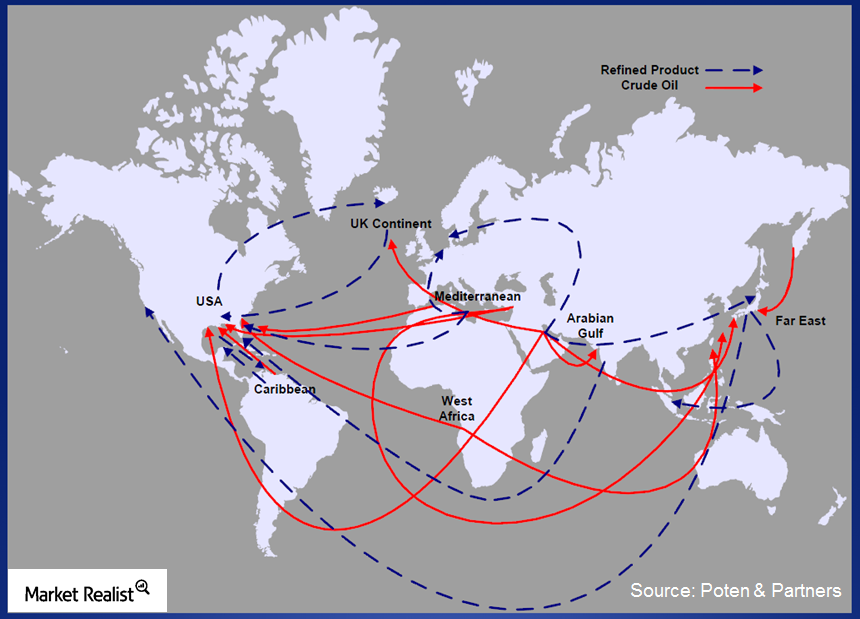 Why Navios and Scorpio have rallied more than 40%
By Xun Yao Chen

Nov. 21 2019, Updated 8:57 p.m. ET
Introduction
While the shipping industry as a whole is seeing the sun rise from the East, after being hammered by excess deliveries that led to overcapacity and lower shipping rates for the past five years, tanker companies have not done very well due to lack of demand. Stocks like Frontline Ltd. (FRO), Teekay Tankers Ltd. (TNK) and Nordic American Tankers Ltd. (NAT) have underperformed this year. Scorpio Tankers Inc. (STNG) and Navios Maritime Acquisition Corp. (NNA), however, have rallied close to 50%.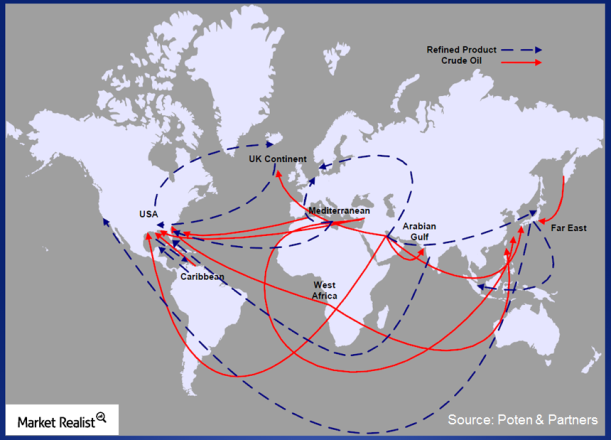 Crude and product tanker differences
Article continues below advertisement
One factor that differentiates Maritime Acquisition Corp. (NNA) and Scorpio Tankers Ltd. (STNG) is their focus on product tankers. These are a type of tanker used to haul refined oil like gasoline and kerosine, which are more corrosive than crude oil. Crude tankers such as VLCC (very large crude carriers) and Suezmax, used to ship crude oil, tend to be larger because shipments primarily begin in West Africa or the Middle East. The long distance also makes it necessary for shipping companies to employ larger vessels in order to reduce fuel costs. On the other hand, refining centers are more spread out around the world, so the need to enter more shallow territories generally makes product tankers smaller.
Scorpio, Navios, and Tsakos focused on product tanker business
In general, product tankers are categorized as LR2, LR1, MR2, and MR1, in order of size. These are comparable to Aframax, Panamax, Handymax, or Handysize size vessels, but with a special coating that makes them more resistant to the corrosive natures of refined oil. Note that Aframax and Panamax vessels are also used to ship crude oil for medium and short distance transportation. Among all the companies mentioned earlier, Scorpio (STNG), Navios (NNA) and Tsakos (TNP) all focus on the product segment more than the shipment of crude oil.