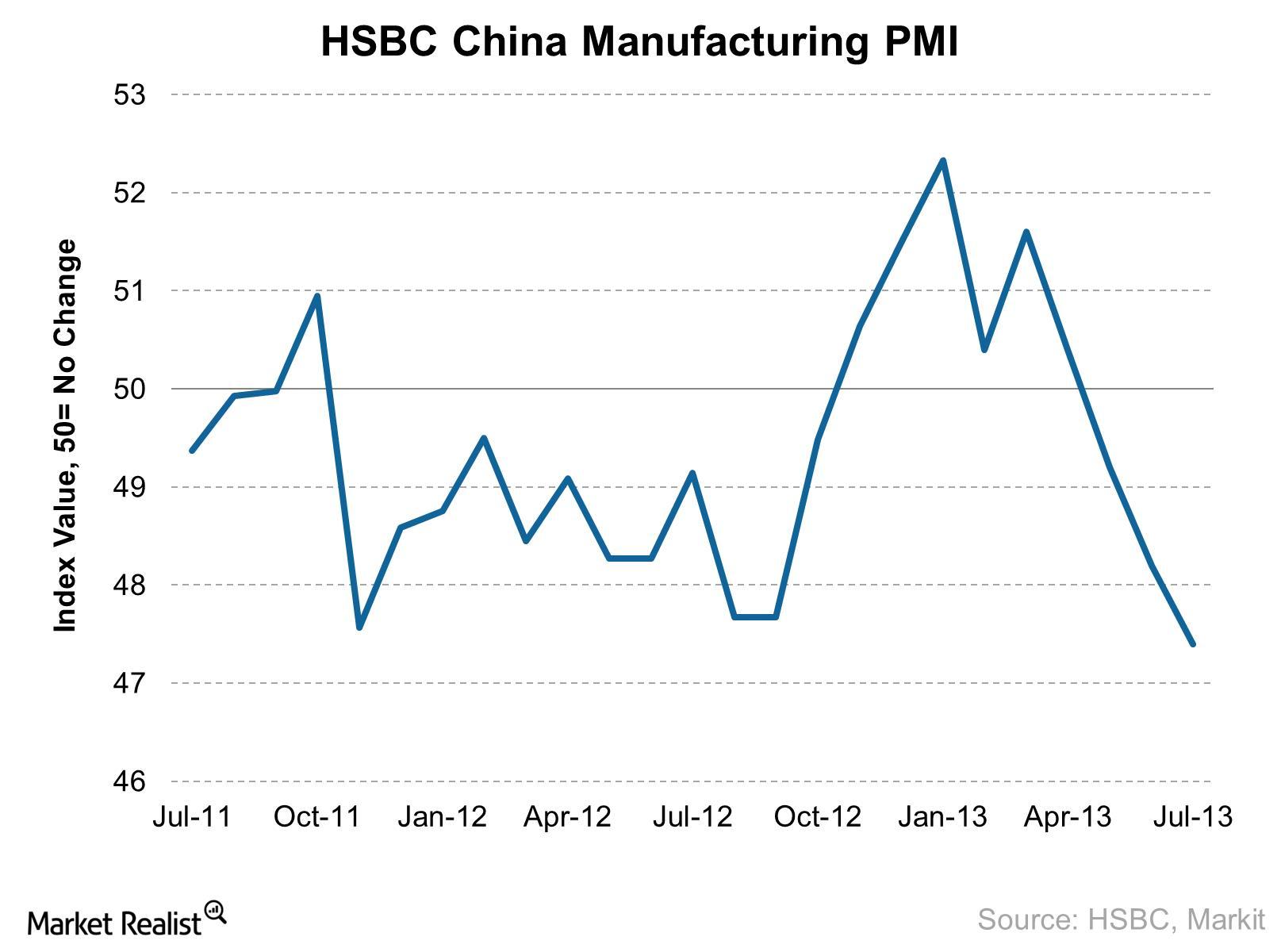 China's PMI confirms severe Asian weakness (Part 1)
By Dale A. Norton, ME

Dec. 4 2020, Updated 10:53 a.m. ET
China's July PMI was more than a disappointment—it was a confirmation of weakness
Across the board, all items within China's (FXI) Manufacturing PMI (Purchasing Managers Index) were down. The 47.7 value was the third decreasing consecutive value below the 50 point neutral line.
Production and demand contracting
Output contracted for the second month in a row. The reduction in new orders was a key reason for the lower output. New orders have fallen three months in a row, mainly due to deteriorating market conditions both in China (FXI) and abroad.
New export orders fell for the fourth month in a row, though the rate of decline slowed in July. Weaker markets in the United States, Europe, and Asia have affected international trade with China (FXI).
Backlog and inventories depleting
The work backlog was reduced, as spare capacity was used to catch on outstanding work. The weakness in production led to further drops in inventories of finished goods, as well as inventories of purchases. Naturally, the quantity of purchases fell as well.
Read on to learn about employment and inflation factors
Continue to Part 2
Article continues below advertisement